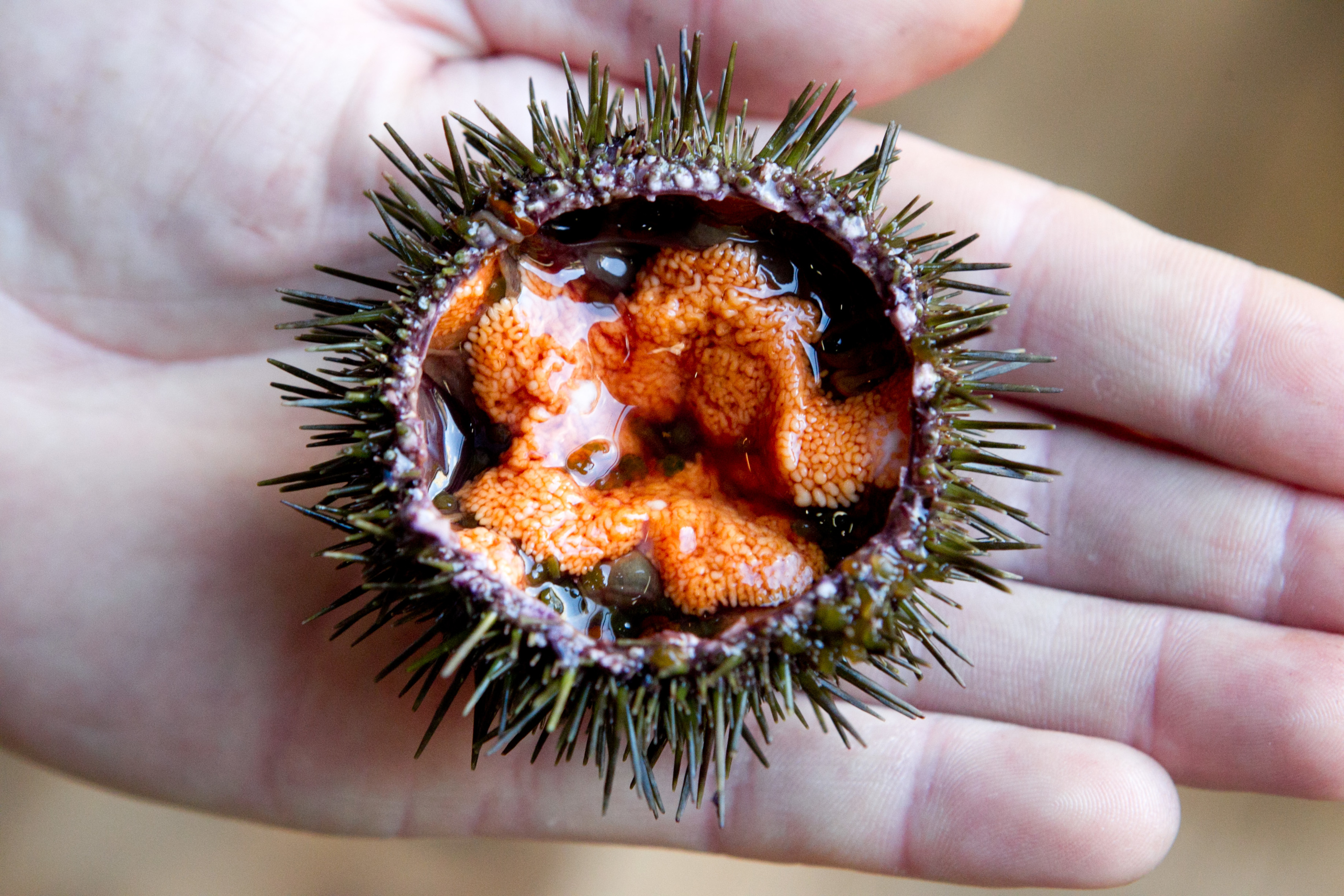 But they have an expression in the Arctic north of Norway – "If you last three winters you'll stay".
Roddie Sloan? He's a stayer.
Two things led Roddie, 48, originally from Moniaive near Dumfries, to the village of Nordskot – love and sea urchins (that classic combination). Now he's one of the most respected urchin divers in the world.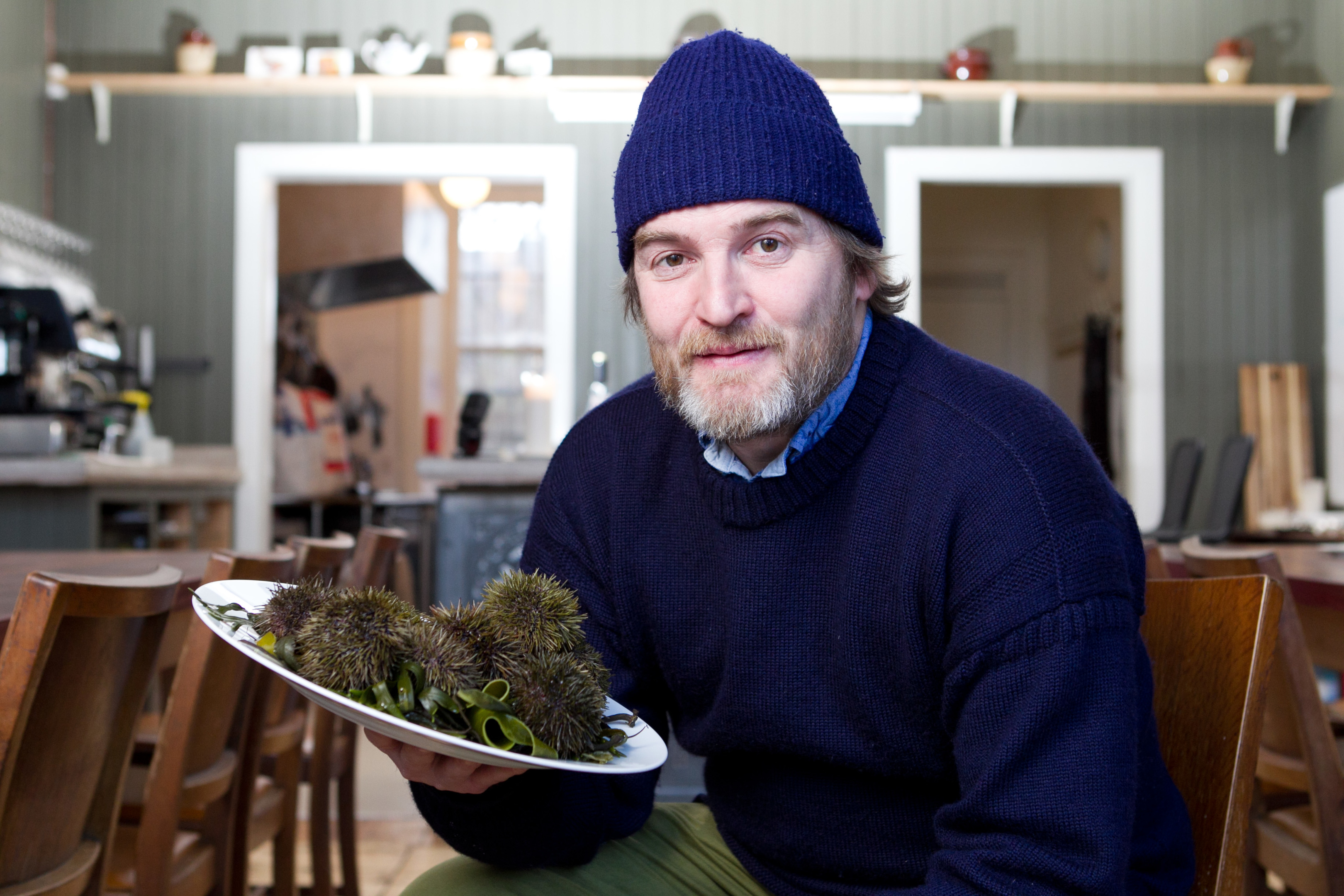 The unusual delicacy was given national exposure last week when it was used as an ingredient on Masterchef, which was won by Jane Devonshire on Friday evening.
"You have to think of me as like a food spotter," says former chef Roddie. "It's like being a talent spotter for a big football club, except I'm looking for deliciousness."
He fishes from September to February, during the harsh, dark winter months. Going out with a two-man crew in his small red boat, he dives two or three times a week.
It can be a tough gig.
"My worst day of the week is always Monday," he smiles from the warmth of the stylish Edinburgh Food Studio, which he is visiting to introduce adventurous Scots to the joys of sea urchins.
"Monday is packing day, so I'm up at four in the morning.
"I go to sea and pick up the sea urchins and then have to pack them in time to be put on a fast boat at eight o'clock, to hit a flight to get to Denmark, for instance, by 5pm. Then it's back down to the ocean at half-nine for another six hours.
"But there are days when things go wrong and you don't finish until 10pm, from a 4am start."
If it wasn't for Norwegian wife Lindis he'd probably never have found himself in Nordskot.
Roddie explains: "One day my brother-in-law, who was a diver in the north of Norway, came to me and said he had these sea urchins. He knew I'd been a chef and wanted to know if I could sell them."
One thing led to another and Roddie ended up doing more than just selling them, making the move with Lindis to the frozen north, where they live with their three sons.
He's been diving since he was 14, so he already had the skills to jump right in at the deep end.
There have been ups and downs along the way – at one point Roddie seriously considered giving up diving and retraining as an engineer – but these days he has no problem finding takers for his Norwegian Green urchins, mahogany clams and softshell clams.
"It sounds really arrogant but I don't look for customers," says Roddie in his soft, gently-accented voice. "I've much more demand than I can supply."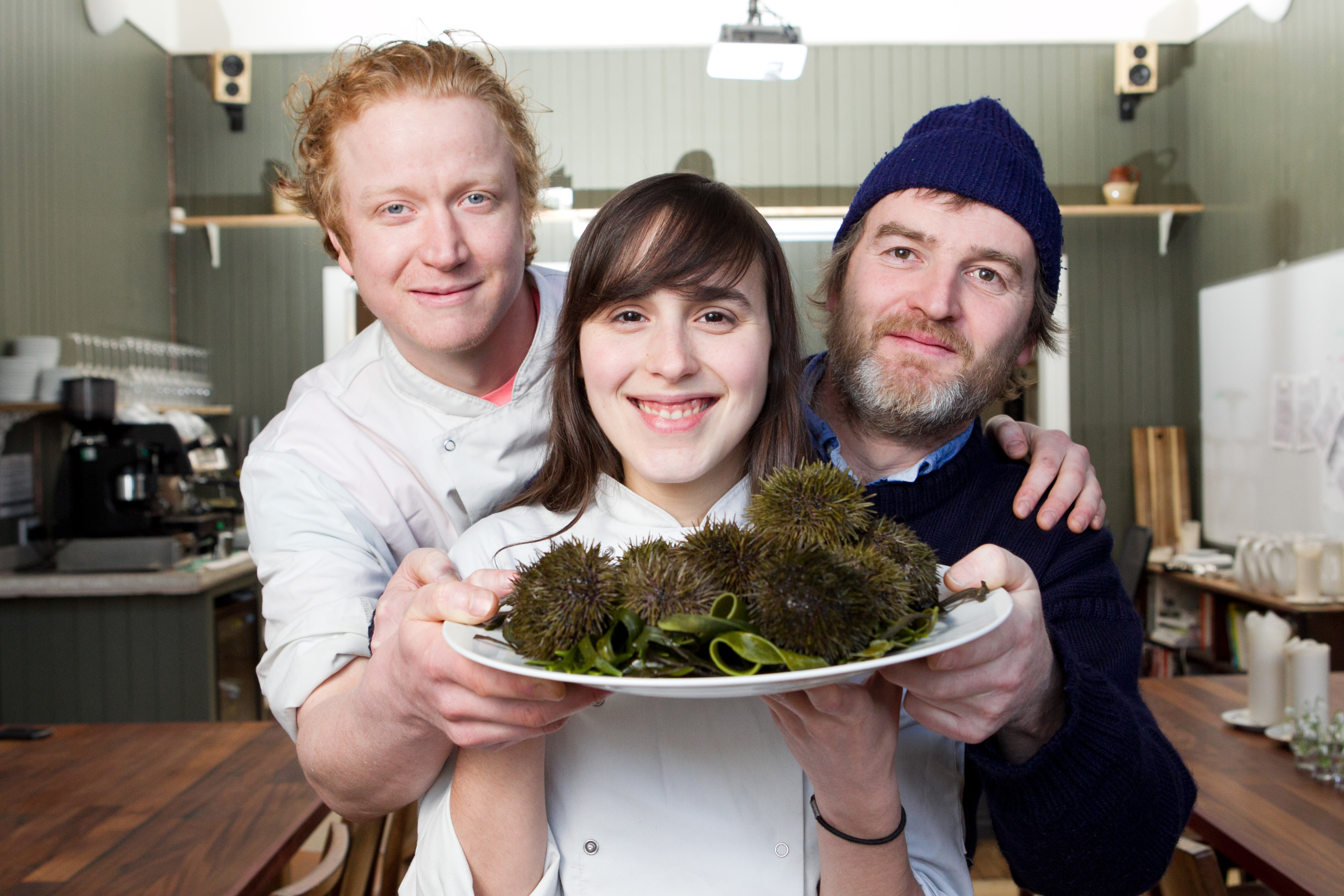 While his work might sound a bit harsher than your average office job, it's clear from the twinkle in his eye how much Roddie enjoys what he does.
"I'm probably the luckiest guy in the world," he smiles, rubbing his grey-flecked beard. "I love my job.
"It's hard work, physically. But you get moments of pure joy. Suddenly you have a porpoise or a seal down beside you. When you're on your way home you might get a pod of killer whales alongside you.
"I go to work every day and never know what I'm going to see.
"The sea is a very quiet place. You can hear only two sounds – your breathing and your heartbeat. No telephones, no background noise.
"You become part of nature. It's a really special place."
---
READ MORE
Have an action-packed mealtime with these incredible superhero themed fish recipes
Glasgow chippy sells 'fish supper roll' with calorific results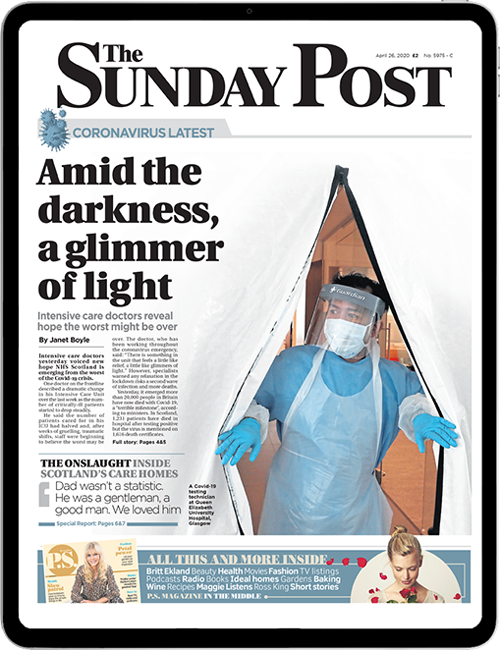 Enjoy the convenience of having The Sunday Post delivered as a digital ePaper straight to your smartphone, tablet or computer.
Subscribe for only £5.49 a month and enjoy all the benefits of the printed paper as a digital replica.
Subscribe