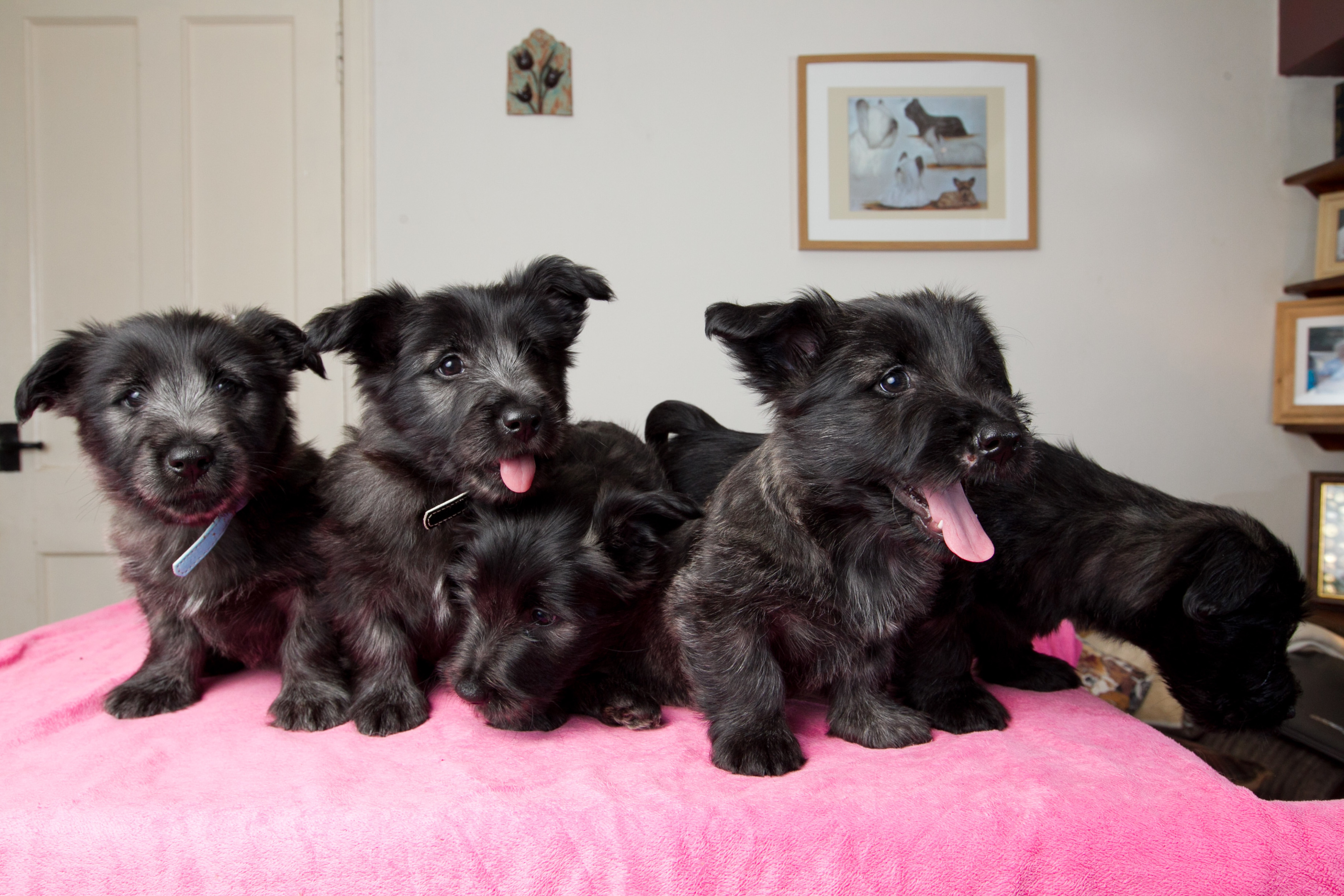 The little bundles of fun have been declared a massive boon to Skye terrier aficionados who fear the breed behind one of the Scotland's most enduring legends faces extinction.
The dogs, made famous by the tale of the little Edinburgh terrier who was so attached to his master that he lay grieving on his grave for the rest of his life, are struggling for survival due to falling demand.
But it's hoped this nine-week-old litter – consisting of Maisie, Holly, Freyja, Glory and Rab – could lend a yelping hand and boost numbers thanks to their adorable good looks.
The cute quintet were bred by Jan Shuttleworth, from Crieff, Perthshire, from proud parents Eva, 2, and Ghillie, 7.
"There are so few of them around that they are rarely seen and just aren't in people's minds when they are thinking of puppies," said Jan, 59.
"Instead they go for designer dogs, not realising what they are doing to our old established breeds."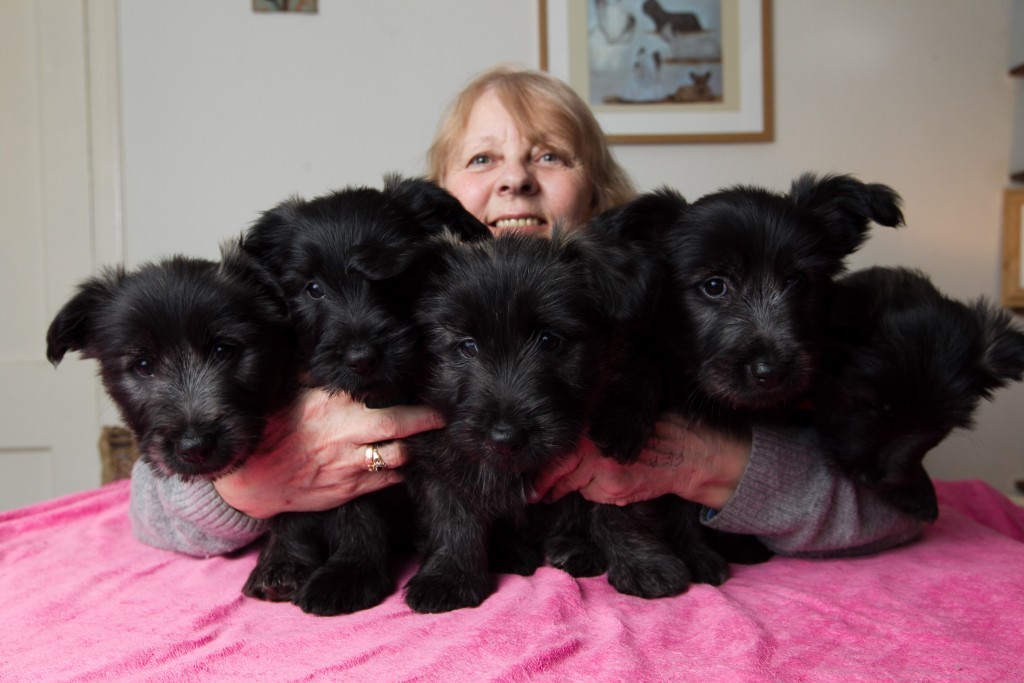 It may sound barking mad but, according to new figures from the Kennel Club, Skye terriers are now critically endangered.
There were a mere 43 puppies registered in the whole of the UK last year.
Only the Otterhound, with 34, saw fewer. That puts the Skye terrier second top of the club's vulnerable native breeds list.
In stark contrast, there were more than 32,000 Labradors and around 22,000 cocker spaniels registered.
"I'm really worried that we might lose this lovely little dog forever," said Jan, who got her five pups chipped at a veterinary surgeon's in Perth last week ahead of them going to their new homes.
She got her first Skye terrier, a rescue dog, in 1992 and hasn't been able to be without one since.
However, she says they are so out of fashion these days that she only breeds when she has five or six willing owners, which can take up to two years.
"People think it's going to be hard work looking after their coats but that's not the case at all," said Jan.
"And they are so loyal and intelligent. They're not normal dogs in doing things for food, they do it for love.
"They are such fun that it's awful to see their numbers have dropped so dangerously low."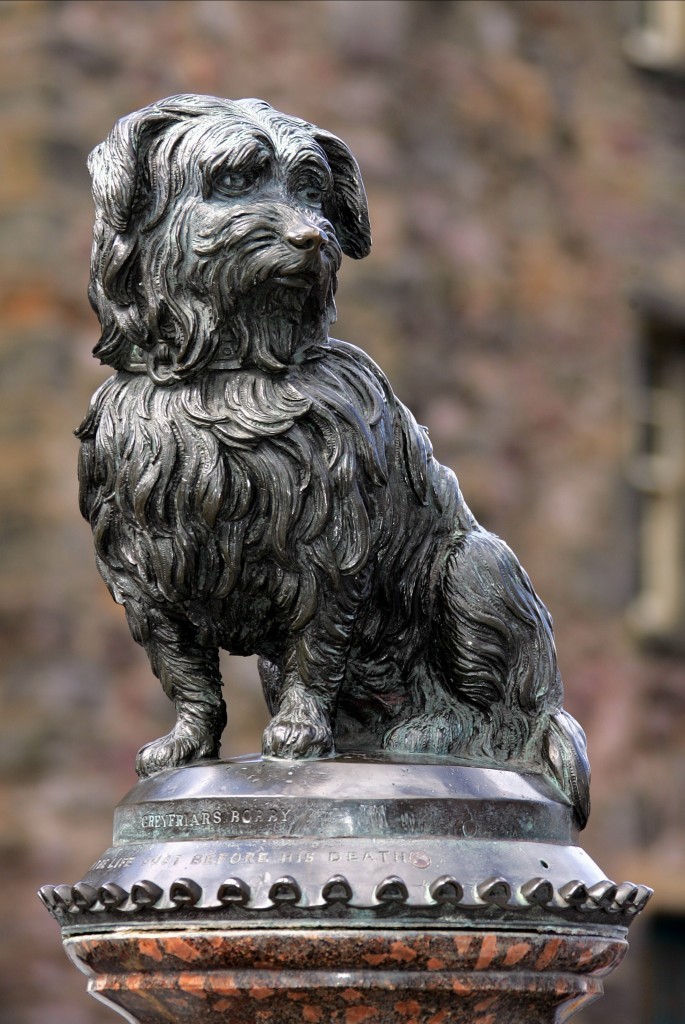 Jan's concerns are echoed by the Kennel Club which lists at-risk breeds – like the Skye terrier – as those with fewer than 300 puppy registrations annually.
The breed used to be massively popular and is perhaps best known thanks to the story of Greyfriars Bobby.
Bobby was said to have spent 14 years guarding the grave of his owner John Gray in 19th Century Edinburgh.
A statue of the little dog, who died in 1872, has attracted countless tourists to the city.
More recently dog lover Princess Anne has joined the fight to save the terriers from extinction.
She has thrown her weight behind efforts to promote the breed.
Gail Marshall, of the Skye Terriers Club, has said previously: "People just don't know about them – that is why Princess Anne's support is so valuable."
Less than 3,000 of the "loving" dogs are thought to be left globally.
"It is so sad that such a famous old breed, known so well because of Greyfriars Bobby, is at threat," added the Kennel Club's Jennifer White.
---
Do you have a story about your pet for The Sunday Post? If so contact Bill Gibb on 0141 567 2797 or email bgibb@sundaypost.com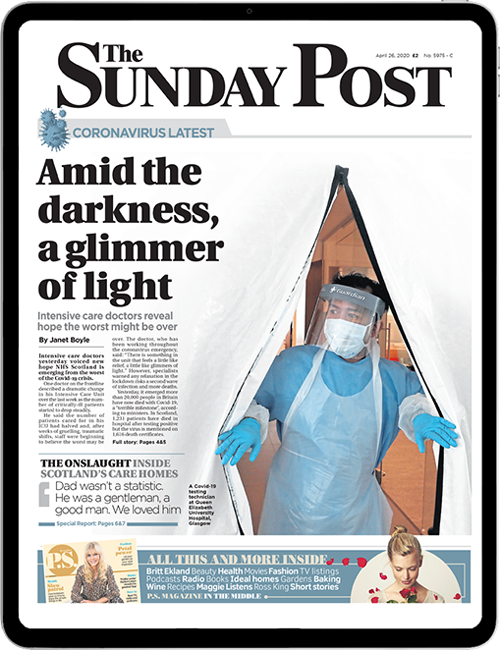 Enjoy the convenience of having The Sunday Post delivered as a digital ePaper straight to your smartphone, tablet or computer.
Subscribe for only £5.49 a month and enjoy all the benefits of the printed paper as a digital replica.
Subscribe