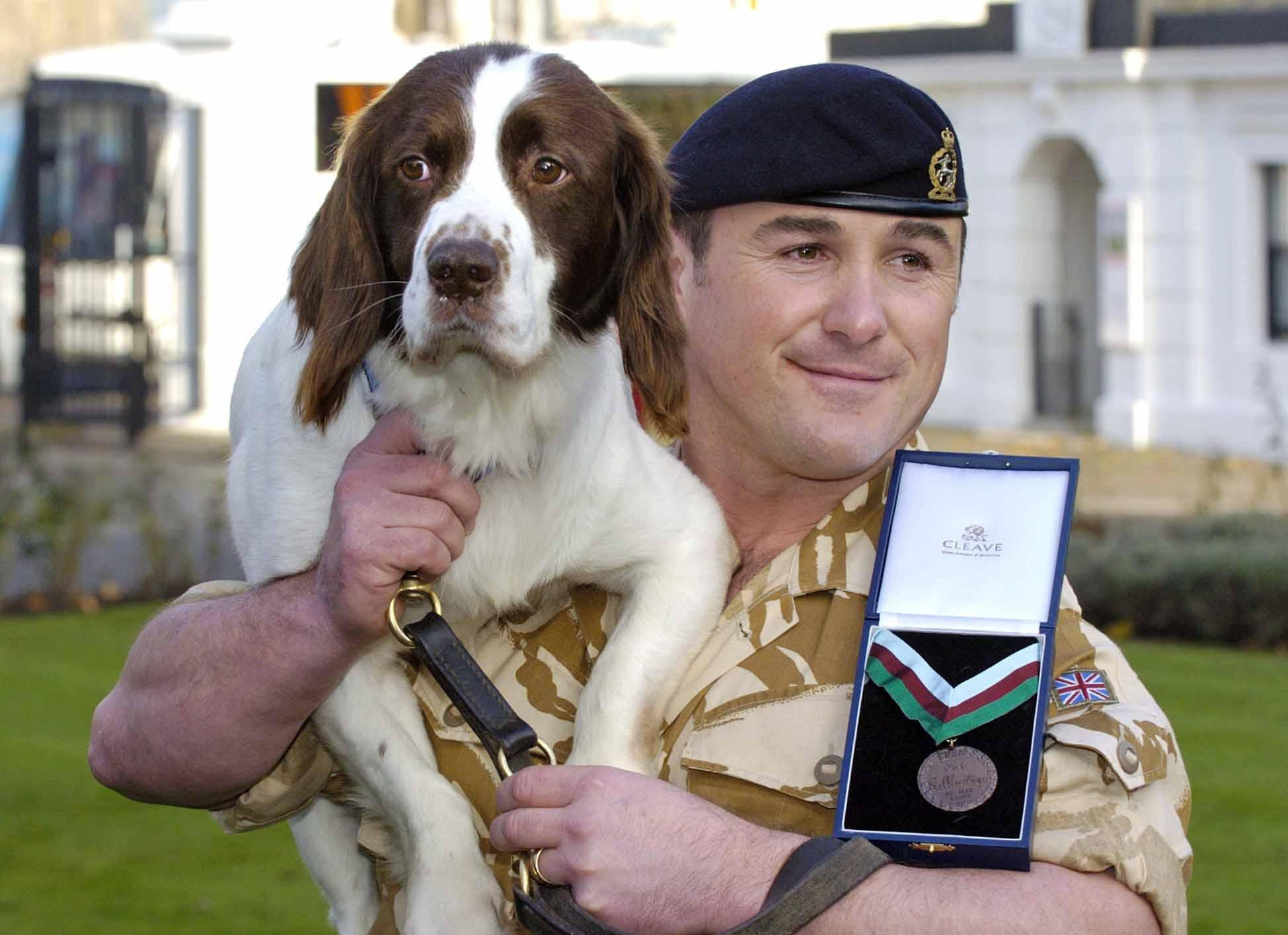 Those TV stars, of course, were figments of someone's imagination, but the world has seen more than a few genuinely-heroic animals!
We all know how wonderfully-loyal and protective some dogs can be, but other creatures can do likewise — as if to remind us that animal gallantry still happens in the modern age, the story of Diesel was a stark and heartbreaking tale.
When the terror attacks hit Paris late last year, French police dog Diesel played a major part.
A seven-year-old Belgian Malinois, Diesel served with the French National Research, Assistance, Interventions and Deterrence force, also known as RAID.
He was killed while leading a raid on the terror cell, and is now going to receive the PDSA Dickin Medal posthumously.
Recognised worldwide as the "Animals' Victoria Cross", the medal was instituted by the UK's leading vet charity, PDSA, in 1943.
It is the highest animal honour in the world and Diesel's will be the 66th PDSA Dickin Medal to be awarded.
It was on the morning of Wednesday, November 18, five days after the Paris attacks which killed 130 people, that French national police forces including RAID were involved in a security operation in the St-Denis suburb.
Armed police searched an apartment where the suspected leader of the Paris attacks, along with six other terrorists, was staying.
There was shooting, and Diesel's handler — who can't be named for security reasons — said: "After a few minutes we decided to send in the dog to see if the zone was clear.
"He did a tour of the first room, then he went into the second room and dashed forward. I think he'd found someone. Then I lost sight of him and the gunfire started again.
"His role was to open the way for the rest of us. He uses all his senses to detect if anyone is present and if he can get to them, to go and bite them. If not, he stands and barks to indicate where the person is hiding.
"I had absolute confidence in him, and him in me. Both of us knew how the other would behave in the situation."
Tragically, Diesel was shot, and at 10am local time, he was pronounced dead from multiple gunshot wounds.
Major Jean-Marc Lenglet, of the French National Police, says: "Diesel's handler has been deeply affected by the death of his dog, as have many thousands of well-wishers who sent messages of condolence for Diesel, who died in the service of his country."
PDSA Director General, Jan McLoughlin, says: "Following the tragic terrorist events in Paris, Diesel was instrumental in helping the French police locate and deal with the perpetrators.
"When news emerged of Diesel's death, there was a huge outpouring of grief.
"As guardians of the world's most-prestigious animal awards programme, we were inundated by messages from members of the public to recognise his heroism.
"The PDSA Dickin Medal recognises conspicuous devotion to duty in the theatre of conflict, and Diesel is a truly deserving recipient. His gallant actions helped to protect human life in the face of imminent danger, and we are very proud to honour him in this way."
---
Read more animal stories – click here
---
Since the introduction of the medal by PDSA founder Maria Dickin CBE in 1943, it has been awarded to 30 dogs, including Diesel, 32 Second World War messenger pigeons, three horses and one cat.
The very first recipients of this extraordinary award were, in fact, a trio of pigeons, serving with the RAF in December 1943.
These unlikely heroes contributed to the recovery of aircrew from ditched aircraft during the Second World War.
White Vision, Winkie and Tyke all delivered messages that led to the rescue of the ditched aircrew.
And let's not forget Judy, the dog with life-saving hearing.
Judy was a ship's dog on HMS Gnat and HMS Grasshopper, stationed on the Yangtze River during the Second World War.
Her keen ears could hear incoming aircraft, long before the human crew were able to, and she often warned them in time to see off aerial assaults.
Her good deeds were repaid by fate, when Grasshopper was sunk en route to the Dutch East Indies. Trapped under a falling row of lockers, a grateful crewman returned to the stricken ship to save her.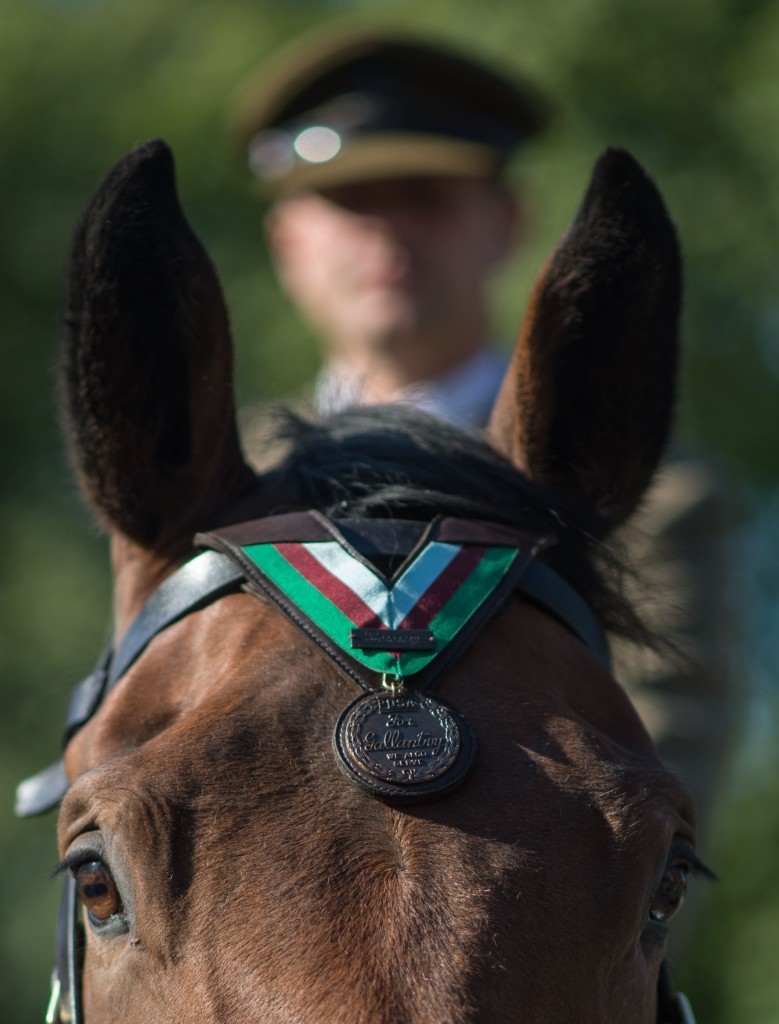 It's not, of course, all dogs and pigeons we've had to thank over the years.
Horses have played a very significant part in animal heroism, too.
Take Olga, who in 1947 helped control traffic and assist in rescue operations after a flying bomb explosion in Tooting.
Four houses were destroyed, with four people killed, and a sheet of glass landed right in front of the bay mare.
Frightened at first, she was calmed and then got back to her job, diverting people's attention away from the devastation while the police got things under control.
And Simon obviously decided that the feline world had to get in on the heroics, too — he was ship's cat on HMS Amethyst, and was posthumously awarded a medal for gallantry under fire, as well as "disposing" of many rats on the ship, in August of 1949.
Without Simon, disease would have been as big a killer as the enemy.
Sasha was a far more recent recipient. The Labrador located 15 improvised explosive devices, or IEDs, while serving in Afghanistan.
She found mortars, mines and weapons, while with the Royal Army Veterinary Corps, but in 2008, she and her handler were killed in a Taliban ambush.
In 2005, British Army dog Buster, with his handler Sergeant Danny Morgan, received the PDSA Dickin Medal.
A six-year-old Springer spaniel, he broke a resistance cell in Safwan, Southern Iraq, in 2003, when he discovered a hidden cache of weapons and explosives.
That means Buster has saved countless lives.
And surely little Rip, a mixed-breed terrier, was one of our biggest hero hounds.
During the Second World War, he sought and found many an injured person lying beneath the Blitz rubble.
Found wandering around by an air-raid warden, he became their first search-and-rescue dog, and surely one of their best.
Like Diesel and all of these wonderful animal heroes, he will never be forgotten.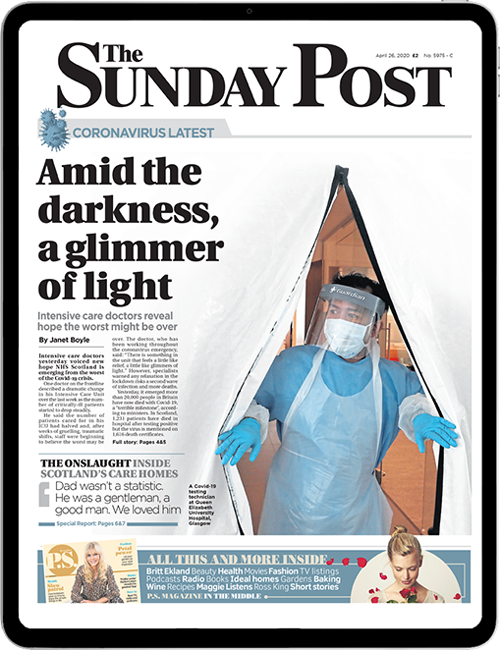 Enjoy the convenience of having The Sunday Post delivered as a digital ePaper straight to your smartphone, tablet or computer.
Subscribe for only £5.49 a month and enjoy all the benefits of the printed paper as a digital replica.
Subscribe