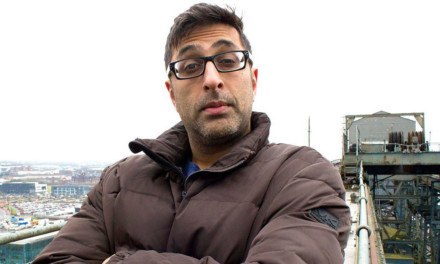 Sanjeev Kohli reveals all in our 10 quick questions.
Kevin Bridges or Frankie Boyle?
Both are neighbours. There's no easy reply without getting my car keyed.
You briefly studied medicine. Would you have made a good doctor?
Riddled with the empathy I am. I'm also forgetful. I'd be nodding and holding your post-op hand, while you'd have a speculum rattling inside you.
Are you a bigger fan of Chewin' the Fat or Still Game?
Don't make me choose between my weans. As a sketch show CTF has more range, but for characterisation you canny whack Still Game. YA BOOT.
Will Navid follow you to your grave?
Navid will more than follow me to my grave, he'll conduct my funeral. Navid opened many doors for me so it's only natural he should close the last door.
Is there a danger that a recurring role in a TV show makes you lazy?
Yes, if you're Ian Beale and you're doing it every week. Navid was only ever six weeks of my life a year. The only danger was developing diabetes from consuming my own Curly Wurlies.
You're in the top 1% of Twitter users with 22,000 tweets. Addicted?
Frankly yes. It's my version of stand-up. My fearty, lazy version of stand-up.
Any plans to make your radio show Fags Mags & Bags into a TV show?
It's my ambition. Donny McLeary (my co-writer) and I want the world to SEE the wall of crisps and the chocolate stanchion.
How strong is Scottish radio comedy?
Very strong. In the sense that in the last few months I have written and starred in Mixing It, a 6-part radio comedy, and Homework, a Radio Scotland pilot.
Scottish football the patient's improving or the patient's dying?
The patient has been energised with talented young blood, the results of which are being harnessed successfully by Gordon Strachan.
You have 24 hours left to live. How do you spend the time?
I'd spend 12 hours learning to breakdance, nine hours getting to Grade four in piano, three hours playing a Hammond organ. Preferably one that belonged to Deep Purple's Jon Lord.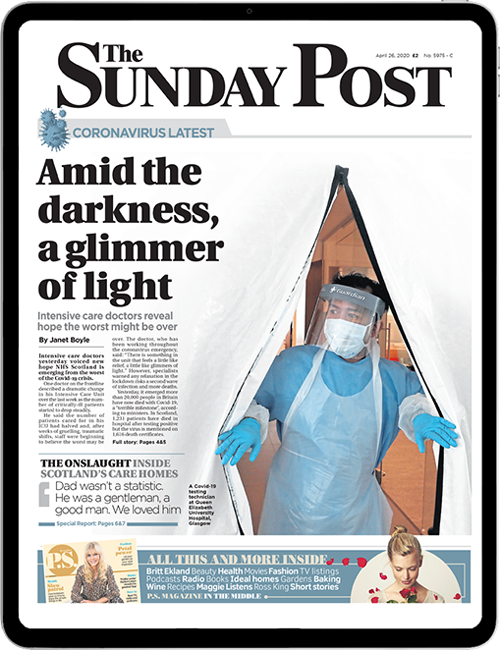 Enjoy the convenience of having The Sunday Post delivered as a digital ePaper straight to your smartphone, tablet or computer.
Subscribe for only £5.49 a month and enjoy all the benefits of the printed paper as a digital replica.
Subscribe