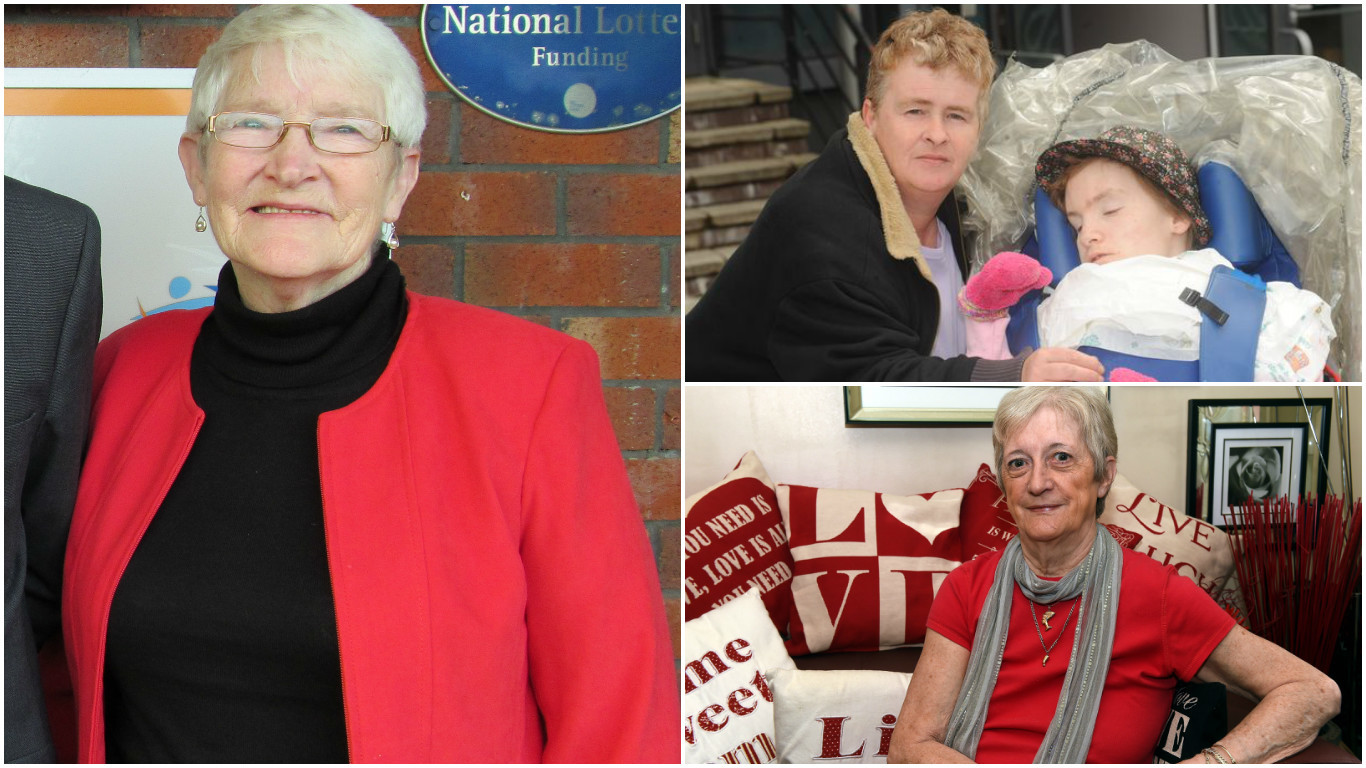 The Broons Awards grand finale is on Thursday where our fantastic finalists will gather at Glasgow's Grand Central Hotel, along with special guests, surprises and lots of fun!
There are so many amazing stories to tell and we're pretty sure there might also be the odd tear or two on the night.
This week, we're focusing on our final two categories.
Those looking after a family member are unsung heroes, which is why we're honouring them with the Carer of the Year Award.
Family businesses employ people the length and breadth of the country, and offer customers something special. That's why we're marking them with The Broons Family Business Award.
Family Business of the Year
Morris & Spottiswood: Van-tastic effort
GEORGE MORRIS, executive chairman of Morris & Spottiswood, believes there are many family businesses doing a great job in Scotland – so he's doubly delighted that this company has been shortlisted.
"About half the population is employed by family businesses and there are some great companies out there, so it's amazing to be nominated," he said.
"The secret to a successful family business? It's communication, like so much else!"
Morris & Spottiswood provides housing, maintenance, mechanical, electrical and fit-out services and clients include B&Q and NHS Scotland.
"Being a family informs everything we do," he says.
Morris & Spottiswood has a few quirks you're more likely to find with a family business.
"Morris & Spottiswood is a great combination and our vans celebrate other great combinations," George says.
"So we have mince and tatties on one and another that says salt and sauce! One of the best is Ecclefechan and Upper Slaughter, a celebration of quirky Scottish names. And, of course, legend has it Oor Wullie once got a day off school for being able to spell Ecclefechan!"
The Scottish Shutter Company: Mum's the word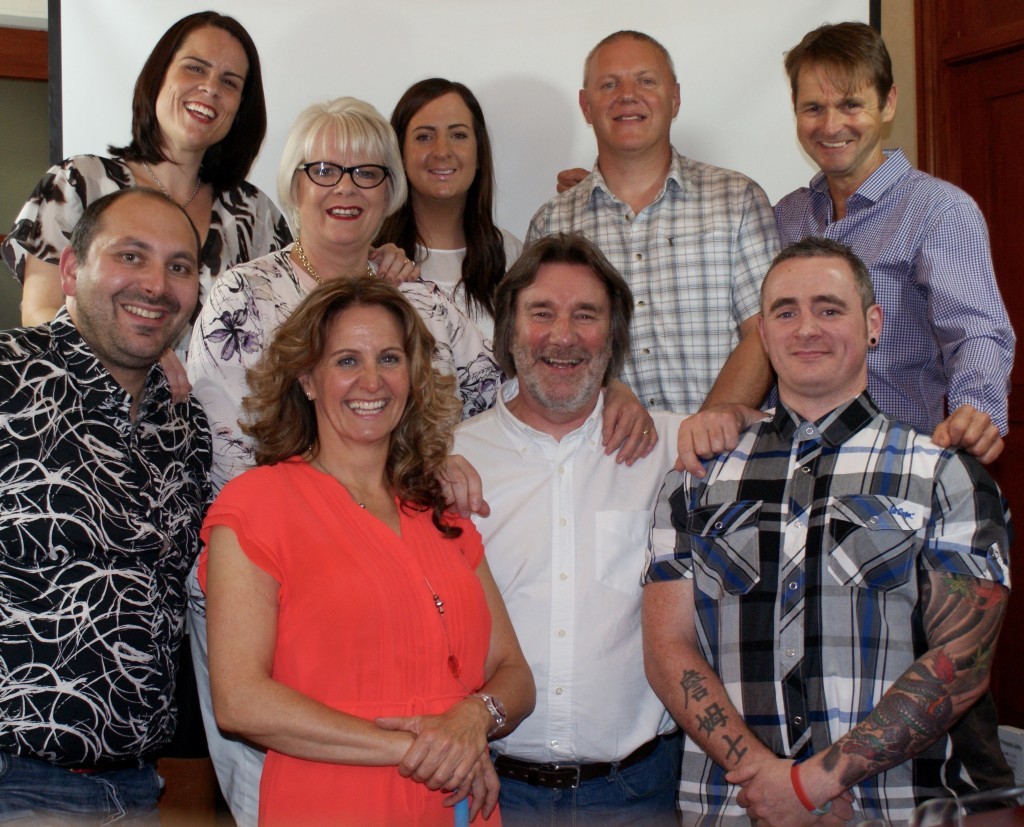 THERE was no pressure on Judith D'Ambrosio to join the family business once she left school.
But her parents David and June Browne have such a passion for the company they formed, it's no surprise that Judith was glad to join the firm.
David and June established The Scottish Shutter Company in Broughty Ferry three decades ago. As a child, Judith went to meetings and was impressed by mum's skills.
"I saw how great she was at her job – I knew I wanted to be part of it," she says.
Judith is in charge of driving the business forward and loves working with her mum, dad and husband David.
But she realises it wouldn't be for everyone.
"I love being around my entire family each day but not many of my friends would be able to deal with doing the same with their families!" she laughs.
Whether Judith's daughters Olivia and Chloe follow her footsteps into the business remains to be seen.
But the signs are good.
"They are in the showroom almost daily and they have even come with us when we're interviewing for staff. They wanted us to offer a job to one girl because she had lovely hair!"
Henderson's of Edinburgh: Veggie delight
IN 1962, Janet Henderson set up a farm shop once her children were all at school. She perhaps had no idea her new venture would go on to become an Edinburgh institution.
A café followed.
Back in the 1960s, being vegetarian was much more unusual than it is now. Maybe even considered a little quirky.
But Janet's delicious vegetarian food and warm welcome was a winning combination – customers flocked.
The Henderson family went on to open a restaurant in a derelict basement in Edinburgh. They recently opened another.
Janet's grandson Barrie is now at the helm.
"With a family business customers get a more personal service. Customers visit as children with their parents. When they're older, they come on their own. Then they ask you to do the catering at their wedding. Before you know it, they're bringing their own kids! It means you get to know them."
The business isn't just a Henderson family affair.
Christine Smith is 74 and has worked for the Henderson family for decades.
Dad was company baker.
And now Christine's grandchildren are part of the team, too!
It's all part of a winning formula that has made this city centre institution one of its most-loved restaurants.
Carer of the Year
Sheila Lumley: Reluctant hero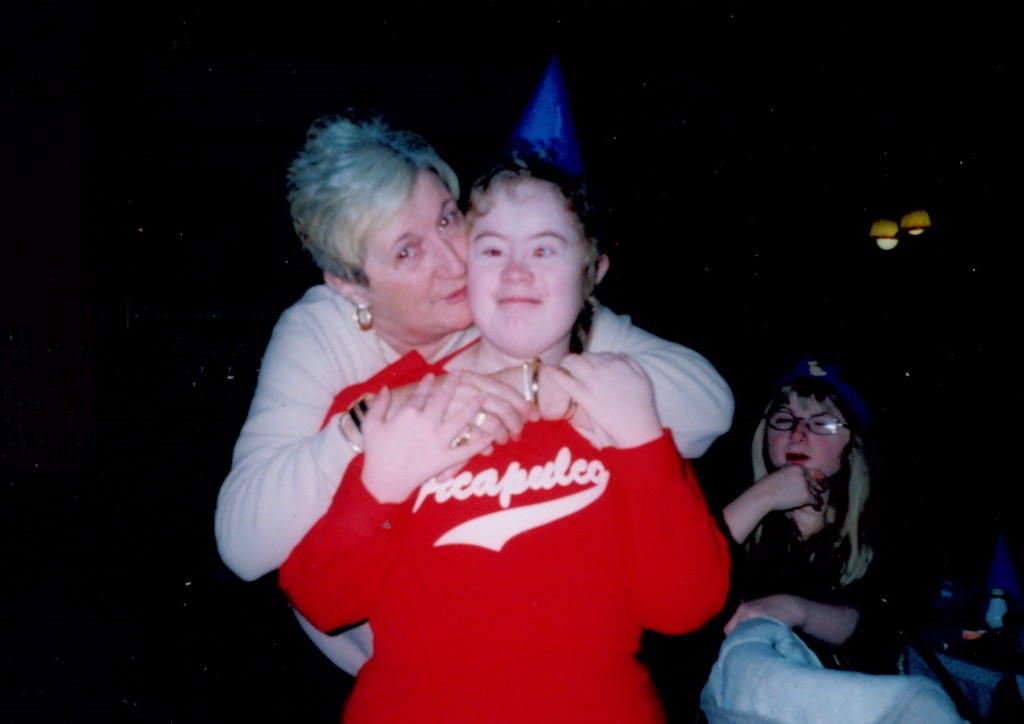 WHEN Sheila Lumley found out husband Brian had nominated her for a Broons Award, she was surprised to the say the least.
"I said, well, that's good – but you shouldn't have done that!" she laughs.
Sheila doesn't think she deserves an award. The 72-year-old says she is "old school" and that looking after Brian and daughter Kelly is what she's meant to do.
We disagree. Sheila more than deserves her place as a finalist.
Daughter Kelly, who's 31, has Down's syndrome and an ileostomy.
More than two decades ago Brian had a quadruple heart bypass and has since had serious heart problems.
Sheila, of Whitehaven, is there for them day in, day out.
"I don't want anyone else looking after them," she says.
"I know what I'm doing and get on with it."
It means that Sheila's days are jam-packed and she rarely gets much time to herself. But Kelly is the apple of her eye.
"She's always had the best of what we can give her," she says.
"When she's been in hospital, we've never left her. She's a star."
The final word goes to Brian, who nominated Sheila.
"I am married to the most wonderful wife a man could have," he says.
Alison McGurn: Helping to bust stress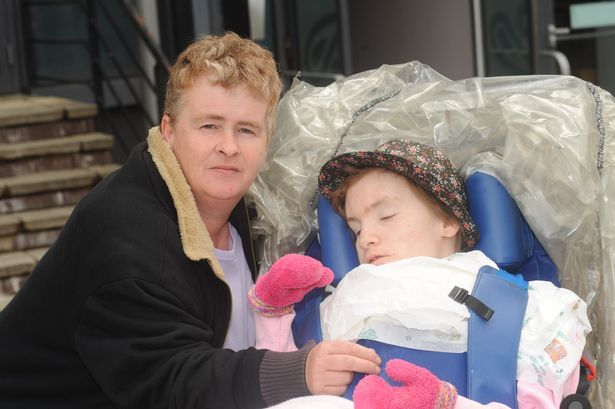 ALISON McGURN perfectly sums up the help carers sometimes need when she talks about the Renfrewshire carers' centre she helped set up 25 years ago.
"It was a carers' stress-buster!" she says. "Talking to other carers means you're talking to people who really understand.
"Plus we needed a place we could go for information and advice.
"You might need your house adapted for someone you're caring for. Where do you begin?"
Alison, 53, speaks from experience. She was a round-the-clock carer for daughter Lynn, who sadly passed away in autumn last year after a severe seizure.
She also cares for husband Jimmy, who is in his 80s and housebound due to chronic obstructive pulmonary disease.
Jimmy is a very private man and Alison prefers to care for her himself.
"I know what he needs," she says simply.
Although caring for Lynn, who was in a wheelchair, was Alison's responsibility, she grieves for her more than words can say.
"I miss her every day. She was precious," she says. "It's harder because of Mother's Day. I think I will close the door and have some quiet time."
Alison, of Paisley, is thrilled to be nominated for a Broons Award.
"It's lovely," she says.
Liz Seaton: Voice for other carers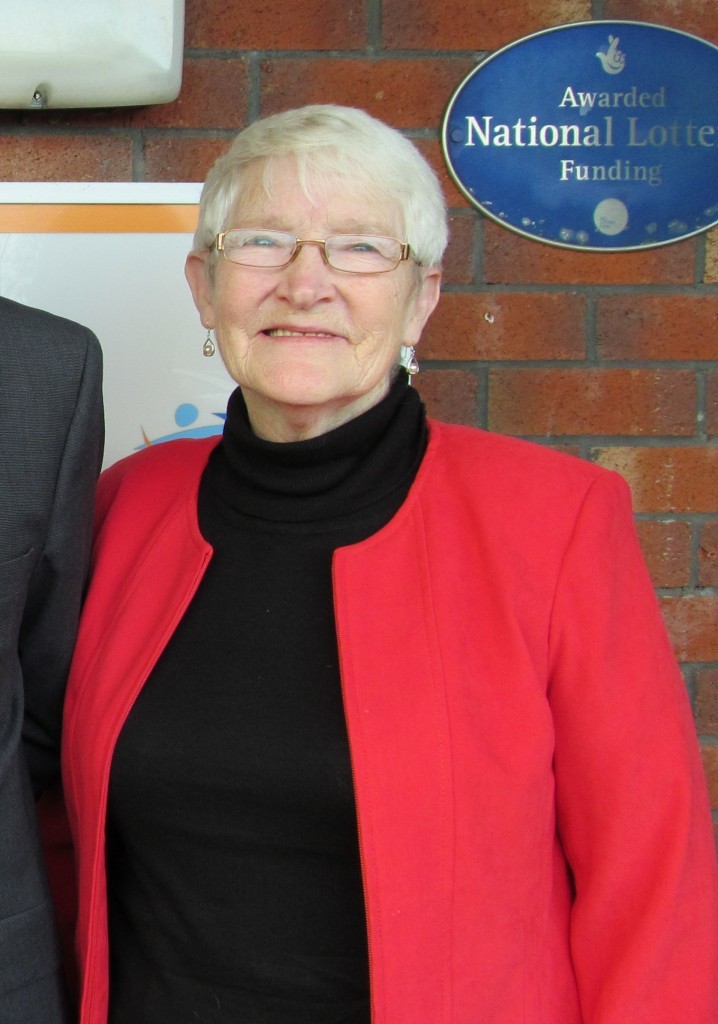 WHEN Liz Seaton's husband Jim was in a serious accident that left him paralysed below the arms, she became his carer for more than 10 years until he passed away.
Liz felt that with her caring experience, she could help others.
And this determined woman became a voice for the 760,000 carers in Scotland.
She's campaigned at the Scottish Parliament and Westminster for a better deal for carers.
Having been one herself, she knows what would help.
And through her work as Chairperson at North Lanarkshire's Carers Together, she's a strong source of support for carers in the area.
"In the twinkling of an eye, life can change. Jim dropped me off at work in the morning and it was a normal day. By evening, he'd had his accident.
"I had to give up work and we lost Jim's salary, too. I made a promise to him that I would care for him.
"It made me realise carers need help and advice. Maybe they're older, not computer-literate, or less confident about dealing with people. Knowing there is someone to turn to makes the difference."
Liz is delighted to be nominated for a Broons Award.
"Such a nice surprise!" she says.
Supported by Macdonald Hotels
ROBERT B. COOK, Chief Operating Officer of Macdonald Hotels, said: "We are so proud to be supporting the Broons Awards.
"Family businesses have special strengths and equally unique challenges, so we salute the very best of
family-run enterprises with this award.
"Those who succeed in the family firm deserve additional awards for diplomacy and for having the ability to unite work and home life in a way that works for them. Every single one nominated is a hero.
"It's no accident that you'll find Scottish names in some of the great, historic trading companies worldwide. But just as important are those small, local companies who know their communities and their customers inside out."
Don't miss our glittering coverage of the ceremony next week.
---
READ MORE
Bay City Rollers come back from Japan to play for The Broons Awards