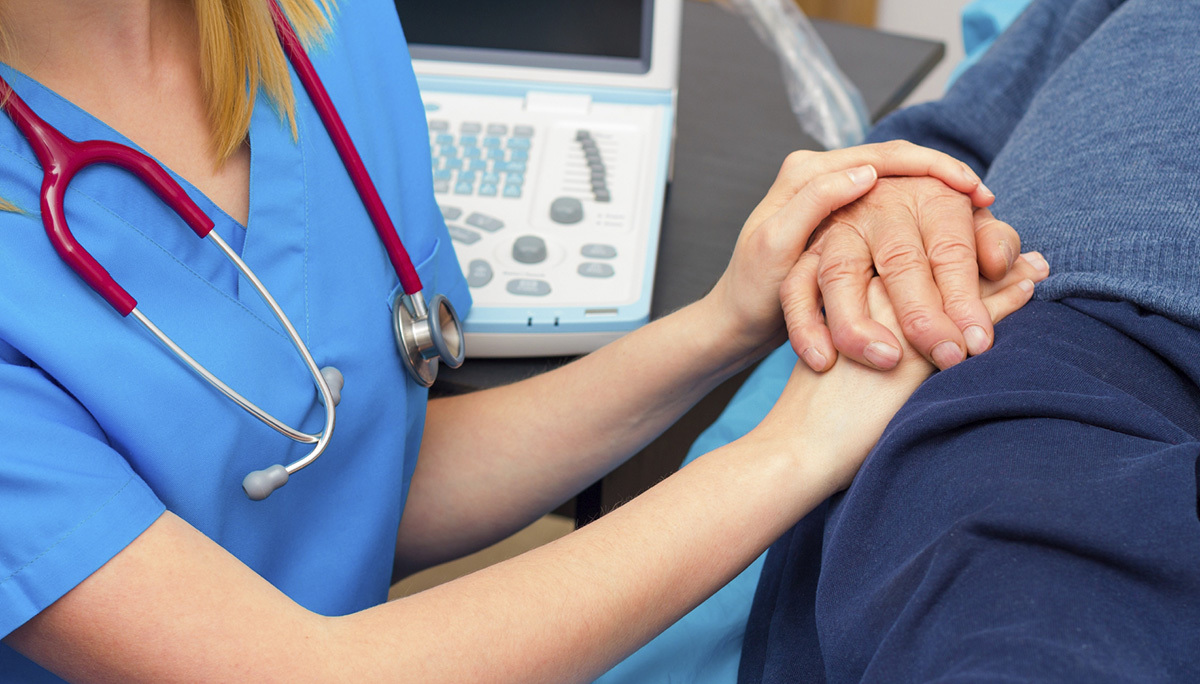 I'M very lucky in my job to meet some incredibly famous people including Hollywood A-listers and many famous celebrities.
But, to be honest, it is usually the so called "ordinary" people who make the most impact.
This week I met a women who has terminal cancer and knows she's living on borrowed time.
Kate Tonner is 34 and has inoperable cervical cancer.
She was diagnosed when she was just 30 and doctors told her she had between six months and a year to live.
Thanks to pioneering treatment she has confounded all their expectations and is still here and living life to the full, but she knows that her time is limited.
She and her husband Ian have been through a real emotional rollercoaster.
They even brought their wedding forward on the advice of doctors.
When she was diagnosed, the couple's first instinct was to protect their daughter, Grace, and not tell her anything at all about her mum's illness.
They thought that would be the best way to approach the situation, but advice from Vikki, their Macmillan cancer nurse, made them reconsider.
She told them that you should be honest and clear with kids, or they imagine all sorts of things that are often worse than the truth.
Vikki believes it is best to tell children what's going on, and then to wait for them to ask questions, and answer them simply, and always to ensure that you don't fob them off.
It is such sound advice and the Macmillan charity has been a real lifeline for the whole family.
They provide such practical support as well as emotional help, and do a remarkable job for anyone who is coming to terms with being diagnosed and is living with cancer.
With Vikki's help, Kate drew up a bucket list of the things she wanted to do before she died. She also decided to raise money for charity and ran a 10k race in aid of cancer research.
So far, Kate has achieved almost all of her goals, including going to a Buckingham Palace garden party and seeing the Queen, meeting singer Will Young and taking a helicopter trip.
Macmillan nurse Vicki has been with her every step of the way and has supported her though the good times and the bad.
It takes a very special person to be a Macmillan nurse and they are simply invaluable.
It's a charity that makes such a difference to people's lives and can help not only the person who is going through cancer treatment, but friends and family who also need help and can feel they have no one to turn to.
It was an honour to meet Kate and Ian.
Kate has shown us that the most important things in our lives are our family and friends and we must cherish every single moment we have with them.
Sometimes we need to be reminded of that, and it's sad that it takes a serious illness, or trauma to make us realise how lucky we really are.
READ MORE:
Lorraine on Black Friday: Jesus wouldn't have wanted folk fighting over wide-screen TVs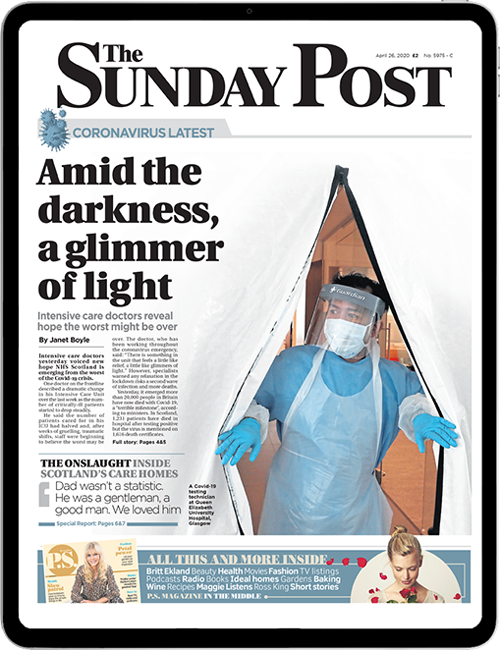 Enjoy the convenience of having The Sunday Post delivered as a digital ePaper straight to your smartphone, tablet or computer.
Subscribe for only £5.49 a month and enjoy all the benefits of the printed paper as a digital replica.
Subscribe