Royal Yacht Britannia to welcome back army of 'Yotties' to get historic vessel shipshape for the summer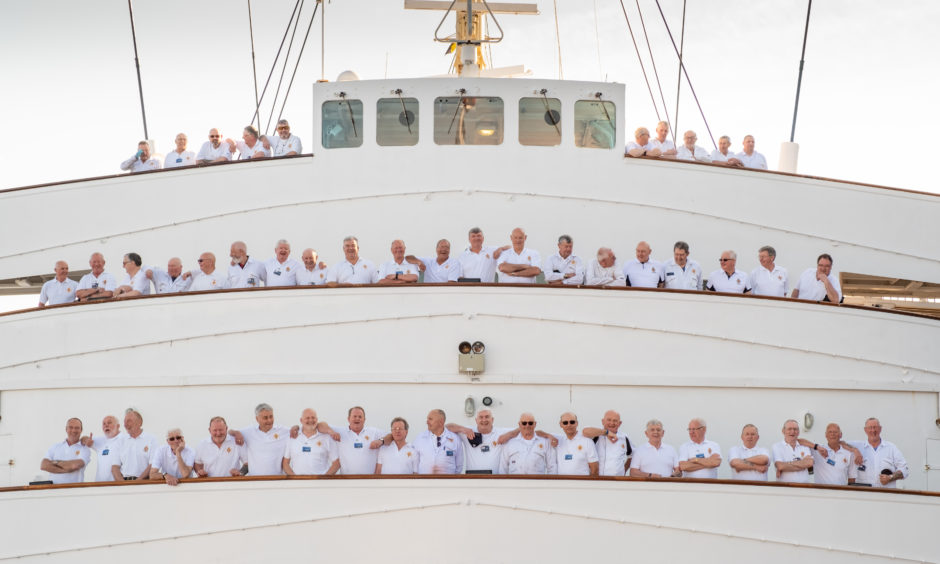 An army of over fifty former Royal Yachstmen will return 'home' to the Britannia to help get the historic vessel shipshape for the summer.
Affectionately nicknamed "Yotties", the team will board the Royal Yacht to work alongside maintenance workers for four days of painting, scrubbing, sanding and polishing.
They'll be in a uniform of bright white overalls and plimsolls on their feet – as worn when the ship was in operation to keep things quiet for Royals and dignitaries on board.
As well as all the hard work, there will also be time for reviving some of Britannia's traditions, including a morning hymn at 8am and the historic daily rum ceremony at 4pm.
When Britannia was in Royal service, over 220 Yotties lived and worked on board.
They were instructed to be as unobtrusive to passengers as possible, and if they did encounter a member of the Royal Family they had to stand still and look straight ahead until they had passed.
Formalities were relaxed on occasion, such as when the Yotties performed in end of voyage Concert Parties in front of the Royal Family or during the annual Western Isles holidays.
The Yotties will be on board from May 6 to 9.
---
For more information visit www.royalyachtbritannia.co.uk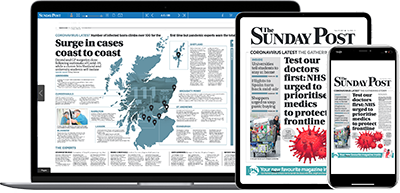 Our free web and ePaper offer to help you stay informed in these challenging times
3 months free access to our web and ePaper pack including Premium articles.
Subscribe