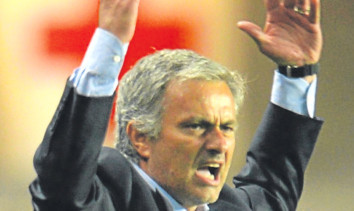 The passionate, controversial Special One was at his enthralling best before, during and after Friday night's Super Cup Final.
By his standards, he'd been fairly reserved this season. But he's now back with a bang.
His claim that his Chelsea side were by far the better team against Bayern Munich is a bit overblown.
And the suggestion of a UEFA conspiracy to stop him winning in Europe is rather overblown.
The Portuguese manager is box office there's no denying that.
Lots of fans feel he's the type of man you're either with or you're against.
Well, I'm with him.
I'm not a Chelsea supporter but I love the passion, the commitment and the controversy he brings to the game.
And his return to the Premier League couldn't have come at a better time.
The retirement of Sir Alex Ferguson was always going to leave a big gap when it came to talking points.
Yes, we want to see thrilling, skilful football, but the product also has to be promoted.
Television companies pump enormous amounts of cash into football and they want more than just a feast of great goals.
They're looking to get people talking about characters who provoke strong emotions.
Mourhino fits the bill perfectly and we shouldn't forget that he's also a hugely successful coach.
If his team had kept 11 men on the pitch in Prague, they might well have beaten Bayern.
Even a man down, they still had a decent chance of winning on penalties until Lukaku stepped up and took an amazingly lazy kick.
Last season an English club didn't reach the last eight of the Champions League for the first time in 17 years.
I don't expect that to happen this time.
I believe Chelsea will be a real force under Mourhino. Manchester City have to do better this time and I'm confident Davie Moyes' Manchester United will do well.
But I really wonder if Arsenal can prosper in Europe.
They have a really tough group with Marseille, Napoli and Borussia Dortmund.
I think it's a draw that just intensifies the pressure on Arsene Wenger.
A lot will depend on whether or not he brings in players before the transfer window shuts tomorrow night.
Celtic have a brilliant group the only one where every team has been a European champion.
At this stage there are no poor teams so you really want a bit of glamour.
Celtic got Milan and Ajax instead of Shakhtar Donetsk and Zenit St Petersburg.
That's a great result!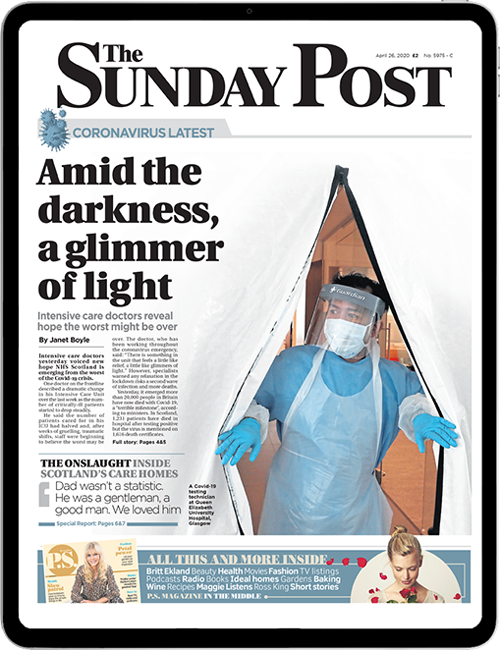 Enjoy the convenience of having The Sunday Post delivered as a digital ePaper straight to your smartphone, tablet or computer.
Subscribe for only £5.49 a month and enjoy all the benefits of the printed paper as a digital replica.
Subscribe