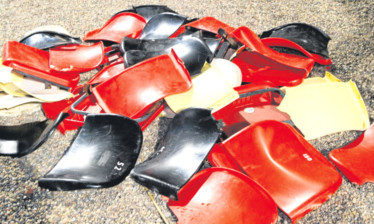 The scenes from Firhill last week made for depressing viewing.
There is nothing like the Old Firm derby.
Having been privileged to play in 16 of these amazing games, I can say that with confidence. The atmosphere is incredible. The action is enjoyed by a huge live crowd and by a global television audience.
What was witnessed at Firhill on Monday night was nothing like the Old Firm derby.
The Glasgow Cup Final was essentially a youth cup final between age-level representatives of Rangers and Celtic. It was, of course, disappointing, that there was trouble during and after the fixture. Pictures of seats being ripped apart made for depressing viewing. Trouble spilled out into the surrounding area after the match, alarming local residents.
It has been suggested that alcohol was a major factor, likewise the youth of those involved. Neither is a valid excuse.
We are trying to encourage more young people to come to football matches. In this column last week I argued the sense in allowing clubs to sell beer, albeit in moderation.
Personally I believe that what we witnessed on Monday night was individual and collective acts of juvenile delinquency made possible by inadequate security provision.
Clearly some people let themselves down. And in the process they also let Scottish football down.
But I don't think for a single minute the match can be seen as a small-scale version of the Old Firm match. Panic talk citing it as evidence we would be better off without the derby in the long run is precisely that.
Let's be honest with ourselves, Rangers v Celtic is a fixture that generates excitement around the globe.
Go on holiday, speak to people about Scottish football and that is always the game they want to talk about, always they game they talk about coming to see. I think it is inevitable that the first real Old Firm derby since Rangers imploded last February will be saddled with added tension.
Absence will not make the heart grow fonder. Too much has happened in the last year. Dealing with that fact, though, will be a security issue. You can't plan Scottish football around what extremists might do.
The truth about these games is that for all the intensity of the atmosphere, they are played out in a secure and controlled environment. Even if they wished to cause trouble, spectators are constrained by the knowledge they would quickly be identified.
The vast majority of those present are season ticket holders. Misbehave and they face a ban or worse, criminal action. Plenty of fans might like to shout the odds across the pitch. No-one wants to be exiled and publicly shamed in front of friends and family.
It is to be hoped what was witnessed last Monday night was a one-off. In these difficult financial times, Scottish football can't afford own goals. Anything that risks scaring away fans is to be avoided.
To suggest we would be better off without the game's biggest asset is just nonsense.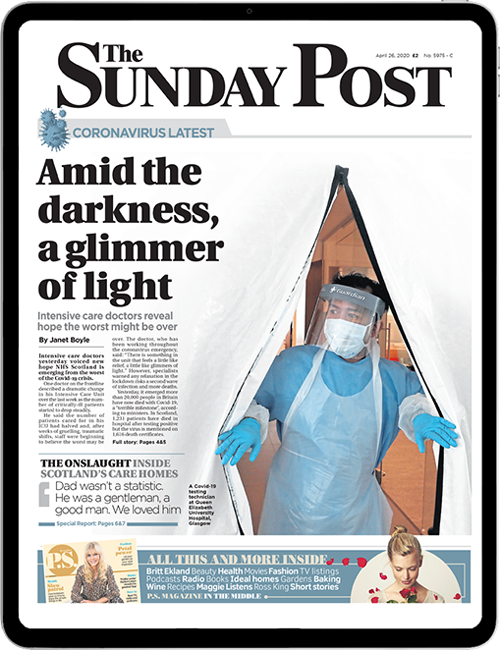 Enjoy the convenience of having The Sunday Post delivered as a digital ePaper straight to your smartphone, tablet or computer.
Subscribe for only £5.49 a month and enjoy all the benefits of the printed paper as a digital replica.
Subscribe