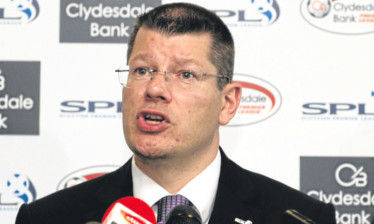 AN interesting side issue of the reconstruction debate has been the talk of rivalry between Neil Doncaster and David Longmuir.
As the respective leaders of the SPL and SFL, the men are portrayed as being at loggerheads. Almost in a duel, even.
That is understandable.
The two organisations are in the process of merging into a unified governing body.
And, so the argument goes, the new entity won't have enough room for two chiefs.
I think that is untrue.
Quite literally!
The new body will, I believe, find room for both men.
Certainly it should.
Neil Doncaster should be the Chief Executive. David Longmuir should be the Chief Operating Officer.
I don't see any reason they would not be able to work together.
Of course, they are arguing the case for their respective employers just now. You would not expect anything different.
But they are professionals.
They will appreciate where each other is coming from and their motivations.
I have watched and listened to them carefully over the last few months.
Doncaster strikes me as a natural politician.
He stresses the positive and doesn't get stressed about the need to answer a direct question.
For example, I am sure the SPL must have a Plan B. As the body's Chief Executive, Doncaster will know exactly what that plan is.
He doesn't share it with the public, however, because he feels he doesn't need to.
David Longmuir comes across as an honest man striving to do his best for Scottish football.
He has been under considerable pressure in what has been a year of unprecedented turmoil and survived it in pretty good shape.
In a free vote, I could see him actually coming out on top of Doncaster.
But, as I mentioned in this column last week, it is the SPL who hold the power.
They have given ground in agreeing to a new distribution of cash to the benefit of lower-league teams, likewise to the foundation of the unified body.
If the rest of the clubs will not give them their way over reconstruction, they can invite others to join them and form a breakaway SPL1 and SPL2 set-up.
That being the case, you would expect their main men to remain in place.
I do think they will recognise Longmuir's skills by offering him a prominent post.
The role of Chief Operating Officer would make good use of his strong commercial background to strike sponsorship and advertising deals.
It would also signal a united future.
As opposed to a divided one.
And after the year that has just gone by, it is a message I am sure the game would welcome.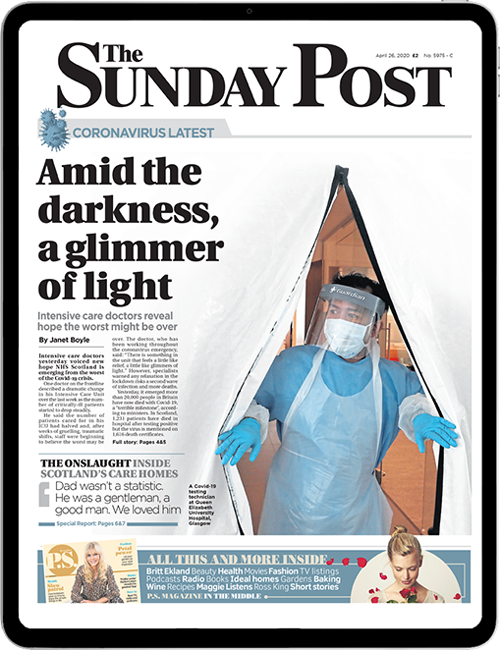 Enjoy the convenience of having The Sunday Post delivered as a digital ePaper straight to your smartphone, tablet or computer.
Subscribe for only £5.49 a month and enjoy all the benefits of the printed paper as a digital replica.
Subscribe