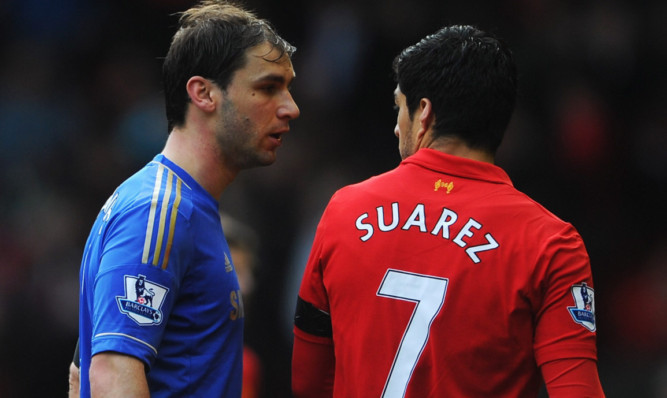 I'M pleased that Liverpool's Luis Suarez has accepted his 10-match ban for biting.
His behaviour in trying to take a chunk from the arm of Chelsea's Branislav Ivanovic was utterly bizarre.
But I don't think it should lead to a complete rewrite of the rule book.
Some people are of the opinion that a detailed list of offences should be drawn up and each one should have a stipulated punishment.
For me, that's a complete over-reaction.
The idea that you draw up a menu of violence containing pre-decided bans for biting, scratching or gouging is just daft.
The Suarez case is such an unusual one that you can't lump everyone in with his behaviour.
I've not seen any biting since I played football in the playground.
Clearly he is someone with a problem.
He was given a seven-match ban for doing the same thing when he played with Ajax in Holland.
He certainly couldn't expect any lesser sentence after committing a second offence.
That's a basic principle of law and surely applies to any disciplinary procedure in sport.
I heard Graeme Souness saying this would tarnish the reputation of Liverpool's great name.
I don't think it should if they act properly.
They have to get Suarez some help and make sure his behaviour is flawless from this point onwards.
I remember players like Souness and Jimmy Case putting in some pretty tough tackles back in the day.
Some of them were rather naughty and there will be opponents who still remember the bruises.
So while we're all shocked and appalled by someone biting on the field, we've seen some challenges that have done more damage in the past.
That side of the game has, to a large extent, been cleaned up.
Suarez has his ban and hopefully that will show everyone, including impressionable youngsters, that his behaviour is completely unacceptable.
Now Liverpool should send him away for an extended break to reflect on the shame he has brought on the club.
Let's hope we never see anything like this again.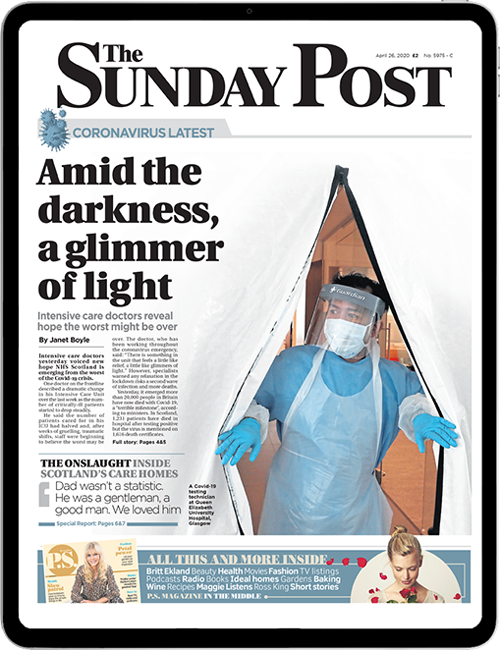 Enjoy the convenience of having The Sunday Post delivered as a digital ePaper straight to your smartphone, tablet or computer.
Subscribe for only £5.49 a month and enjoy all the benefits of the printed paper as a digital replica.
Subscribe