LEGEND is an often over-used word in the world of sport.
Few truly justify such a title. Those who do, break the standard of their sport, whatever that might be in whatever era they played.
These people do things that have never before been seen, and those watching are left simply in awe of them.
There are only a few in the history of sport who really justify that pedestal. Fewer still in the history of rugby.
But Jonah Lomu was a legend.
Born in New Zealand to Tongan parents, Lomu was as fearsome on the pitch as he was humble and kind off it.
He made his debut for New Zealand as a Sevens player in Hong Kong in 1994, but it wasn't long before he became the youngest-ever All Black at the tender age of 19, playing in his debut against France in Christchurch.
But it was a year later when the world really woke up to his power and pace.
At 6' 5" tall and weighing 19 stone, Lomu could do the 100m in around 10.8 seconds, yet this was a man who could combine brutal brawn with a side-step to bemuse any tackler.
He was all but unstoppable, something England found to their cost in the semi-final of the 1995 Rugby World Cup in South Africa.
He almost single-handedly terrorised Jack Rowell's side.
In scoring four tries he ran through, over and around English players at will and that wasn't a bad England team by any stretch of the imagination.
At the 1995 Final, Will Carling sat with Lomu, who had apparently received a sizeable multi-million dollar offer to play American Football in the NFL.
Carling was surprised to hear that Lomu had turned it down.
"I couldn't leave my family!" said the colossus.
The Englishman suggested that for that money, he could take his family with him, but that was just not his style.
Yet the gentle giant was vulnerable, if only to a debilitating kidney disease, which he was diagnosed with around the same time he was bursting on to the world stage.
Lomu said he was only able to perform to 80% of his true potential because of that.
A blessed relief to his opponents, yet extremely sad for the man himself and for fans of the game.
Lomu's humility endeared him to as many people off the pitch as did his feats on it. He had no desire to be in the spotlight or on the red carpet.
He was as grounded as they come, a loving husband, a proud father of two young boys and a proud All Black.
The game is poorer for his passing.Tributes paid after death of New Zealand rugby legend Jonah Lomu – click here to read more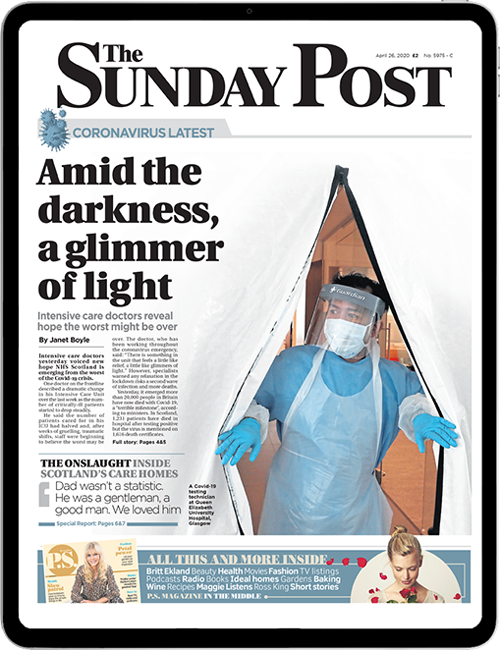 Enjoy the convenience of having The Sunday Post delivered as a digital ePaper straight to your smartphone, tablet or computer.
Subscribe for only £5.49 a month and enjoy all the benefits of the printed paper as a digital replica.
Subscribe