Rehan Ahmed reflected on a winter that has been a "dream come true" after becoming England's youngest men's cricketer across all three formats.
The 18-year-old may have been an unexpected selection for December's Test tour of Pakistan but he was no passenger as his seven-wicket match haul in Karachi helped England seal a famous 3-0 clean sweep.
He has experienced the other side of the coin with the limited-overs teams in Bangladesh, losing in his only ODI appearance and two T20s, but the leg-spinning all-rounder did not look out of place.
Ahmed's only misstep was dropping a relatively simple catch at Dhaka as England crumbled to a 3-0 T20 series whitewash but even that could not take the sheen off what has been a remarkable past few months.
"I don't think even the Test match has sunk in yet," Ahmed said. "To make my debuts in all three formats in such a short space of time is a dream come true."
Ahmed has been tipped for greatness ever since claiming the wickets of Sir Alastair Cook and Ben Stokes in a Lord's net after being invited to bowl to the England Test side just before his 12th birthday.
Despite his family being cricket-obsessed – with brothers Raheem and Farhan also involved in the county pathway – Ahmed is a product of the T20 generation and was initially indifferent about the red-ball format.
But his mindset has flipped, especially after witnessing the Test revolution captain Stokes and head coach Brendon McCullum are leading at close quarters.
"I used to see it as something that's a boring game," he said. "But it's a long game, it's the hardest game. Now I see it as the most fun game.
"Test match was the highest level of pressure I've ever played in front of. That was a different type of intensity.
"One hundred per cent the joy I got from playing Test match and winning the Test match was unmatched. I don't know if anything can match that."
Sharing a dressing room with Moeen Ali and Adil Rashid comes close. While Kevin Pietersen was his favourite player, Ahmed and his siblings looked up to the veteran spin pair given their shared Pakistan ancestry.
"We always spoke about it: 'Imagine if you played with Mo or Rash'," Ahmed said. "And I've played with both of them! Whenever they played I made sure I watched, especially when Rash bowled."
Only James Anderson has more white-ball wickets for England than Rashid but the Yorkshireman can lay a serious claim to being the country's greatest limited-overs bowler given how fundamental he was in the ODI and T20 World Cup triumphs.
While they are both leg-spinners, Ahmed does not necessarily see himself as the apprentice to Rashid's master given the differences between them, although the teenager readily accepts the 35-year-old is a tough act to follow.
"Huge shoes to fill," Ahmed said. "Even thinking about that puts pressure on me. Rash is his own bowler, he's done so well for England over so many years, so I could only dream of having half the career he's had.
"Rash is more a traditional leg-spinner, like a Shane Warne or Stuart MacGill type. Whereas I focus on bowling it a bit quicker, not trying to spin it as much."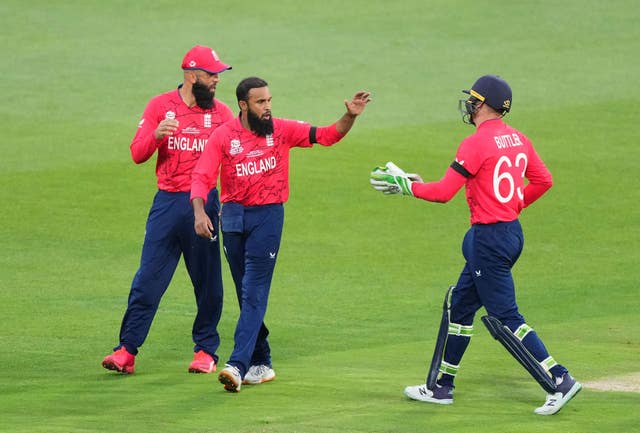 While Ahmed heads back to Leicestershire ahead of the start of the county season, England have a busy next few months with the Ashes this summer and the World Cup in India in the autumn.
"I still dream of it," Ahmed said when asked whether he has thought about being involved in either.
"At the same time I take each day as it comes. If I play then I play but if not then I don't. The thing is with England cricket, if I don't play I love watching it.
"Watching England cricket live (in Pakistan) was the best day of my life. I'm sure it'll be again if I don't play the Ashes."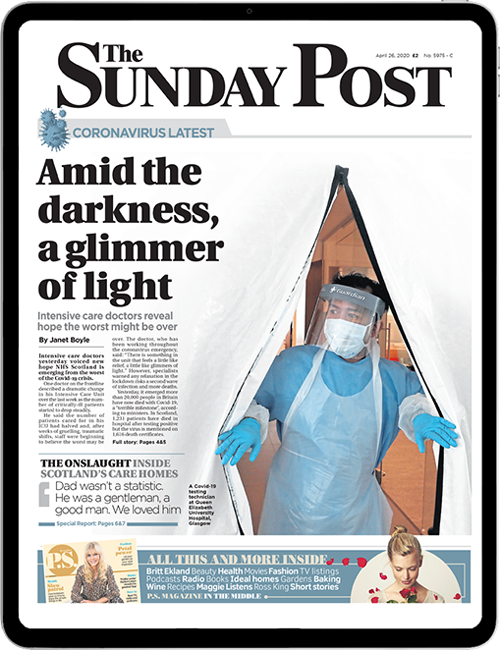 Enjoy the convenience of having The Sunday Post delivered as a digital ePaper straight to your smartphone, tablet or computer.
Subscribe for only £5.49 a month and enjoy all the benefits of the printed paper as a digital replica.
Subscribe