England assistant Marcus Trescothick has enjoyed witnessing Andrew Flintoff "grow back into Freddie" during his Ashes-winning team-mate's stint with the national team.
Flintoff had been out of the public eye since a serious car accident while filming for Top Gear last December but earlier this month he was coaxed into joining England's backroom staff in an unpaid capacity.
Several players have savoured being at close quarters with such a recognisable figure but Trescothick was already intimately acquainted not just with Freddie the cricketer but Flintoff the person.
While he has frequently been the butt of Flintoff's jokes, Trescothick has watched on with admiration at the 45-year-old slowly regaining confidence and "sprinkling a bit of gold-dust around the team".
"He hammers me more than anyone else," said Trescothick with a smile. "I'm the first target for his banter at the moment but having him around has been superb, it really has. He's been brilliant.
"Seeing him grow back into Freddie… obviously he's been away from cricket for a long period of time but this is where it all starts and where it belongs for him. The guys have really taken to him.
"The couple of times he's spoken in the changing room it's been like 'wow'. You can see the difference and I've seen the progression of him as a character, the way he talks and delivers messages to players has been superb.
"To have him sprinkling a bit of gold-dust around the team and having the younger players working with that has been invaluable. You can't put a price on it."
Flintoff was initially enlisted for four ODIs against New Zealand, after which the former England captain's spell was expected to end, but he has hung around for the ongoing Metro Bank series versus Ireland.
England have selected a more inexperienced band of players for this series and there were four debutants in the second ODI on Saturday – effectively the opener after last week's Headingley washout.
Tom Hartley had the distinction of being given his maiden cap ahead of England's 48-run win by Flintoff, who told his fellow Lancastrian in the team huddle: "This will change your life forever."
"You become more comfortable, don't you," said Trescothick, who was an England team-mate of Flintoff's between 2000 and 2006. "This is what we know, this is what we've grown up with for so many years.
"Once you come to your comfortable environment, you know what goes on and you understand the place, people have respect for what he has done and enjoy seeing him improving.
"That's really good from our point of view. If we as players and squads and cricket in general keep doing that for people who have fallen on tougher times then great, we're doing something right."
Trescothick and the rest of the England coaching staff will oversee the final ODI against Ireland at Bristol on Tuesday before embarking to the subcontinent for the World Cup on Wednesday evening.
England resting the squad that will travel to India for the defence of their title, starting in less than a fortnight, has offered those on the fringes a chance to push their case for more regular spots.
Teenage leg-spinner Rehan Ahmed continues to make waves in an England shirt, impressing at the weekend with four for 54, ripping the heart out of Ireland's middle order at Trent Bridge.
"I like the way he keeps relishing opportunities and keeps doing the business," Trescothick added. "As a younger player there's a lot more scrutiny on him, obviously the style of cricketer he is.
"He comes into the Test team and gets five wickets (against Pakistan in Karachi last December), he comes into this format and does well. Hopefully that carries on.
"Rehan is entertaining in the changing room, enjoyable in and around it. A little bit cheeky at times which is good.
"I think you can see that coming through when he bowls. It's part of his persona."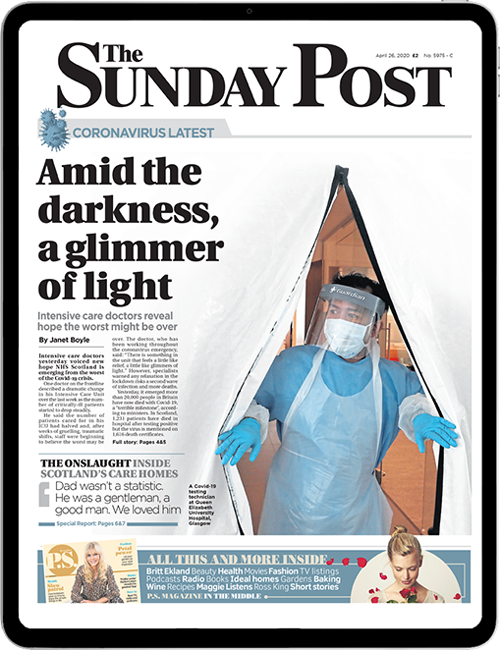 Enjoy the convenience of having The Sunday Post delivered as a digital ePaper straight to your smartphone, tablet or computer.
Subscribe for only £5.49 a month and enjoy all the benefits of the printed paper as a digital replica.
Subscribe