Lewis Hamilton criticised Mercedes' tactics and suggested he and George Russell needed to "work as a team" after on-track battles throughout the Japanese Grand Prix.
The seven-time world champion finished fifth at Suzuka, two places ahead of Russell in a race where the pair scrapped repeatedly and aired frustration over the team radio.
After an early coming together where Russell surged past Hamilton before swiftly losing the place again, the 38-year-old pushed his team-mate off track in a second scrap and they then disagreed over how to defend their places against Ferrari's Carlos Sainz.
Russell was struggling on his tyres having attempted a one-stop strategy, while others around him deployed a two-stop, and Hamilton urged his team to let him through.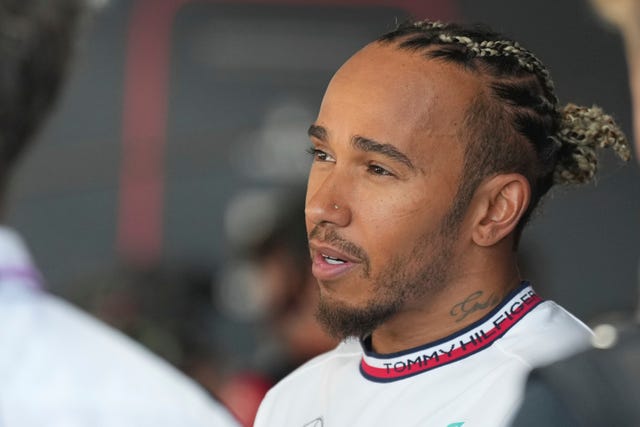 The 25-year-old resisted on the radio before being told "this is an instruction, George" and allowing Hamilton to pass.
Hamilton was then told to stay within DRS range to help his team-mate defend against Sainz, as the Spaniard had done to thwart Russell a week ago in Singapore.
"We should have swapped around earlier and I should have got as far ahead as possible to get the gap as big as we could to the Ferrari," Hamilton said.
"Because he (Russell) was trying to fight me he was damaging his tyres and I think it just made it all complicated.
"The fact is we are not fighting each other in the team championship. As drivers it is not important where we are.
"What is important is that one of us finishes ahead of the Ferrari and to keep the position. Today we really needed to work as a team."
Hamilton also disagreed with the team's DRS strategy.
"I don't think that was a good idea at all," he said. "When they suggested it to me I knew that they obviously thought of it from the last race but it made no sense.
"I needed to get as far clear as possible. I was on my way, around two seconds ahead and they asked me to give George DRS and I had to come off the gas down the straight.
"Then he got overtaken by Sainz. He then got past George and he was right on my tail which was not ideal."
Mercedes team principal Toto Wolff was absent for this race due to knee surgery, with his role divided among numerous other staff while the Austrian was on the intercom.
The team's lead to Ferrari was cut in the battle for second in the constructors' championship – which Red Bull clinched at Suzuka with a record six races remaining.
Max Verstappen stormed to victory, with McLaren pair Lando Norris and Oscar Piastri on the podium ahead of Ferrari's Charles Leclerc.
Russell, who lost sixth to Sainz at the death, said he had no hard feelings over the battle with Hamilton.
"The main goal is to finish P2 in the constructors' championship," Russell said. "The drivers' championship is out of the window for me totally. Lewis is in a good place to fight for a good position.
"The goal is to finish ahead of Ferrari this season and keep on working for next year. No issues on my side.
"I viewed it as good, hard racing. Of course we lost a bit of overall time fighting each other. You are a bit frustrated on the radio but that is just part of racing.
"We are not even going to discuss it, there is nothing to discuss. We have bigger fish to fry which is how do we make the car go quicker."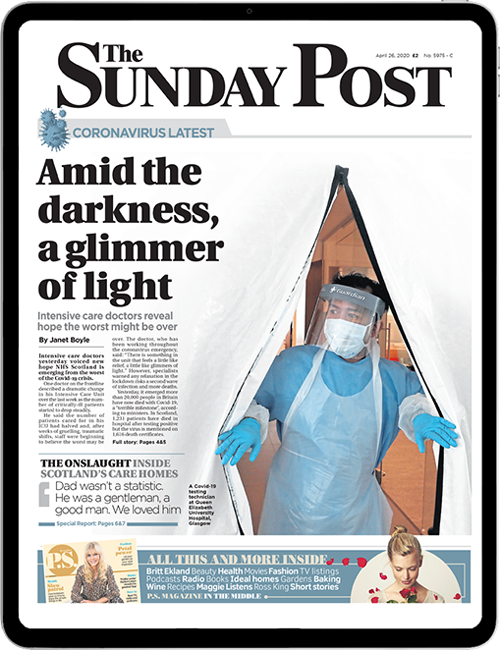 Enjoy the convenience of having The Sunday Post delivered as a digital ePaper straight to your smartphone, tablet or computer.
Subscribe for only £5.49 a month and enjoy all the benefits of the printed paper as a digital replica.
Subscribe