As a gay woman in rugby and serving firefighter, Jade Konkel-Roberts finds it amusing that her veganism ruffles more feathers than her sexuality.
Scotland's first professionally contracted player is currently recovering from ankle surgery but is targeting a return for the business end of the Six Nations, which begins this weekend.
Once that is complete, her attention will immediately turn to Harlequins' Game Changer Pride fixture against Wasps at Twickenham Stoop on May 13, an annual event staged to celebrate the LGBTQ+ community in sport.
Konkel-Roberts values the inclusive message it sends out in a game where she has always been made to feel welcome.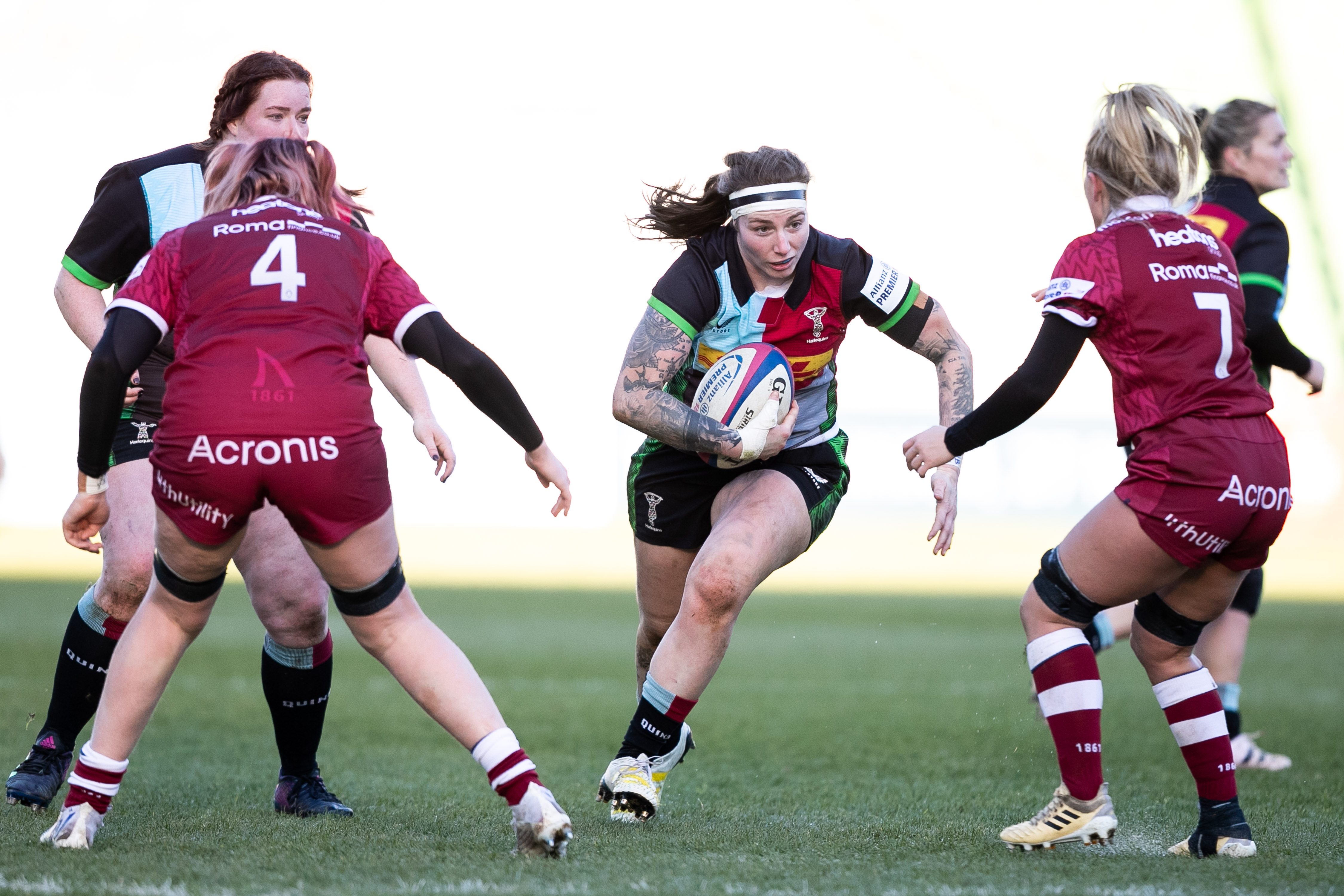 "I get more things said to me about being a vegan than about being gay! It's just funny," she told the PA news agency.
"You get a lot of stick in a rugby environment being a vegan. Who knows, maybe the vegan life will also be normalised one day!
"I've never faced a single issue in rugby for being gay. It's not really a question either. In every team I have played for there has been a very even split between people who are straight and people who identify otherwise.
"It's never a thing. It's 'do you have a partner?' and the reply is like 'yeah I have a boyfriend or I have girlfriend'.
"The fact it's so normalised is great. That's not to say it's like that everywhere, but from most of the stories I've heard it's always been really positive."
Konkel-Roberts married her partner Helen Roberts in Lancashire last year and although now comfortable speaking publicly about her sexuality, her early days growing up in the Scottish Highlands were filled with uncertainty.
Reassurance came in the arms of a sport that has seen her evolve into a 56-cap international and key member of Harlequins' back row.
"I didn't come out until I was 18. I'm from quite a small place so it was a terrifying thing to do when I was younger. I tried to convince myself I was otherwise," the 29-year-old said.
"When I moved to Glasgow and joined a rugby team, there was a sense of belonging and I didn't have to hide who I am or not see who I am as a normal thing.
"You didn't have to make a huge statement, but also you didn't have to hide it which was really cool because it felt more normalised.
"Women's rugby is fine as it is, it doesn't need to be more gay or more straight. You are accepted as you are. There are a lot of gay women in rugby, just like there are a lot of straight women in rugby.
"More can potentially be done in the men's game, however. That's a whole different ball game.
"We're a lot more open about it but that's less the case on the men's side and maybe that stops people coming out. As the years go by I think that will change because it's being normalised all the time."
Remarkably, Konkel-Roberts plays rugby at the highest level of the women's game while working full-time for the London Fire Brigade, whom she joined in 2021.
On one occasion she completed a night shift at 930am, drove to Northampton to play for Harlequins against Loughborough Lightning and then drove back to start another shift.
Both professions provide the physicality and camaraderie she gravitates towards and all of her training was required when called to the east London village of Wennington during last summer's heat wave.
"It was 42 degrees, everything was on fire – and I mean everything! There were houses in front of me on fire, a car to my right on fire, grass behind me on fire," she said.
"Resources were really scarce so you just had to make do with what you have. We were in PPE and had breathing apparatus on at one point. That in 42 degree heat on top of the physical activity was pretty challenging.
"We did what we could. No lives were lost but people lost their homes which was heartbreaking for those families, but we managed to mitigate a lot of the damage, which was really good.
"On a rugby pitch everyone has a role and it's exactly the same on the incident ground. Both are team environment where you have to have each other's backs."
:: Tickets are available for the Game Changer fixture. Just £5 for U18s and £10 for adults –
https://www.eticketing.co.uk/harlequins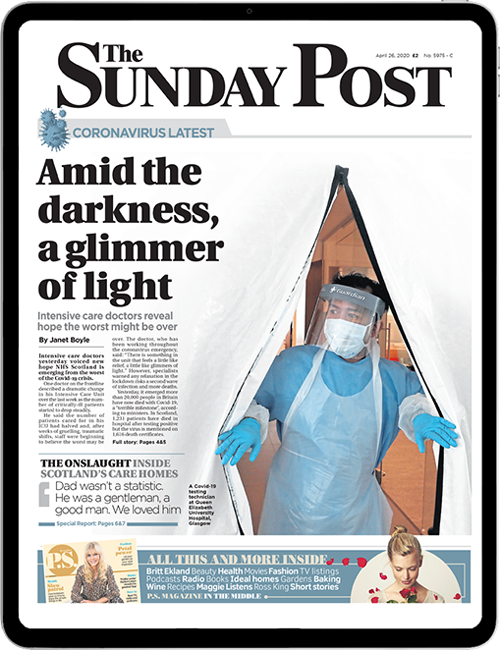 Enjoy the convenience of having The Sunday Post delivered as a digital ePaper straight to your smartphone, tablet or computer.
Subscribe for only £5.49 a month and enjoy all the benefits of the printed paper as a digital replica.
Subscribe