Thomas Bach insists the International Olympic Committee is not using stalling tactics in delaying a decision on whether Russian and Belarusian athletes can compete at next year's Paris Games.
The IOC's executive board set out recommendations on Tuesday which global sports federations can apply concerning the return of athletes from those countries to international events amid the invasion of Ukraine.
The recommendations say only individual, neutral athletes from those countries should be allowed to compete – not teams. Athletes and support personnel who actively support the war in Ukraine must also remain barred, as must any athlete or support staff member contracted to the Russian or Belarusian military or security agencies.
However, the IOC has not yet decided on whether those athletes can compete at the Olympic Games themselves.
"We want to monitor the implementation of these recommendations for as long as possible and make an informed decision," Bach said at a press conference.
Asked whether the IOC was kicking the issue down the road and effectively hoping the war would end to make a decision easier, Bach replied: "We are not kicking it down the road, and we are not waiting.
"We all would like the war to end now and this is what we are calling for, but as you can see from all the reasons we're giving, the conditions are not related to the development of the war, they are related to the respect for the Olympic Charter and the Olympic values. We have to address these questions."
While Bach continues to say the Olympic Movement must not discriminate against an athlete based on their passport, arguably its most high-profile sport – athletics – said last week that Russian and Belarusian athletes will remain barred from its World Series events for the foreseeable future.
Ukraine's sports minister has suggested his country could boycott the Paris Games if athletes from those two countries are permitted to compete, while the UK government is part of a collective of nations which has raised concerns about Russian and Belarusian athletes competing.
Bach reiterated the IOC's opposition to what he described as "political interference" in the autonomy of sports federations, adding: "If governments took over the decisions regarding which athletes can take part in which competitions, it would be the end of world sport as we know it today."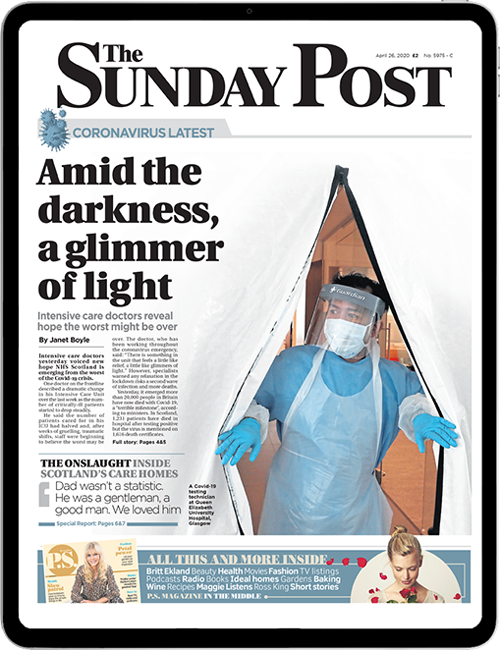 Enjoy the convenience of having The Sunday Post delivered as a digital ePaper straight to your smartphone, tablet or computer.
Subscribe for only £5.49 a month and enjoy all the benefits of the printed paper as a digital replica.
Subscribe