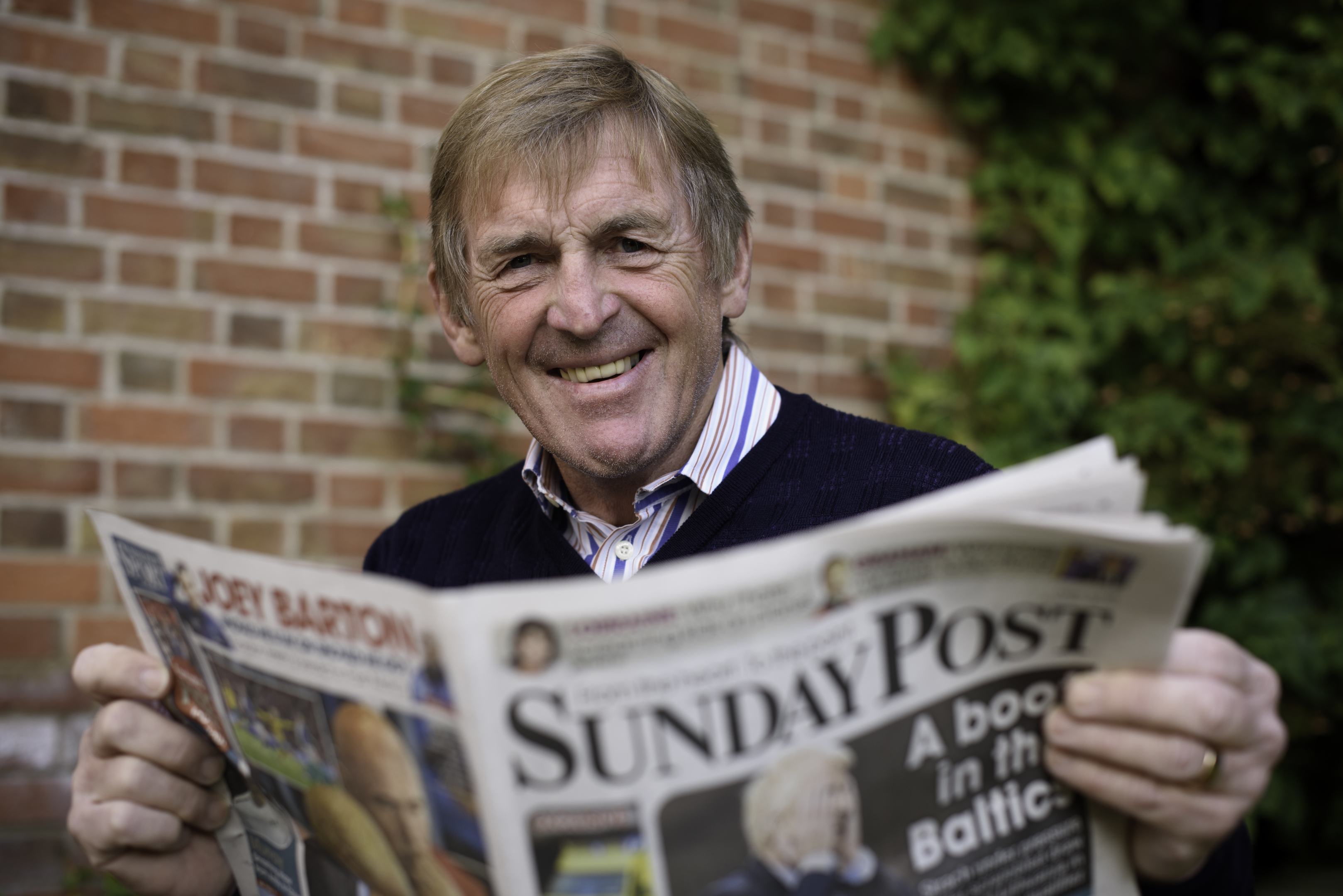 FOOTBALL legend Kenny Dalglish today signs for The Sunday Post – as our brilliant new columnist.
We're the paper King Kenny grew up with in Glasgow, reading it over a cup of tea and a roll and sausage with his mum Cath and dad Bill.
And during his stellar career as Liverpool's No 7, he scoured the shops of Merseyside for his copy every week to catch up on the latest news and sport from home.
Now Scotland icon Kenny is joining the country's best Sunday read to offer incisive opinion on football's big talking points – and to reminisce with readers about his remarkable career as a player and manager.
"I'm delighted to be joining The Sunday Post as a columnist," said Kenny, 65.
"I've read the paper for decades and the coverage on the front and back pages was always trustworthy, which was very important.
"It has campaigned for the people of Scotland on many fronts and it's great to be able to give the nation that support and guidance.
"I also recall reading the legendary Doug Baillie's football reports.
"On a more light-hearted note, I enjoy The Broons and Oor Wullie. The humour makes me laugh out loud and I also enjoy the annuals at Christmas time.
"It's great to see the paper is still thriving.
"In the modern era of social media it's not easy for print newspapers but The Sunday Post is at the forefront.
"My mum and dad always bought it.
"It was a part of life on a Sunday morning, along with a cup of tea and a roll and square sausage.
"My sister Carol and I loved it. I think it was the same for every household where we grew up in the Milton area of Glasgow.
"In fact, if you left the house on a Sunday morning, the first thing that hit you when you got to the street was the waft of the fry-ups coming out of every window. Those were great days and full of wonderful family memories."
Kenny, of course, went on to make myriad headlines himself during a glittering career with Celtic, Liverpool and Scotland.
He made a record 102 appearances for Scotland, equalling Denis Law's top tally of 30 goals.
When he moved to Liverpool from Celtic in 1977 for £440,000, a record transfer fee between British clubs at the time, he continued to enjoy his taste of home with
bottles of American Cream Soda and The Sunday Post.
The square sausage was a bit harder to come by!
"I still got the paper in Liverpool," said Kenny. "But it wasn't always easy to find so I sometimes went round the shops trying to buy it."
A typical Glaswegian and proud Scotsman, he settled into life on Merseyside very quickly.
His performances made him the greatest Liverpool player of all time in the eyes of many supporters, a true darling of the famous Kop end.
As a striker, he helped the club win six league championships and three European Cups. In a six-year spell as manager, he won a further three league titles and two FA Cups.
But he also faced some of the most trying times ever known to a football manager when 96 fans died in the Hillsborough tragedy in 1989.
Dalglish, who had nothing but admiration for the families who lost loved ones that day, hailed Merseyside's caring spirit.
He said: "Liverpool is a great city, just as Glasgow is.
"Two cities that love to help out their own, warm, welcoming and generous, give you their last pound, supportive of people less fortunate than themselves.
"I'm proud to have lived in both cities.
"Liverpool and Glasgow have the same sense of humour. They also have much in common. Both have two big football clubs and a great work ethic, from places such as the docks and industrial premises."
The sporting legend revealed his pride in the achievements of the Marina Dalglish Appeal, founded in 2004 after his wife successfully beat breast cancer.
So far, a seven-figure sum has gone towards many deserving causes, such as Aintree University Hospital in Liverpool and the Kilbryde Hospice in East Kilbride, Lanarkshire.
Dalglish said: "I'm a believer that, in times of adversity, something positive comes out of it.
"It might be the Dalglish family name that's on it, but the success of the charity and the funds raised are all down to the generosity of the people who donate. It's been nice to see people benefiting from it.
"I don't want to get too political, but we have really helped the NHS to buy equipment and improve infrastructure.
"Our Government is very lucky to have such generous people all over the UK, willing to dig deep."
On the footballing front, Kenny is looking forward to casting his eye over the game and offering his verdict on the big topics.
He said: "I will share my opinion with the readers and my opinions will always be sensible and respectful to others.
"I will offer a sense of perspective, balance and common sense. I will also share some of my memories with my career as a footballer and manager.
"It is good to be able to do it in this way as football has changed in terms of communication between players, managers and the
public.
"It used to be you'd go out for a beer and have a conversation about football. Nowadays, there is a trust issue.
"Players and managers are concerned that photos will be posted and that their comments may be blown out of all proportion if they engage with supporters in a public place.
"Unfortunately, some people have an ulterior motive and it's sad, really. Footballers are restricted and that is unfortunate for a whole load of reasons.
"I know many of them would be happy to socialise but there is a risk it can lead to something unsavoury.
"However, football will always be a great game that can help bring everyone together. It's given me a wonderful life, with some great memories.
"I look forward to sharing them with you in the period ahead."
Don't miss Kenny's first column in next week's Post Match
---
READ MORE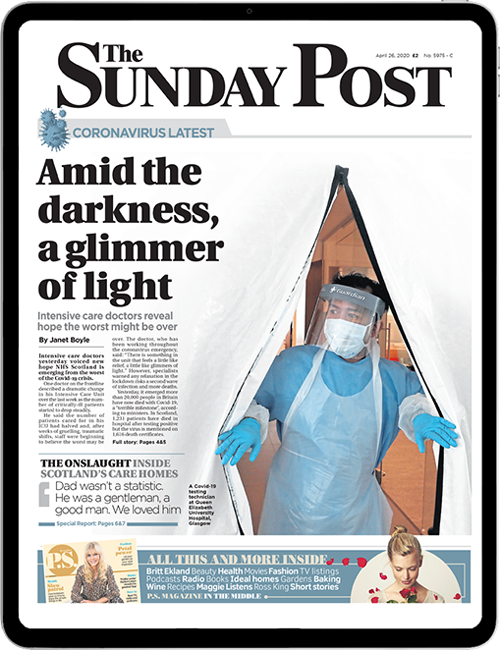 Enjoy the convenience of having The Sunday Post delivered as a digital ePaper straight to your smartphone, tablet or computer.
Subscribe for only £5.49 a month and enjoy all the benefits of the printed paper as a digital replica.
Subscribe