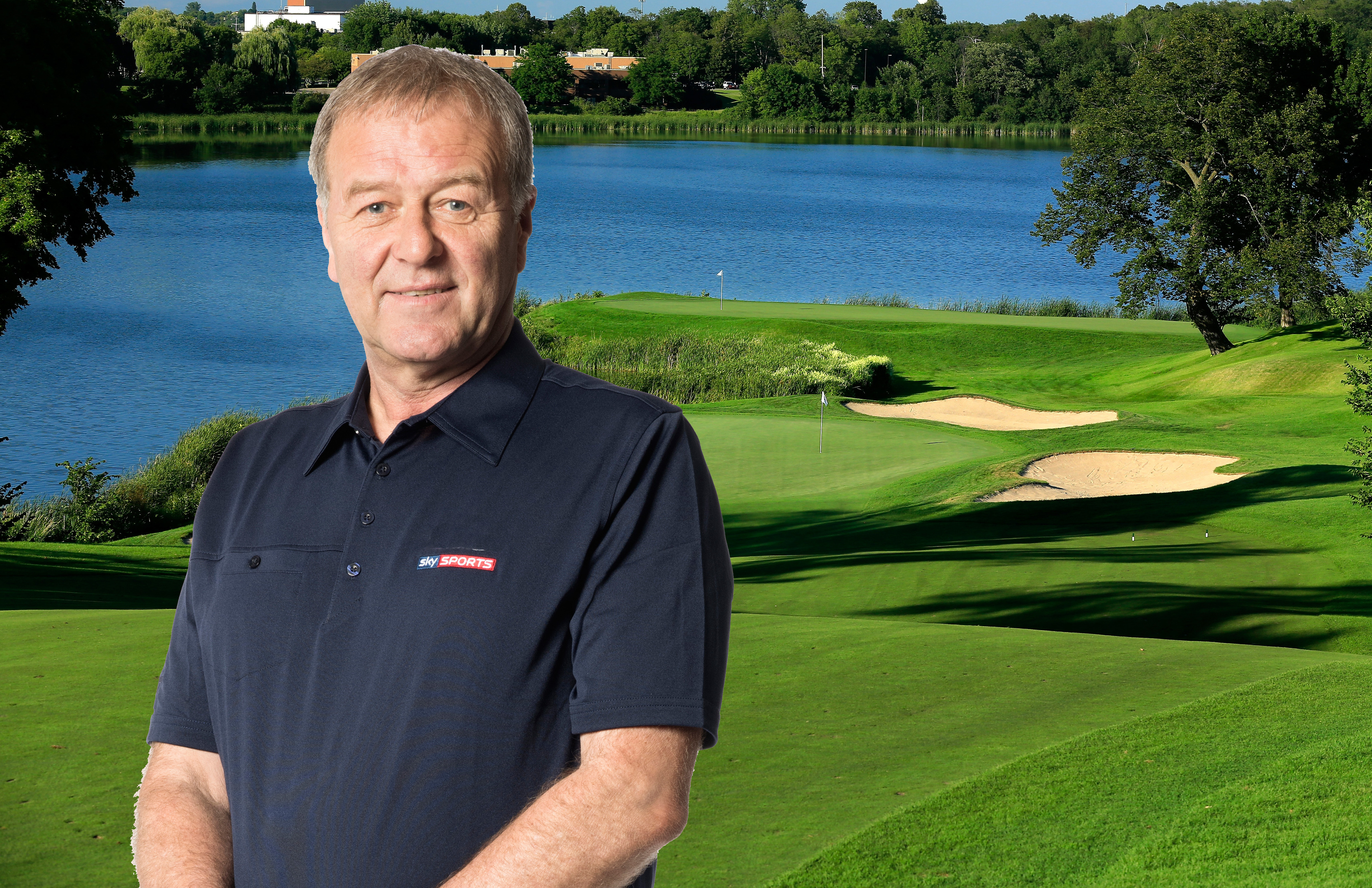 THE Ryder Cup is the greatest show in golf.
For three days every two years, the 24 best players from Europe and United States go head-to-head in the game's most-gripping event.
Not a single pound, dollar or euro is at stake. It's absolute glory for the winners, crushing disappointment for the losers.
This year's match takes place at Hazeltine in Minnesota with Europe aiming for an unprecedented fourth win on the trot.
It all begins on Friday and the advice for any sports fan is simple. Clear your diary, plonk yourself in front of the television, and let the action unfold.
The man coming into everyone's living rooms will be Ewen Murray, the Scot who has been the voice of golf for Sky Sports for over 20 years.
He has been privileged to cover the very best events, including all four Majors this year for the first time. But nothing beats the electricity of the Ryder Cup.
"The Ryder Cup is the New York City of golf – it's the tournament that never sleeps," Ewen enthuses.
"It's all crammed into three days. No one stops talking about it. You don't have much sleep and even then, you are almost thinking about it in your sleep.
"Majors build up to a crescendo on the Sunday afternoon. The Ryder Cup reaches its crescendo when the first ball is struck on Friday morning and remains like that until the match is decided.
"You turn up very early in the morning and expect to only hear the birds in the trees, but the noise from the spectators at the first tee is incredible.
"We're on air from 6.30am and finish about 9pm, so the days are very long. But you never get tired because the adrenaline keeps you going. You are only tired once the event finishes.
"Even when you're not in the commentary box, you need to sit and watch what happens because things can change so quickly.
"The interest in the Ryder Cup now around the world is huge. It captures the imagination of everyone who plays golf.
"I remember in 1995, it was Sky, the host US broadcaster and that was about it. Now there are crews from all around the world because everyone wants to see it.
"Back in '95 at Oak Hill, the American Football season had started so NBC went off air on the Saturday afternoon.
"We asked to do live coverage and were the only broadcasters of that dramatic afternoon which ended with Corey Pavin chipping in on the final hole to put America 9-7 ahead.
"But Europe came back to win on the final day. That Sunday remains my favourite memory because the team contained people I had played with in my own career and classed as friends."
Murray has also been a long-term friend and confidant of this year's European captain, Darren Clarke.
He has seen how vigorously the Northern Irishman has prepared for the three days of action and the only advice he can offer is to make sure Clarke is true to himself.
"Paul McGinley is a very hard act to follow," Ewen reasons. "But Darren has put his heart and soul into this for the last nine months.
"He couldn't have done any more and he will have gone over everything in his mind so many times.
"Darren will have looked at all the captains he played under, but he will be his own man. He has to be to stamp his own authority on the team.
"He knows his players well and he's played golf with all of them this year.
"But it gets to Friday morning and then it's a case of who's up for it and who's ready for the pressure of the Ryder Cup?"
As for the match itself, Murray, who is commentating on his 11th Ryder Cup for Sky and 13th overall, eagerly anticipates another classic.
"The American team looks strong on paper, but we say that every time," he assesses.
"But I don't think there is much between the teams and I don't have a problem with Europe's six rookies.
"It's a young team, but young golfers now make a good living, so they only think of winning, and that breeds confidence.
"On top of that, Europe's big six have all played in winning teams.
"The first session on Friday morning is vital, though. If Europe gets through unscathed and has a one-point lead, they will be hard to catch.
"On the other hand, if you fall 3-1 behind or worse in America, then it can feel like a long way back.
"I'm expecting a very close match and I'd be surprised if there were more than one or two points in it.
"I just hope it comes down to the last two or three singles matches on the Sunday – and then may the best team win."
---
READ MORE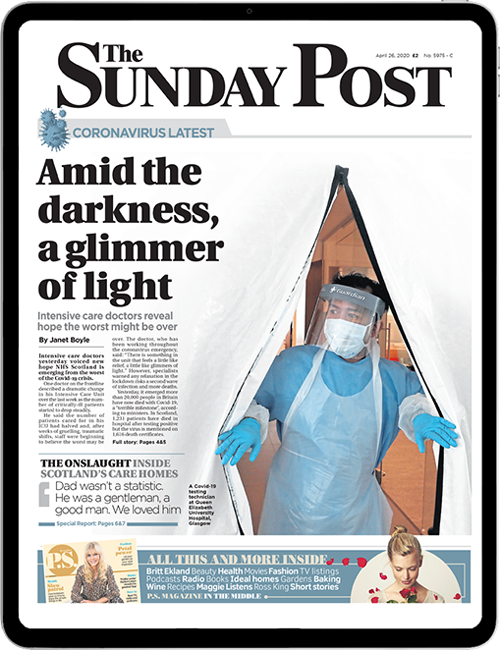 Enjoy the convenience of having The Sunday Post delivered as a digital ePaper straight to your smartphone, tablet or computer.
Subscribe for only £5.49 a month and enjoy all the benefits of the printed paper as a digital replica.
Subscribe