Selection controversies and last-gasp agonies may have highlighted his tumultuous 20-year reign as GB Taekwondo chief, but Gary Hall maintains he has lost none of his hunger for success as he braces for arguably his sport's toughest decision yet.
Hall, who will lead the team into his sixth Games in Paris next year, is by far the longest-serving performance director in British Olympic sport, overseeing the programme's rise from humble origins prior to Athens in 2004 to become one of the nation's most successful, yielding nine medals, including two golds.
Yet Hall's highest-profile saga involved the build-up to the 2012 London Olympics, when the selection panel's decision to select Lutalo Muhammad in the men's 80kg category, over the then world number one Aaron Cook, led to acrimony and a painful appeals process that Hall believes cost Muhammad his opportunity to claim Olympic gold.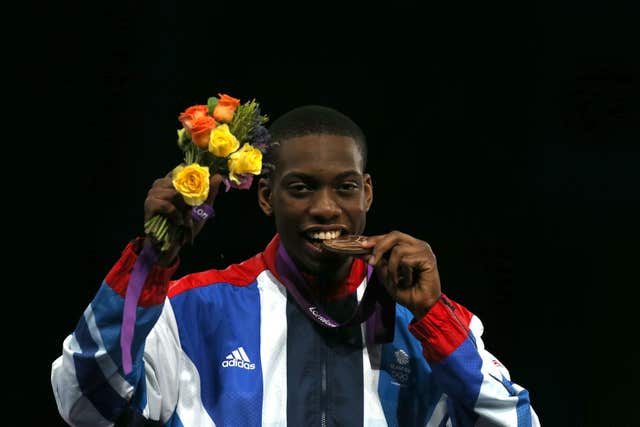 By a remarkable twist of fate, Cook's wife Bianca Cook, who has won three world titles under her maiden name of Walkden and is desperate to crown her career with an Olympic title, is currently engaged in a battle with two-time world medallist Rebecca McGowan for the sole women's 67+kg berth.
For Hall, however, the potential repercussions of any decision are the inevitable consequence of creating a competitive world-class programme.
"We don't have emotional factors that we consider," Hall told the PA news agency. "The athlete knows well in advance what they must do to be the best person to be selected. Our job is very clear, to select the best team to win the best set of medals at any event.
"It is difficult, because it is a four-year journey and there are going to be winners and losers in that race. But we have learned a lot since 2012, when we were relatively new as an Olympic sport, and our selection policies have moved on to become very solid and legally sound.
"There is a real empathetic thread, because athletes have worked hard to be in the running for selection, and we try to manage people's ups and downs, and work with them whether they get selected or not. Does that mean there aren't going to be winners and losers? No, it doesn't."
Muhammad, whose Olympic career ended in an agonising last-second defeat to Cheick Sallah Cisse in the men's 80kg final in Rio, won a bronze medal in London but Hall believes the sapping appeals process – and subsequent pressure to live up to his doubly rubber-stamped selection – cost him gold.
"I think both Lutalo and Aaron lost out from a personal perspective," added Hall. "Lutalo wasn't at his best in the Games, but once the pressure was off and he wasn't going to win gold or silver, you saw his quality come out to win that bronze medal.
"It did raise the profile of the sport and they always say that there is no such thing as bad news provided you use the opportunity that you are given. But we'd prefer that winning gold medals became the story, rather than a selection case."
Hall, a former national champion, has no plans to go anywhere and while his thoughts are already straying towards Los Angeles in 2028, he admits his real passion is in helping his sport realise a professional potential which he believes has only grown in relation the burgeoning success of mixed martial arts.
"The next few years should be all about winning in Paris and LA but we need to stimulate growth, and from that success, and that has become my new get-out-of-bed goal," added Hall.
"I think there's so much opportunity when you see the growth of mixed martial arts and combat sports in general. I think that potential is untapped, and there is no reason why a sport like taekwondo has to remain in this minority league.
"We can do so much more on the back of the success of these high-profile athletes. Why can't we have a UFC-style fight night series? There's a thirst there, and a market there, and we've just got to work out how to market it better. The potential for this sport remains untapped."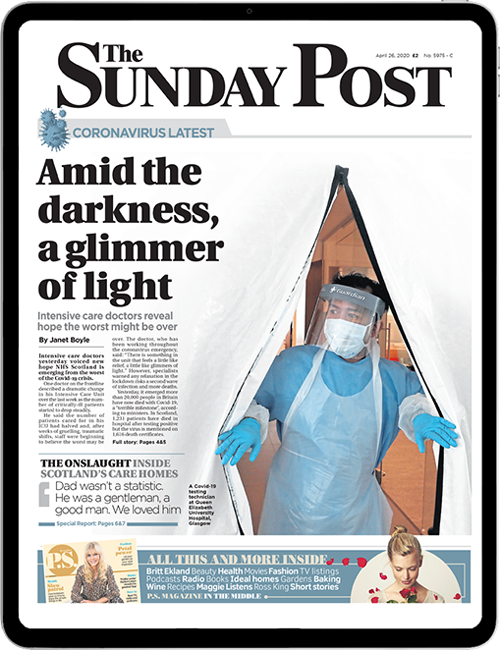 Enjoy the convenience of having The Sunday Post delivered as a digital ePaper straight to your smartphone, tablet or computer.
Subscribe for only £5.49 a month and enjoy all the benefits of the printed paper as a digital replica.
Subscribe