Mikel Arteta insists he would never try to "copy and paste" Pep Guardiola's approach to management as the Arsenal boss finally steps out of the shadow of his mentor.
The 40-year-old has taken the Gunners five points clear at the top of the Premier League, with Guardiola's Manchester City, who have played a game more, their nearest challengers.
The two old friends meet on Friday as City host Arsenal in the FA Cup fourth round as their title tussle takes a back seat for the weekend.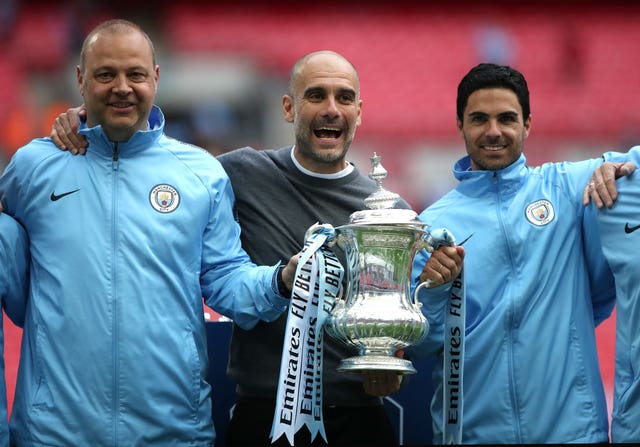 Arteta worked under Guardiola in his first job as a coach, helping City to win two Premier League trophies before returning to Arsenal as Unai Emery's replacement in December 2019.
The pair had known each other long before then, Arteta having progressed through the youth ranks at Barcelona a decade after Guardiola.
He is now aiming to following in Guardiola's footsteps once again but is determined to do it in his own way.
"I had this when I was a player as well," Arteta, speaking at his pre-match press conference ahead of the FA Cup clash, replied when asked if people assumed he would look to replicate Guardiola's tactical approach after arriving at Arsenal.
"We grew up in the same position. I cannot control that. I have never tried to copy and paste anything.
"This club deserves much better than that, and it would not work that way. Every character and person dictates how the manager is, and how the team is. And we are very different.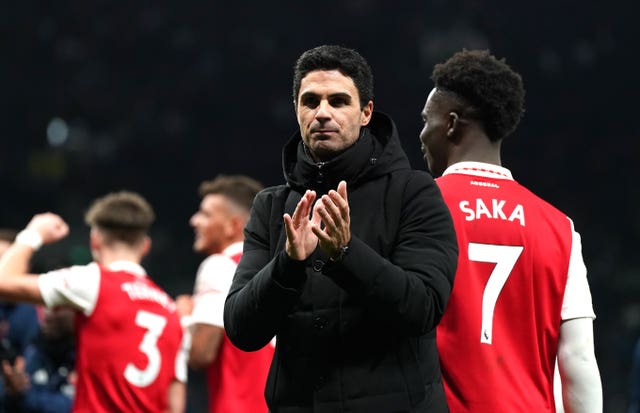 "We are really different as people and we are very different as managers. That is why we understand each other so well and have the relationship that we have. That is probably for someone else to respond."
Comparisons with Guardiola would have initially been seen as flattering and even now, Arteta is happy to have them even when it was put to the former Everton and Rangers midfielder that he has stepped out of his friend's shadow.
"I feel gratitude," he said.
"First of all because he inspired me as a player and he inspired me and gave me the opportunity as a coach. That's it.
"For what people think of me, I accept it. Because I probably wouldn't have had the career I had as a player, the understanding of the game or the purpose I had as a player if he hadn't been in that time at Barcelona.
"I wouldn't be sitting here and having that willingness and love for coaching if he hadn't trusted in my love and given me the opportunity.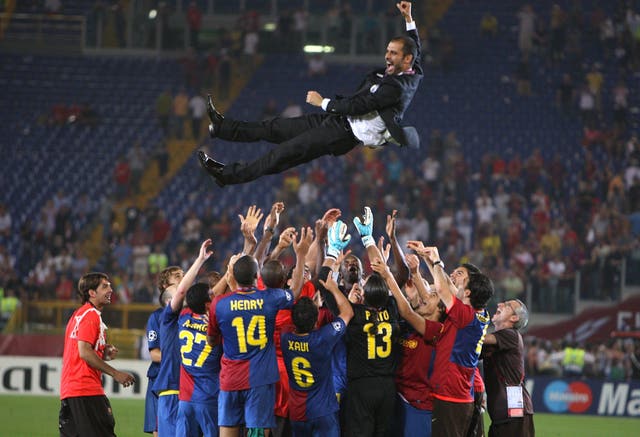 "I was looking at him and just wanted to achieve what he was doing. I loved the way he played and the way he was transmitting on the pitch and understanding what was happening. He was an inspiration since I was 18-years-old.
"I think the influence that Pep had in football in the last 20 years is just incredibly powerful, he changed the game like Johan (Cruyff) did in the past, he did it like other managers have that will go (down) in history."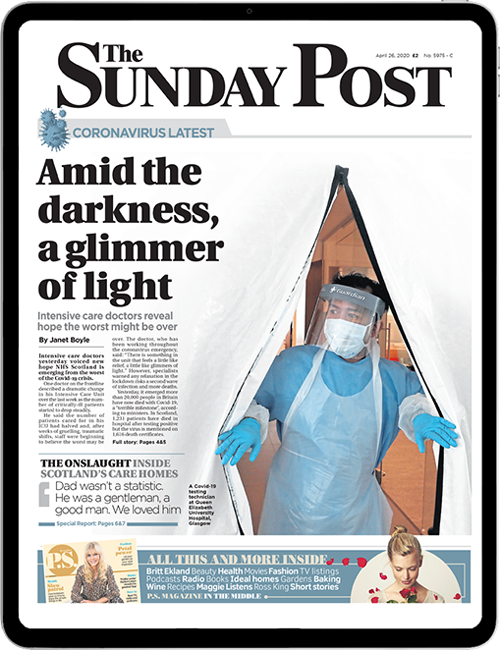 Enjoy the convenience of having The Sunday Post delivered as a digital ePaper straight to your smartphone, tablet or computer.
Subscribe for only £5.49 a month and enjoy all the benefits of the printed paper as a digital replica.
Subscribe