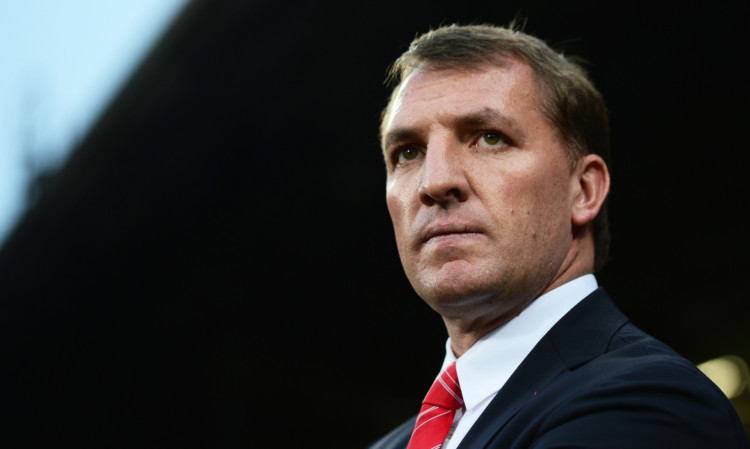 IN the excellent 2012 fly-on-the-wall TV documentary series Being Liverpool, there is a segment focussing on Brendan Rodgers which lingers in the memory.
It showed the Northern Irishman, then the newly-appointed Reds boss, off duty in his sumptuous home.
He is friendly and accommodating, yet his discomfort as he led the camera crew down through the swimming pool level to a private cinema, filled with family and friends, was clear to see.
This, he understood, was not how the thousands of football fans who would comprise the audience, lived their own lives.
The demands of his job, he explained to the camera in mitigation, meant he had little opportunity to enjoy his palatial surroundings.
Four years on, it is to be hoped he is more at ease with conspicuous wealth. In his new role as Celtic manager, he is going to have to be.
In choosing to appoint the 43-year-old on a contract worth £2.25 million a year, the Scottish champions have not so much flexed their financial muscles as burst out of self-imposed constraints.
In the environment he will be entering, their new manager is going to stand out like a newly-minted lottery winner in a working man's club.
Rodgers will be the best-paid manager in Celtic's history and the £15 million war chest which will made available to him is on a different level of funding afforded any of his predecessors, bar Martin O'Neill.
O'Neill, it was, who famously asked for five years money at once on his appointment in 2000. Then, on receiving it, he spent the cash on the £6 million signings of Chris Sutton and Neil Lennon.
It says it all about the impact subsequently made by the pair – key figures in the Treble win in his first season and the historic run to Seville and the 2003 UEFA Cup Final – that they still play their part in the football soap opera that is modern-day life at the Hoops.
Lennon, who managed Celtic to three successive titles and to a memorable Champions League victory over Barcelona, was prominent in the list of contenders to replace Ronny Deila, the Norwegian who was well intentioned but came up short due to European failures.
His former team-mate Sutton, having had a go at management himself and given it up, meanwhile passes acerbic judgement from the sidelines in his role as a multi-media pundit.
Always opinionated, he had read the recent comments of chief executive Peter Lawwell of the need for fans to be 'realistic' as groundwork for a low-profile – for which read cheaper – appointment was being made.
Think Lennon, Malky Mackay or Steve Clarke.
It was significant then, despite being proved to be wrong, Sutton was one of the first to praise the appointment, describing it as a "coup" by owner Dermot Desmond and his Board.
Yet for all the enthusiasm of onlookers and supporters both, the question of why Rodgers, a man who could reasonably expect to get another chance in the super-wealthy English Premier League, has chosen to move to Scotland?
Why would a man who spent £299 million at Liverpool over seven transfer windows commit himself to operating in a pay structure where he will be able to offer signing targets less than half the weekly wage they would be accustomed to receiving south of the border?
There is, of course, the lure of the Champions League, plus the chance to go head-to-head with his former Watford colleague Mark Warburton when Old Firm hostilities are renewed after a four-year break.
And the appeal of capturing the hearts and minds of a potential 60,000-strong support should not be underestimated.
"I will do all I can to bring supporters exciting, entertaining and winning football," the Northern Irishman has pledged.
Succeed and he will make himself a hero and give himself the opportunity to one day return to the very pinnacle of club management.
Fail and he is liable to get a longer opportunity to enjoy the trappings of a career that rewards its stars beyond the dreams of the common man.
---
READ MORE
Efe Ambrose wanted by Fenerbahce as Brendan Rodgers set for Celtic clear-out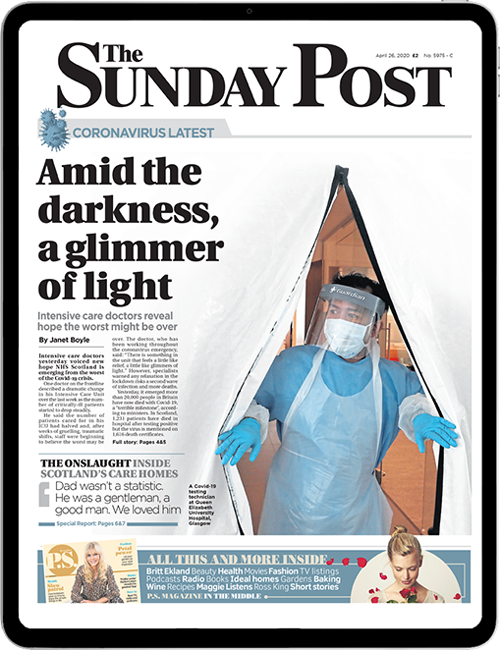 Enjoy the convenience of having The Sunday Post delivered as a digital ePaper straight to your smartphone, tablet or computer.
Subscribe for only £5.49 a month and enjoy all the benefits of the printed paper as a digital replica.
Subscribe