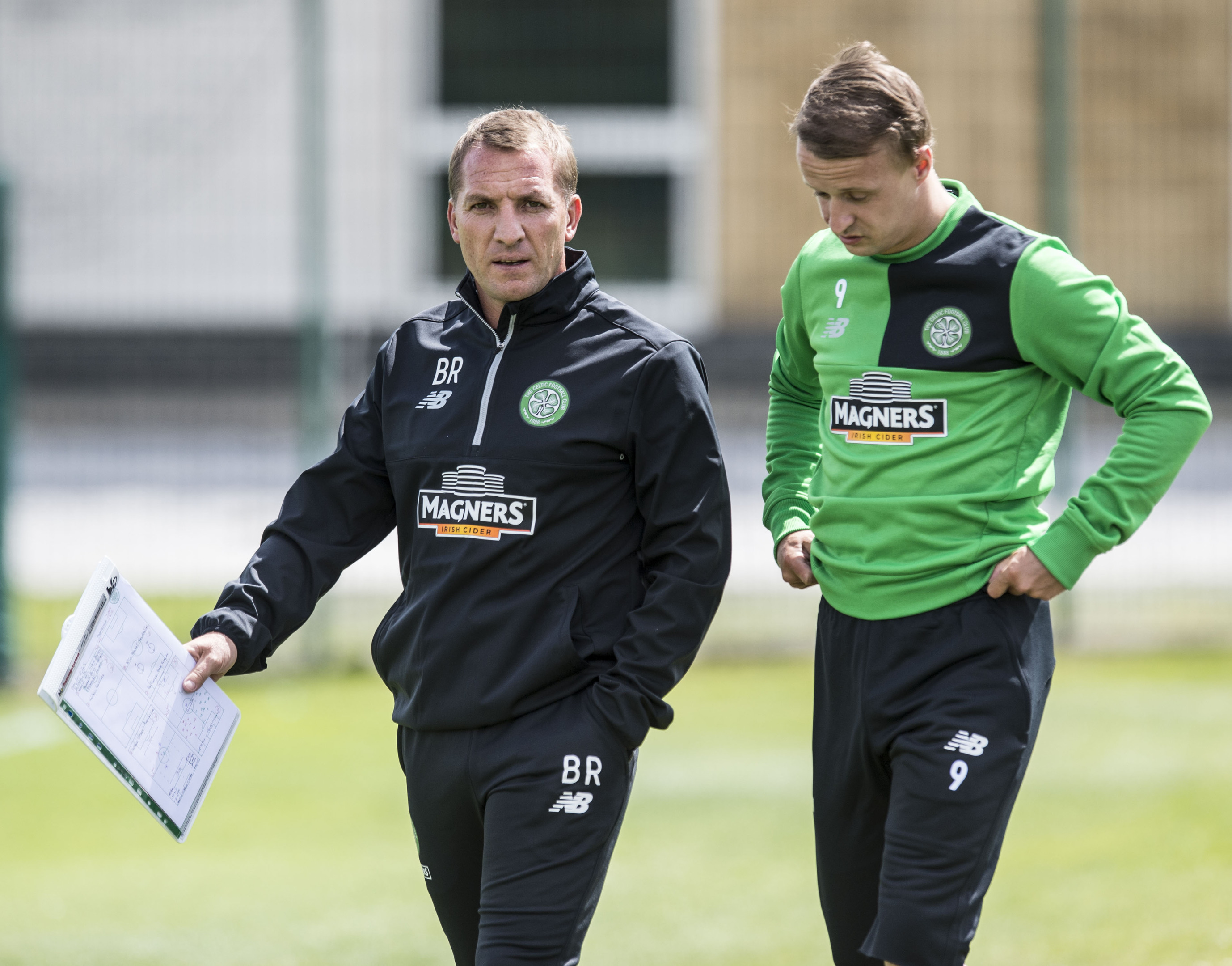 BRENDAN RODGERS will lead his Celtic squad to Slovenia tomorrow, warning his players to expect an intense experience as the build-up to the Champions League qualifiers steps up.
The new Hoops boss was charm itself at the 2016/17 league season preview event organised by the SPFL and sponsors Ladbrokes, laughing and joking along with Rangers counterpart Mark Warburton.
Yet, as appropriate a setting the Kelpies may have been to publicise what some already predict will be a two-horse title race between the Glasgow rivals, it is the trip to the continent that is more in tune with what is currently occupying the mind of the former Liverpool manager.
His first competitive fixture in charge of the reigning Premiership champions will be away to either Estonian side Flora Tallinn or Lincoln from Gibraltar on July 12 or 13 with the return the following midweek.
As predecessor Ronny Deila discovered, as happy as the directors and fans on their terraces are to cheer domestic triumphs, success in Europe is a modern-day prerequisite for any Celtic manager.
At least for anyone who wishes to stay in his job for any length of time.
Such problems are in the future, should they arise at all, for Rodgers. For the present, he is 100% focused on working his magic on a bloated squad that came up short against Malmo, Molde and Ajax last season.
"It is early yet. But I am doing my assessing and, so far, what I've seen has been very positive," said the Northern Irishman.
"The attitude of the players has been very, very good, which is always refreshing. We have taken a great first step and now we go to Slovenia for what should be a very valuable couple of weeks for us.
"When you're away on trips like these, you get to know the players better, you understand more about them, you talk to individuals more. There we will start to form that special togetherness as a group that you need, because you can't do anything without that.
"You can have the best team but if you don't have that spirit and togetherness, you won't succeed.
"It also gives me a chance to assess how the fitness is coming along, and time to work out what the most-stable system and shape is going to be for us.
"I like my teams to be flexible tactically. But that's going to take time.
"Physically, we'll work on the fitness. Tactically, we'll give them a better idea of the game and socially, it's a chance for us to be together and get closer.
"It will be good but at the same time it will also be intense."
Not least because of Rodgers' stated intention to quickly whittle his large squad into a tight training group.
Seventeen midfielders competing for five places in the side is not a situation that will be allowed to continue.
"The need to reduce numbers is something I am very much aware of and will work very hard to achieve," said Rodgers.
"I had this situation when I went into Liverpool. I know you can't click your fingers and make it happen straight away.
"However, in order for us to work with quality in the squad, the training group will be a small one.
"I will tell them you don't have to be a name to play for me. In the first quarter of last season no one would have heard of Kieran Tierney, for example. But by the end of the season they certainly had."
It is a situation which should guarantee intense training sessions under the blazing Slovenian sun as players scrap it out to see who makes the cut, with the chance to work with Rodgers persuading even those players whose future is uncertain to at least have a go at winning over the new man.
Chief among them is Scotland internationalist James Forrest, whose contract is up in the winter.
"James is one I am looking forward to analysing," said the Celtic manager.
"He has obviously had a run of injuries and maybe some that have held him back. But he is a big talent.
"Over the past couple of years, he has dipped from where he was at. But, hopefully, over the next six months he can get back on track and see Celtic as the club for him.
"From the few days I have worked with him, he looks fit and fresh and hopefully the way I work will suit his aggressive style.
"You have to be able to defend but you also have to be able to attack and he has got great attacking ability. So let's hope he can stay clear of injury and recapture his best form.
"Like with every player, though, we want people to want to play with Celtic, who want to be here.
"If they don't want to be at the club, that's absolutely fine.
"It's a huge club, one of the biggest in the world, playing in a great league, and the chance to come and play every other week at Celtic Park is a wonderful opportunity for any player."
Opportunity knocks – but for only so many.
---
READ MORE
Celtic starlet Kieran Tierney signs new five-year contract
Champions League & Europa League draws: Who Celtic, Aberdeen, Hearts and Hibs will face in qualifiers