Marco Silva does not expect Aleksandar Mitrovic to receive a long ban after the striker tried to grab referee Chris Kavanagh during five minutes of madness which cost Fulham their chance of reaching the FA Cup semi-finals.
Fulham were leading Manchester United 1-0 in the last eight at Old Trafford with a little over 20 minutes to go when Willian blocked a goalbound Jadon Sancho shot on the line with his arm.
Kavanagh initially signalled for a corner but was sent by VAR Neil Swarbrick to the screen, where he dismissed a protesting Silva.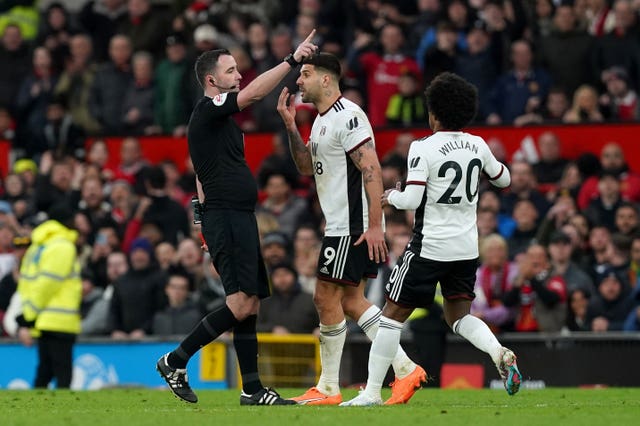 After the inevitable penalty decision and a red card for Willian, Fulham's goalscorer Mitrovic raged at Kavanagh and tried to pull him back by the arm – with only 40 seconds separating the three dismissals.
United punished Fulham's meltdown as Bruno Fernandes scored from the penalty spot two minutes before Marcel Sabitzer's first United goal completed the turnaround, with Fernandes rounding off a 3-1 win in stoppage time.
Fulham's loss of discipline could now hurt their push to reach Europe via the Premier League with suspensions sure to follow, but Silva does not expect anything out of the ordinary for Mitrovic despite the images of him grabbing Kavanagh, a referee with whom Fulham already have gripes this season.
Paolo Di Canio got an 11-game ban for pushing Paul Alcock to the ground in 1998, but Mitrovic's grab was far less dramatic.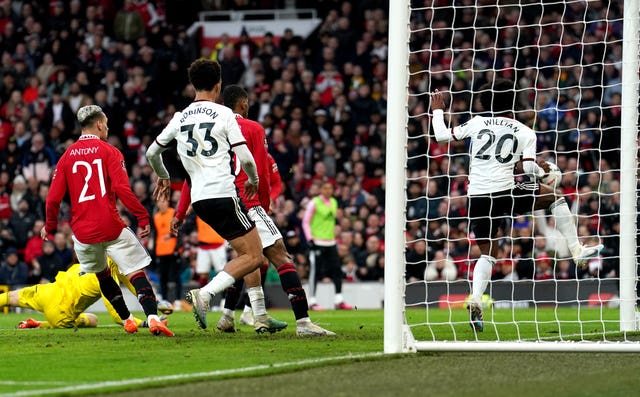 "I don't think so," Silva said of a potential long ban. "I saw the image of course and I already spoke with Mitro. It is a moment for him to control the emotions.
"Of course he pushed the referee but I didn't see that being so bad as you are saying, so I hope the people who are going to decide, decide with the fairness the moment deserves."
Silva's ability to dole out any lectures on discipline were limited given he was the first to see red, a fact for which he apologised in the dressing room, but he continued to complain about Kavanagh after the match.
At Old Trafford, Fulham had wanted two first-half penalties, both involving Mitrovic, who felt he was shoved by Luke Shaw early on before tangling with Lisandro Martinez soon after.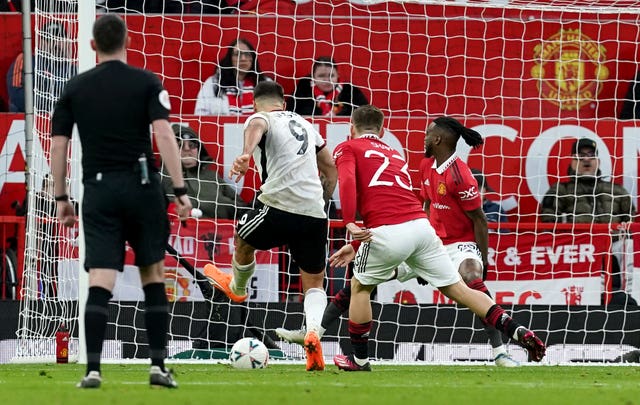 But the complaints go back further, to the 3-1 loss at West Ham in October when Fulham felt two of the Hammers goals involved handballs, and to Fulham's 2-0 FA Cup win over Leeds last month when Kavanagh ruled out a Fulham goal for a soft foul.
Silva added: "Our story with Chris Kavanagh this season has been really tough as a football club. Before the match we didn't mention anything to the players, it's the quarter-finals of the FA Cup, let's go to do our best to play the semi-finals of the FA Cup.
"That was our goal and I think we showed that in 75 minutes, but they know as well he was the referee for that game at West Ham when we lost with two clear handball goals, it was Chris Kavanagh in that moment. This afternoon everyone saw what happened…
"Of course in all moments we should control the emotions but we are human beings."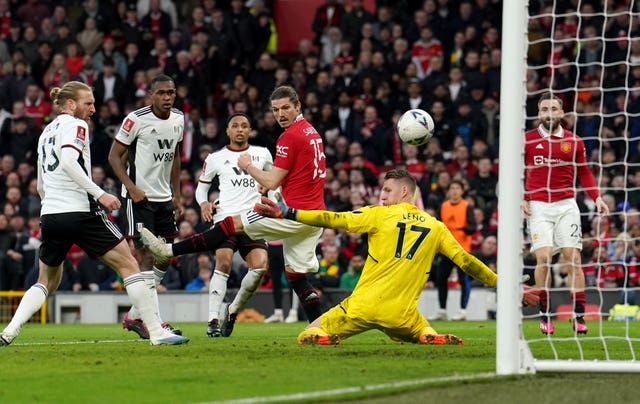 While Fulham count the cost, United will face Brighton at Wembley with hopes of lifting the FA Cup for a 13th time and add it to the League Cup won last month.
United were second best on the balance of play before the penalty incident, and while Erik ten Hag was happy with the result he knows his side can play better.
"I am happy and pleased with the performance but I see a lot of room for improvement," he said. "On the ball today was an example, we have to show more composure, recognise where the overload is, use that overload.
"In attacking transitions today was some good examples we can definitely do better."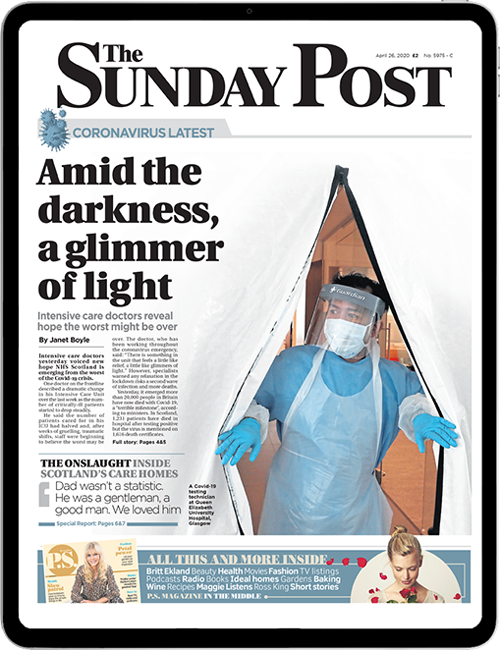 Enjoy the convenience of having The Sunday Post delivered as a digital ePaper straight to your smartphone, tablet or computer.
Subscribe for only £5.49 a month and enjoy all the benefits of the printed paper as a digital replica.
Subscribe