Kalvin Phillips will make a rare start for Manchester City in their Carabao Cup clash against Newcastle, with Pep Guardiola admitting he is concerned about sustaining more injuries.
Jack Grealish and Mateo Kovacic are available but City are without John Stones, Bernardo Silva and Kevin De Bruyne, while Rodri is suspended for three games following his sending off against Nottingham Forest.
Wednesday's trip to St James' Park is the first of four successive away matches in less than two weeks, with City also visiting Wolves, Leipzig and Arsenal.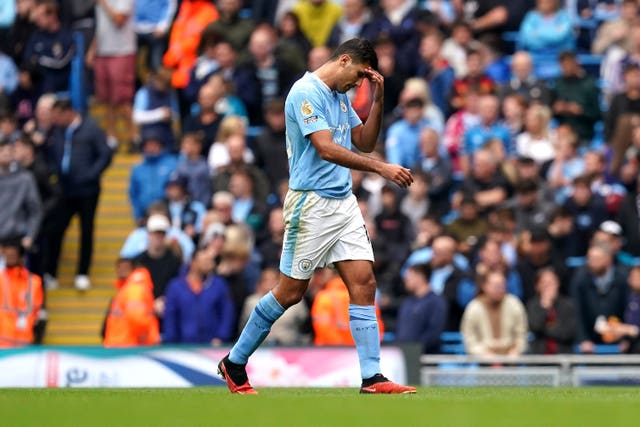 Guardiola said: "We used it, when we won a few times this competition, at the beginning of the season there are four, five, six players that maybe don't play regularly and it's perfect because it's better than training sessions to play a game.
"But everyone was fit and we made a strong side. But now is an exceptional situation.
"We have a lot of players injured and a lot of players with a lot of minutes – with national team, with the team – and they have to rest because tomorrow is important but Wolves, Leipzig and Arsenal are much more important.
"The guys who didn't play much are going to play and see what happens with the rest to try to make a good starting XI and travel there to win the game.
"There's no doubt about that but I have to take a consideration that a lot of effort we have in this period, with many players, a lot of minutes, and we have to avoid for them to get injured again otherwise we'll be in trouble."
It will be only a fifth start for Phillips since his move from Leeds last summer, although he did play nearly all of the second half against Forest on Saturday following Rodri's red card.
Guardiola said his side are only able to train for five to 10 minutes because of the need for recovery.
"We are used to it," he said. "Previous seasons were the same. Yes you have maybe two or three more games for the (Club) World Cup but the rest is the same.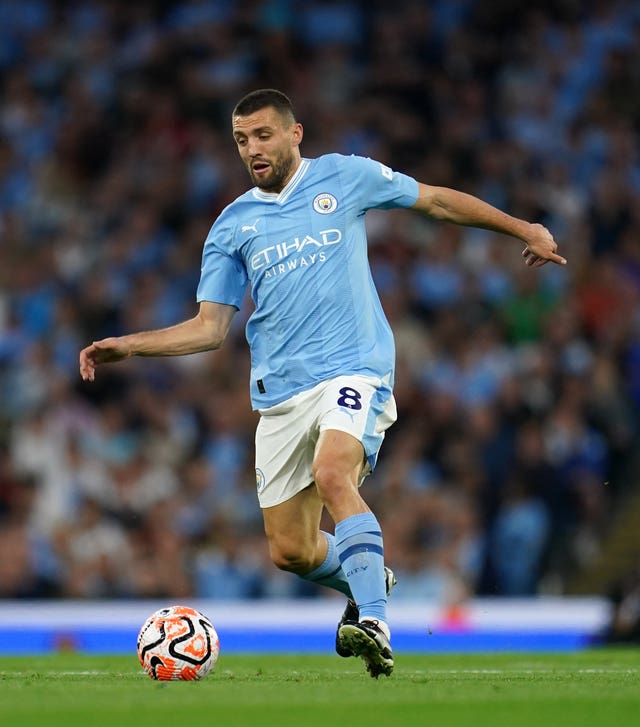 "The problem is a lack of rest, mentally especially. The seasons come with two or three weeks off, and this is nothing. In the future, with the Champions League longer and more teams, that is what it is. I complain a little bit on my side here and then after that forget it and go to the competitions."
City won the Carabao Cup for four straight years from 2018 to 2021 but last season it proved their only disappointment, with Guardiola's side suffering a shock defeat against Southampton in the quarter-finals.
Phil Foden has already talked about going for the quadruple as the only way to top last year, but Guardiola said with a smile: "Phil is so young, you understand with time.
"It's nice to have that ambition but, as I said to the players, the ambition is the next game. Maybe in April, May, if you are still in all competitions you can start to think about it but, right now in the end of September, to think about the title is a big mistake.
"But if he believes that I will not be the guy to let him think the opposite."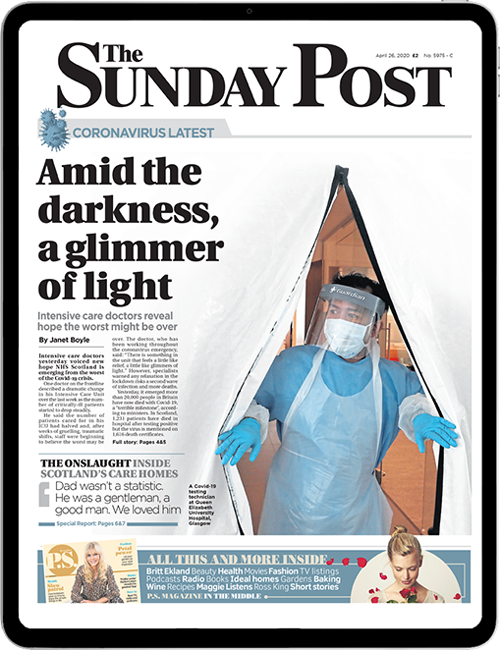 Enjoy the convenience of having The Sunday Post delivered as a digital ePaper straight to your smartphone, tablet or computer.
Subscribe for only £5.49 a month and enjoy all the benefits of the printed paper as a digital replica.
Subscribe