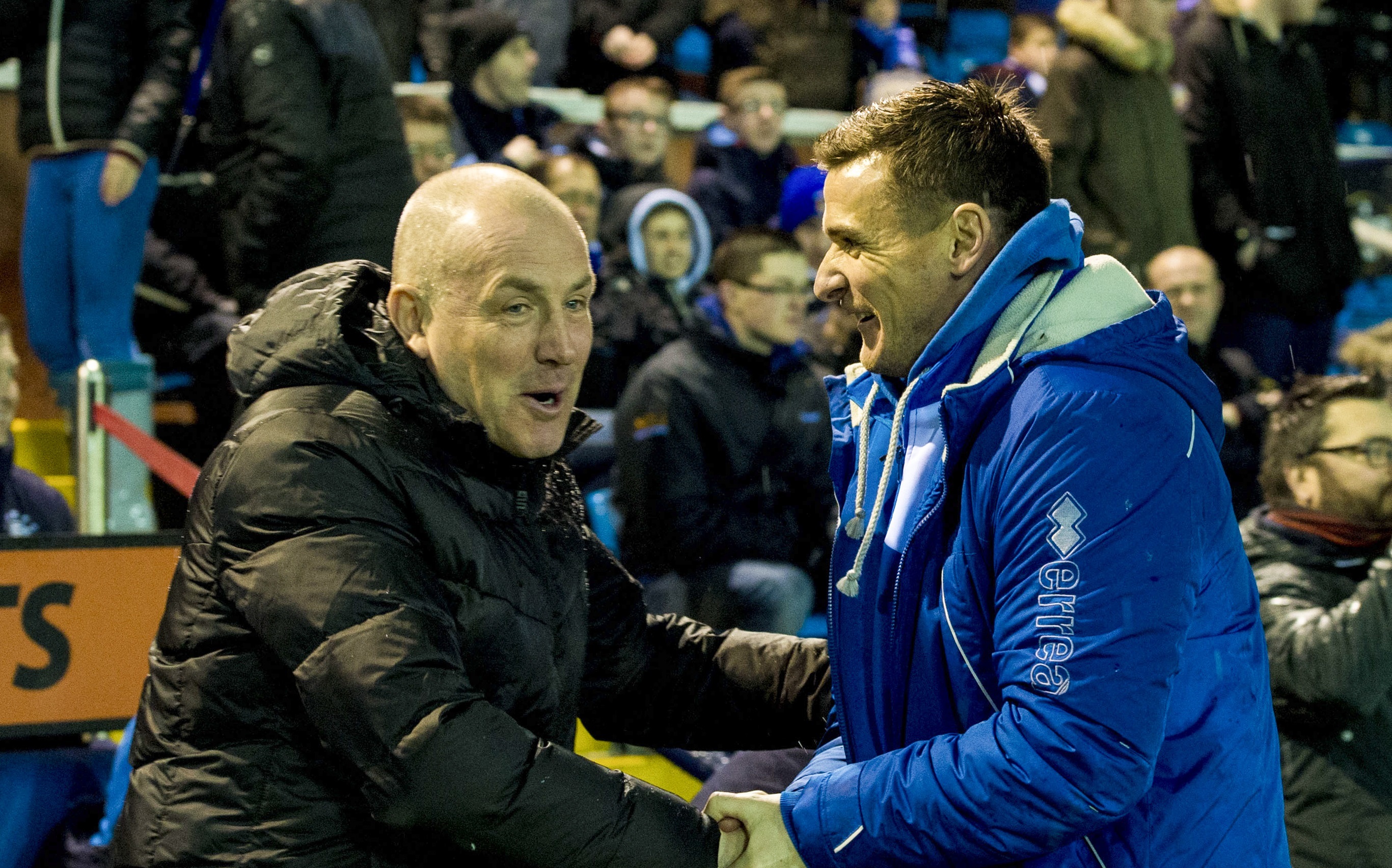 Some 1,363 days had elapsed since 25 of their fellow Scottish League clubs decided the Light Blues should start season 2012/13 in the Third Division.
The Ibrox giants' first game in the lower echelons was a Ramsdens Cup tie away to Brechin City.
Lee McCulloch played that day at Glebe Park, scored the winning goal and would go on to captain his boyhood team through the darkest days in the club's history.
Now they have finally emerged from the wilderness, McCulloch is very proud to have played his part in getting Rangers back to where he believes they belong.
Manager Mark Warburton and his new-look squad were lauded by a packed Ibrox in midweek, but 'Big Jig' is keen to pay tribute to some of the club's unsung heroes.
"It's been an emotional period for so many people for many different reasons," reflected McCulloch in an exclusive interview with the Sunday Post.
"It's been a long road, and I know from my experiences of being at Rangers for most of that period that it sometimes dragged in.
"At times it was very difficult and very frustrating. It sometimes felt like we were taking one step forward and three steps back.
"But in the dressing-room we all had to dig deep and show resolve. We couldn't give in.
"The problems have been well documented over the past four years, and there is little point in dragging up the past too much. But the club was put in a terrible situation.
"I can recall during the really tough times off the park how it affected people such as Jimmy Bell.
"He has been the kit-man at Ibrox since Graeme Souness was manager. You could see in his face how much the whole situation was hurting him.
"He is much more around the club than just the kit-man, so I'm delighted for him that Rangers are back in the top league.
"The same goes for guys at the club like big Davie Lavery, the masseur. He plays a vital role and I know the club means everything to him.
"Davie and Jimmy, and so many others, are unsung heroes in the whole process of the past few years.
"Then there's some of my former team-mates.
"Davie Weir, I'm sure, has been a great No.2 to Mark Warburton. He's a Rangers man through and through, and nobody will be as pleased as him.
"And credit to Lee Wallace, who took the captain's armband after me. He sacrificed quite a bit to stay with the club in the lower leagues when others chose to move on.
"He's still only 28 himself, but Mark Warburton would have been relying on him to help the younger lads, and the new players, to settle in and cope with the demands of playing for a club the size of Rangers.
"Then, of course, there are the Rangers fans. They have given the players and the club incredible backing. To have had more than 40,000 inside Ibrox for just about every home game in the past four years is really unbelievable.
"My family, dad and brothers are all Rangers supporters, and I'm delighted for them. I'll also remind my two sons, Callum and Jack, about the past few years. They know their dad was involved.
"I'm very proud, even of the very small part I have played in it all, and I'm delighted Rangers are back in the top league of Scottish football. It's where the club deserves to be.
"Now, it's all about looking forward and seeing what the club can do in the top league. They have the infrastructure to do well, but there will need to be a degree of patience and understanding shown.
"Remember, nobody has a magic wand, and the Premiership is a tough division."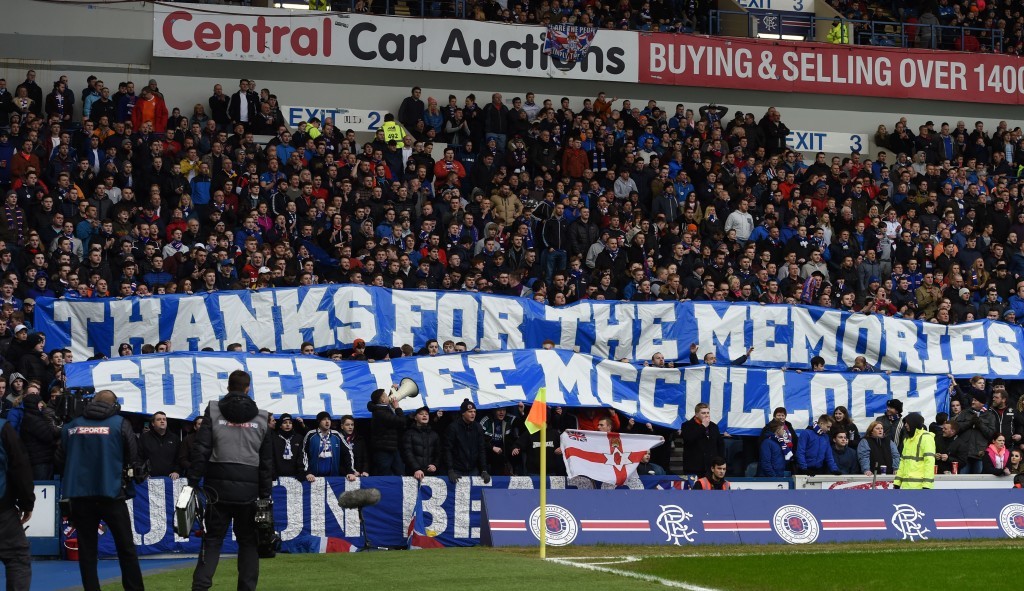 McCulloch helped manager Ally McCoist hold the dressing-room together as chaos erupted in the Boardroom on a regular basis, and former team-mates such as Steve Davis and Stevie Naismith decided to move on.
If he wants to be reminded of the most-challenging time in his career, McCulloch now has Third and Second Division medals in his collection.
The 37-year-old's priority now, however, is making sure Kilmarnock will be one of Rangers opponents in the Premiership next season.
As Lee Clark's No.2 at Rugby Park, he is deep in the relegation dogfight, desperate to avoid automatic relegation and, indeed, the dreaded play-offs.
McCulloch stressed: "We'd prefer to be up the table, but we are where we are and we need to get on with it.
"There is no doom and gloom around the place. We are feeling we can climb the table to safety. Of course, we will need to show tremendous bottle and bravery in the next few weeks. It's not going to be a place for anyone with a faint heart.
"The manager is an upbeat person and that has spread itself through the squad. The players are feeding off of that. So, we dig deep, roll up the sleeves and get stuck in.
"We have plenty to play for and, with the continued backing off our fans, we can do it.
"Our experienced players will lead the way and we also have some really good talented kids.  Our youngsters know what's required and they can play vital parts for the club as we try to win games of football.
"We played Rangers in the Scottish Cup and we made a real go of it before losing in a replay.
"We played well in the first game at Ibrox, and I was very touched by the wonderful reception I received from the Rangers supporters.
"It goes without saying I want Kilmarnock to still be in the Premiership next season so we can test ourselves against the likes of Rangers and the rest.
"But we have to work to earn that right and that's what we'll do in the coming weeks."
---
READ MORE
In pictures: Rangers clinch Championship title and return to top flight
Rangers cup tie is always at the back of our minds, says Celtic star Charlie Mulgrew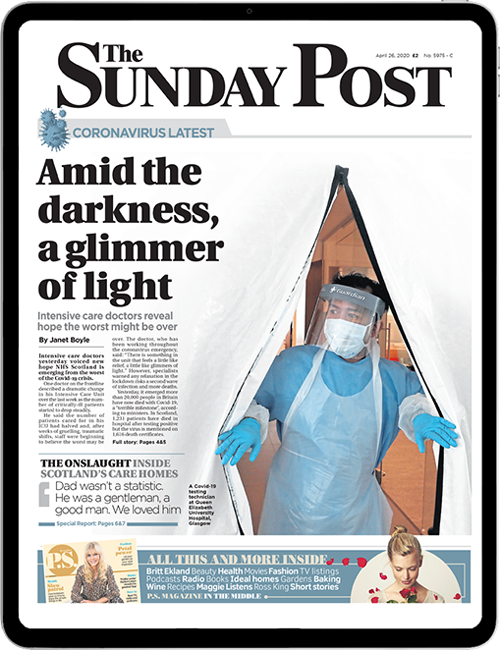 Enjoy the convenience of having The Sunday Post delivered as a digital ePaper straight to your smartphone, tablet or computer.
Subscribe for only £5.49 a month and enjoy all the benefits of the printed paper as a digital replica.
Subscribe