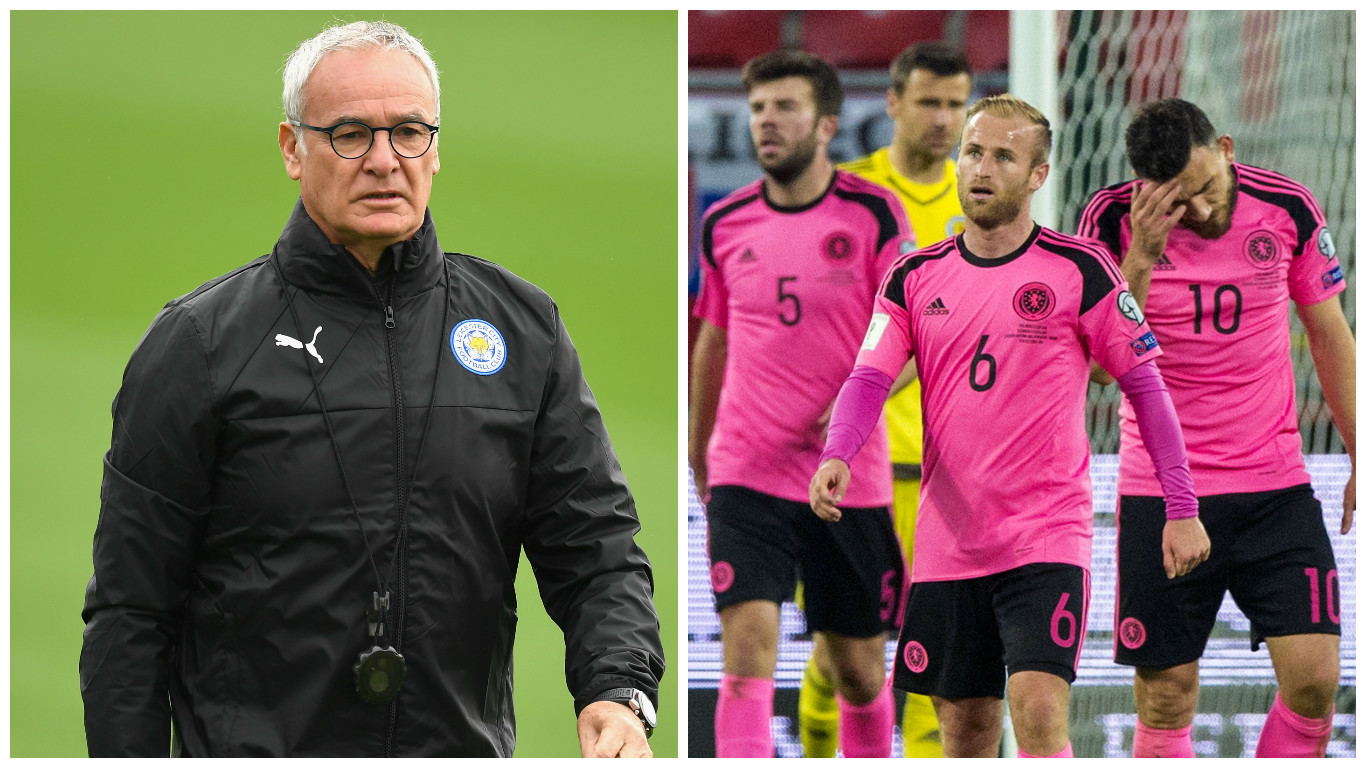 ON FIRST hearing, the exploits of an East Midlands club wouldn't look the most-obvious source of inspiration for an international side.
Claudio Ranieri means what he says, though, when he argues Leicester City's astonishing Premier League title win last season proves Scotland can qualify for the 2018 World Cup.
Beaten 3-0 in Slovakia in the last round of fixtures, the country will travel to Wembley in 12 days' time, desperate to get their campaign back on track by taking something from Gareth Southgate's England.
Win, and a group that has so far, in Gordon Strachan's own words, shown all signs of being "higgledy-piggledy" will look manageable.
Lose, and the wait to reach a major Finals will extend to more than two decades.
"The odds are not with Scotland (England are 20/1 ON to qualify with the bookmakers and Scotland 8/1 against) but we have seen they don't always tell you what is going to happen," said the man who gets a close-up view of Gareth Southgate's stars in action for their clubs.
"What we did with Leicester proves anything is possible.
"Even though we had beaten all of the big clubs and been on top of the table for a long time, they did not believe it was possible for us to win the title.
"But all that mattered was that we did.
"And by never believing that we were beaten, by fighting every second and always trying to give our best as a team, we pulled off a miracle.
"That we did so should inspire Scotland, as it should inspire all teams, not just for Wembley but to progress through the group.
"Personally, I would be delighted if they could do it.
"They have been away from the Finals for a long time and their fans deserve to join the party for the all the loyalty and support they have given their country."
The match comes in the wake of Sam Allardyce's sacking as England boss and Ranieri remembers the scandal in his own country back in 2006 when the "Calciopoli" affair saw Juventus relegated for their part in fixing matches.
Nevertheless, he admits to being taken aback at the dramatic events which led to Sam Allardyce being sacked last month after just 67 days in charge of the England team.
"I must say it surprised me very much," he said.
"Personally, I did not think we could how see something like that could happen.
"It did, and we move on with Gareth Southgate now in charge of the team.
"He has stepped up to help the country when they needed it and is only right he is given a chance to show what he can do in the job.
"Gareth has experience with the Under-21s. But this is a very different situation he is facing now.
"He will take time to become accustomed to the demands of managing a top international side.
"People should not expect miracles but with good support, he has the chance to do well.
"They will have hoped to beat Slovenia and it didn't happen so, like Scotland, they should not lack for motivation at Wembley."
The need to keep a sense of perspective is something on Ranieri's mind at the moment.
Fairytale champions last year, Leicester City have found this season's campaign tougher.
From a shock opening day defeat to Hull at the KCOM Stadium to 4-1 losses to Liverpool and Manchester United, it has been a case of reality bites with the Foxes marooned in mid-table.
Yet, as the Italian points out, they are competing on two fronts this season.
And their debut in Europe's most-glamourous club competition could not have gone better with three wins from three games
"I am very happy for the progress made so far in the Champions League.
"It is a great start," said Ranieri.
"Here, as in the league, we know we still have to apply ourselves and give everything we have. This has to be our mentality.
"Some say that we are performing below expectations this season. I don't agree.
"What we did last season is a sporting miracle, and we always knew it would not be easy to repeat.
"So we have been brought back to down earth a little.
"But we remain on course to achieve the goal we set with the president when I joined.
"That was to get Leicester City among the top teams in the Premier League so it becomes a team which regularly qualifies for European competition.
"At the moment we are competing in the Champions League and are working hard to improve our league position."
Gordon Strachan has spoken of the positive effect playing in the Champions League can have on players, noting that with Celtic dominating the domestic scene plus the very biggest English clubs looking elsewhere for their talent, Scotland have only a handful of players competing at the very top levels of the game.
Slightly worryingly, in terms of Wembley, Ranieri agrees citing Jamie Vardy, a scorer for England in the win over Wales in the Euros, as a definite beneficiary.
"Jamie is gaining a lot of top experience in the Champions League with us," he said.
"And he's a smart guy, the type who picks things up from his football.
"He can be a top player for England – not only in the qualifiers but in the Finals."
---
READ MORE
Leicester City are crowned Premier League champions
Leicester City manager Claudio Ranieri: I'm back at the top level thanks to The Sunday Post!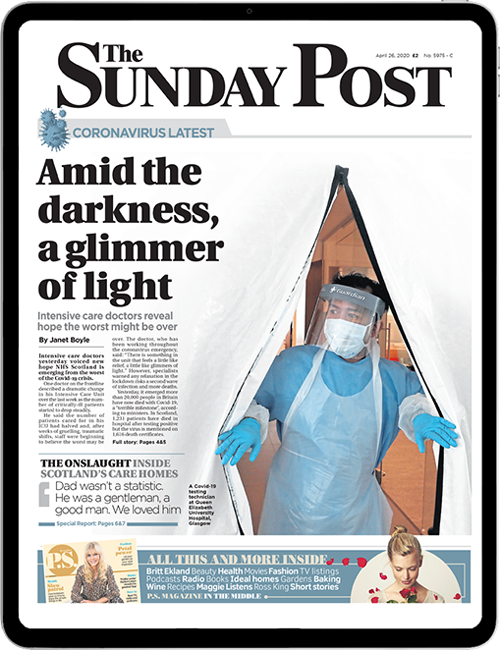 Enjoy the convenience of having The Sunday Post delivered as a digital ePaper straight to your smartphone, tablet or computer.
Subscribe for only £5.49 a month and enjoy all the benefits of the printed paper as a digital replica.
Subscribe