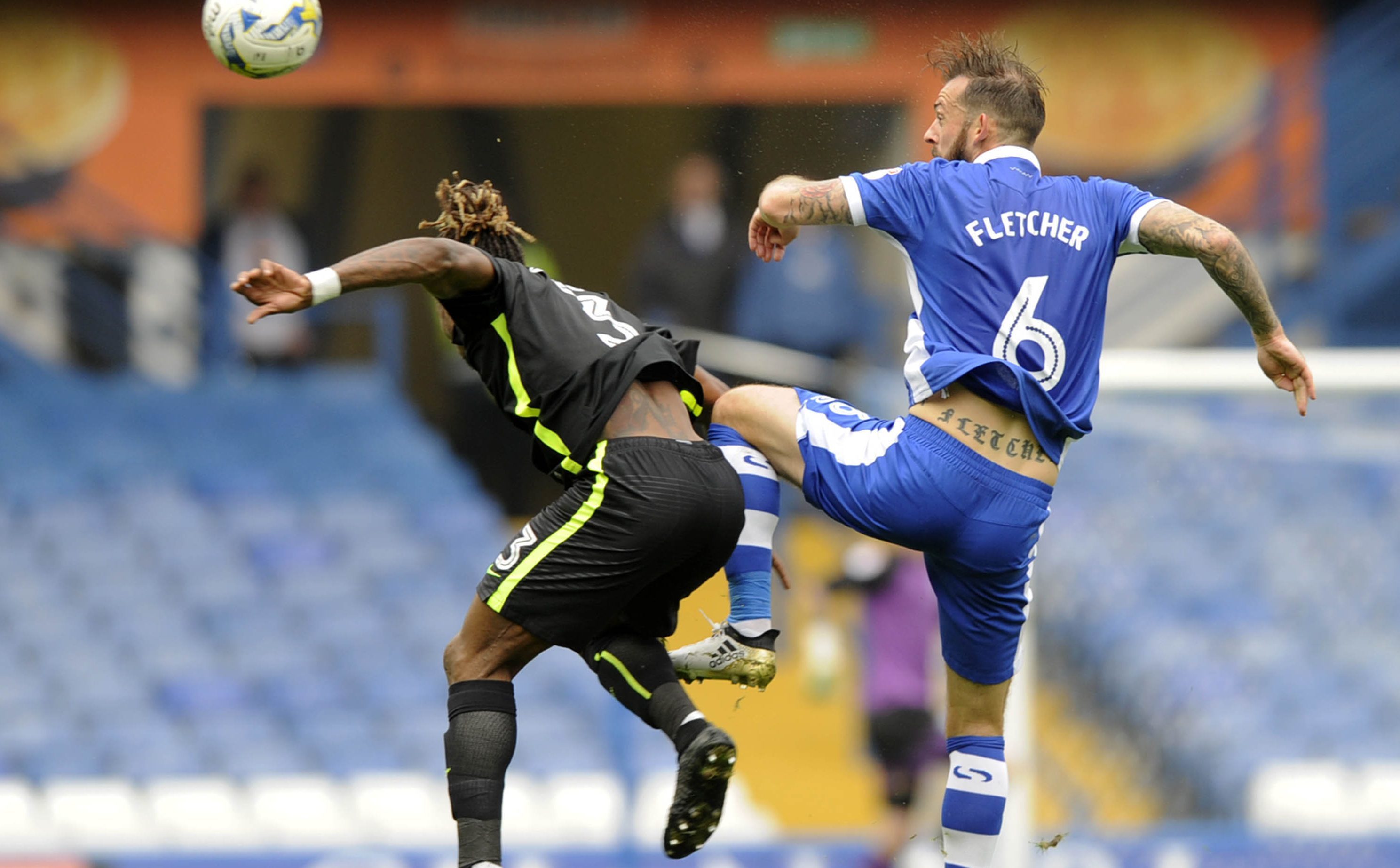 STEVEN FLETCHER came under fire in midweek.
Given a surprise start in Scotland's World Cup qualifier in Slovakia, the striker's main contribution was being denied a blatant foul at one end before the hosts went upfield and scored their opener at the other.
He made a hash of the one clear-cut chance which came his way, and was eventually substituted by John McGinn 14 minutes from time.
So he will welcome the comfort of his day job with Sheffield Wednesday this afternoon and a televised clash against Huddersfield Town.
Left out of sorts by a managerial roundabout at Sunderland which saw him under the charge of six bosses –Martin O'Neill, Paolo di Canio, Kevin Ball, Gus Poyet, Dick Advocaat and Sam Allardyce in the space of four disorienting years – Fletcher has found happiness at Hillsborough under the paternalistic care of Carlos Carvalhal.
"Carlos is great," said the 29-year-old. "I've had a lot of managers in my time, especially at Sunderland where the changes kind of hampered me.
"There were injuries as well, and I just couldn't get going. But this boss has been especially good for me, personally and on the pitch as well.
"He's lively. But it's in a good way. He always wants to come and put his arm around you and speak to you.
"It's a good thing having a boss who wants to speak to you, to see how you are doing. He isn't all about football, football, football.
"When I'm away with Scotland, he was asking how I was. He's that kind of guy. He doesn't keep his distance at all, he's very there.
"He's very passionate as well. We have a lot of meetings and he's always driving that into the players.
"He expects the same passion from us."
Sent out on loan to Marseille by Allardyce in the last winter transfer window, Fletcher's move to the Steel City and the English Championship was something of a surprise.
Speaking in Malta with the national team, he had voiced his relish for playing out of his comfort zone, and a lucrative move to China or Russia as a free agent was thought to be on the cards.
However, as Fletcher explained, domestic life intervened.
"I really enjoyed Marseille," he said. "It had been kind of last minute. I'd to make a decision in five minutes and did so.
"Likewise, when I came to the end of my contract at Sunderland, there were a few random offers, none of them set in stone. All, 'Do you want to come and speak to us'.
"I've got a young family, so I don't think it was the right time.
"My wife is pregnant as well – she's due any minute – so I didn't think I should be jumping over to mad countries."
As he explained with a chuckle, South Yorkshire has turned out to be exotic enough, anyway, thanks to Wednesday's Thai owner, Dejphon Chansiri.
"Where he is from, there is a lot of superstition so he gets us involved in that," said Fletcher.
"For example, he gave me a little rose-gold Buddha, and a green cloth with a number on it. The first time I wore it, we got beat – so I didn't wear it again!
"He is also the reason I am playing wearing No. 6. He basically picks them all at the start of the season, based on which ones gives him the right feeling.
"I will probably have a different number next season because some of the lads have told me they get a new one each year.
"They did ask us what number we wanted, but I knew I would never get the one I was after. I like to wear number 26.
"Why did he pick 6 for me? I don't know. He is the boss, so I figured it was probably best not to ask!"
As his comments suggest, Fletcher is in a relaxed place. Having scored three goals for the Owls in their last half-dozen games – to make inroads on keeper Kieran Westwood's prediction he would score 20 before the season was out – he can afford to be.
"People judge you on goals, so I am going to try to get as many as I can," he said.
"We have five strikers at the club and they can all score. Fernando Forestieri and Gary Hooper, plus the others. We can all chip in.
"It's a hard league and probably tougher than ever this season, with lots of big clubs and crazy money getting spent.
"But it is great fun and I am the happiest I have been – on and off the pitch – since I signed for Sunderland."
Last Tuesday night apart, of course.
---
READ MORE
Timeline: Gordon Strachan's highs and lows during his tenure as Scotland boss so far
Gordon Strachan turns attention to Wembley after Scotland crash to heavy Slovakia defeat