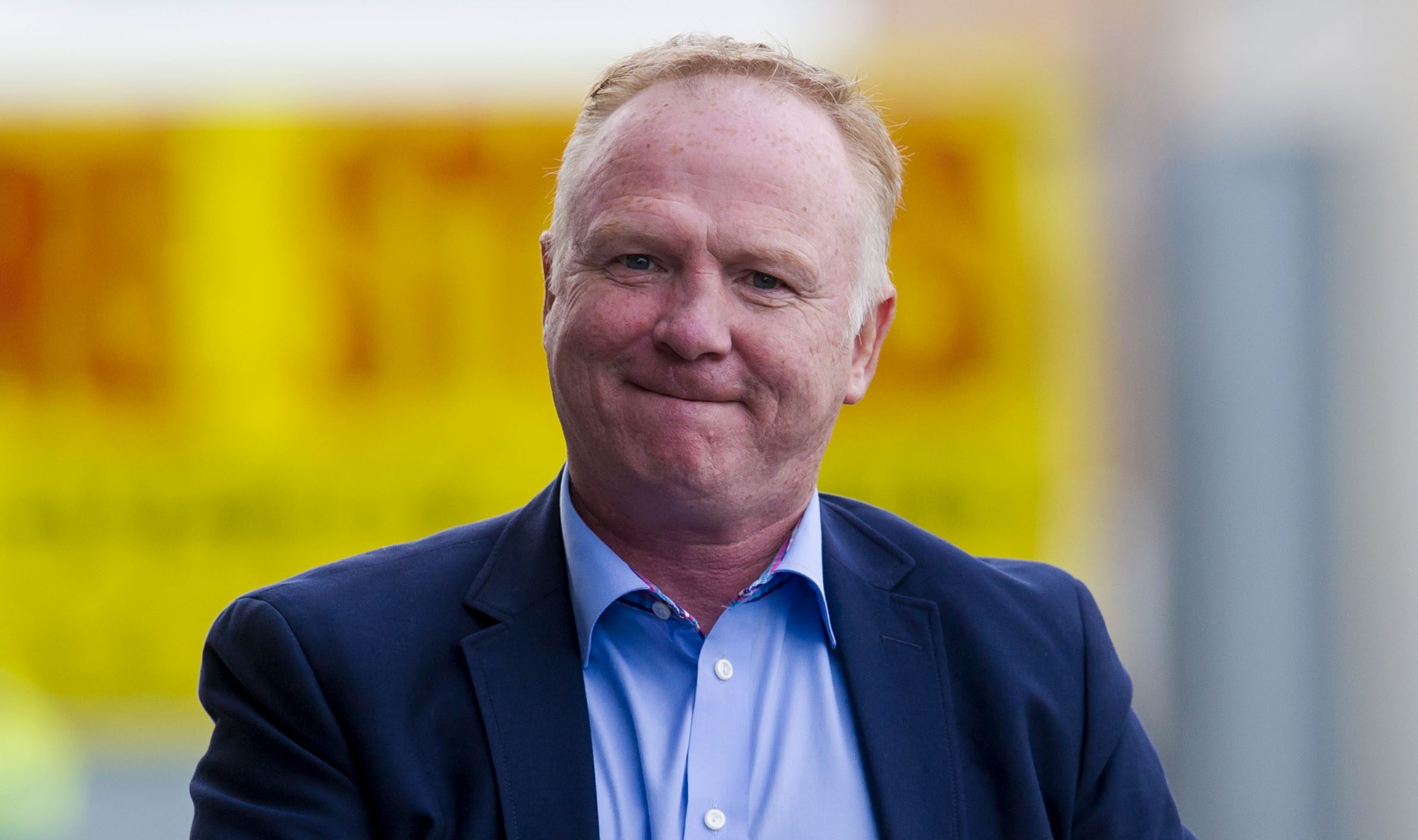 WHEN offering advice to the many unemployed managers and coaches who ask for his guidance, Sir Alex Ferguson's words of wisdom are simple.
Find a club with a good chief executive.
During his days at Aberdeen and Manchester United, Ferguson counted himself fortunate to have worked for loyal and intelligent men such as Dick Donald, Martin Edwards and David Gill.
Few gaffers have had that luxury.
It wasn't so long ago that some bosses could afford to be fussy about who would be their immediate superior. But with so many foreign owners now calling the shots, the men employed to win football games rarely avoid a trigger-happy boardroom.
Alex McLeish has been through such scenarios on two occasions.
In December, 2012, at Nottingham Forest, he resigned after just six weeks in charge because of differences with the owner, Fawaz Al-Hasawi.
And earlier this year, he quit as gaffer of Egyptian side, Zamalek, after the club president wanted to interfere in team selection.
McLeish is entitled to feel that he must be due a break when it comes to the "men in suits". As his impressive CV shows, at clubs such as Rangers, Birmingham City and Hibs, if he is allowed to get on with it, the 57-year-old Scot has the ability to bring the desired success to the job he occupies.
He knows times have changed, but it hasn't deterred him from wanting to get back into a tracksuit and on to the
training field.
McLeish told the Sunday Post: "There's been a change at football clubs in the past few years.
"When I first started in management, more than 20 years ago at Motherwell – and right up until three or four years ago – I enjoyed positive working relationships with chairmen, chief executives and owners.
"You had an understanding as to what they had to do in their position, and they knew that coaches and managers only wanted to do what was best to win games of football. Mainly that was improving the squad by adding players.
"Deep down, we hope to find the kind of chief executive that Sir Alex Ferguson told me to look for. If I can find someone such as that, then I know it will make my job as a manager less difficult.
"But few managers now get the time to develop an understanding with the men in charge. It's quite sad, really. It's almost as if a manager is now doing very well if he gets more than a year in the job. That's just not enough time.
"However, it's where we are and that's what happened to the game in the UK in recent times.
"I have now accepted it. I've been involved in it, but It doesn't make it any easier to bring success to a football club.
"We need to try our best and hope that, with the wee bit of luck that is always required, our abilities and experience will mean we win our fair amount of games."
McLeish has no idea where his next job will be. The English Premiership is the dream scenario, but the Championship is an exciting prospect. But he is willing to listen to any football club that fancies appointing him.
He stressed: "For obvious reasons, English football has a huge pull. I enjoyed my time at Birmingham City when we won the League Cup at Wembley. We also won promotion to the Premiership.
"I was at Aston Villa for one season and, under difficult circumstances, we managed to avoid relegation.
"I believe I am equipped to do a job in England. It's about someone offering you that opportunity. I'm waiting and I'll be ready. I'm confident I can deliver success.
"I'd consider working anywhere. I've been to Egypt and also had a very good year in Belgium with Genk.
"So I've made new contacts from both experiences, and also a whole new file on footballers playing outside of the UK. There are some crackers I'm aware of, real rough diamonds that can be polished up."
McLeish also managed Scotland, of course, and came within one victory against Italy at Hampden from taking the country to the Euro 2008 Finals in Switzerland and Austria.
He hopes his former Aberdeen team-mate, Gordon Strachan, gets off to a good start when the 2018 World Cup qualifiers get underway in September.
McLeish said: "We're a proud and passionate nation, frustrated after 18 years away from a major tournament.
"We all need to give Gordon and the players our full support. They deserve it and there has to be optimism that this campaign is going to be the one we finally achieve our goals."
---
READ MORE
Brendan Rodgers rules himself out of being the next England manager  because Celtic is his 'dream job'