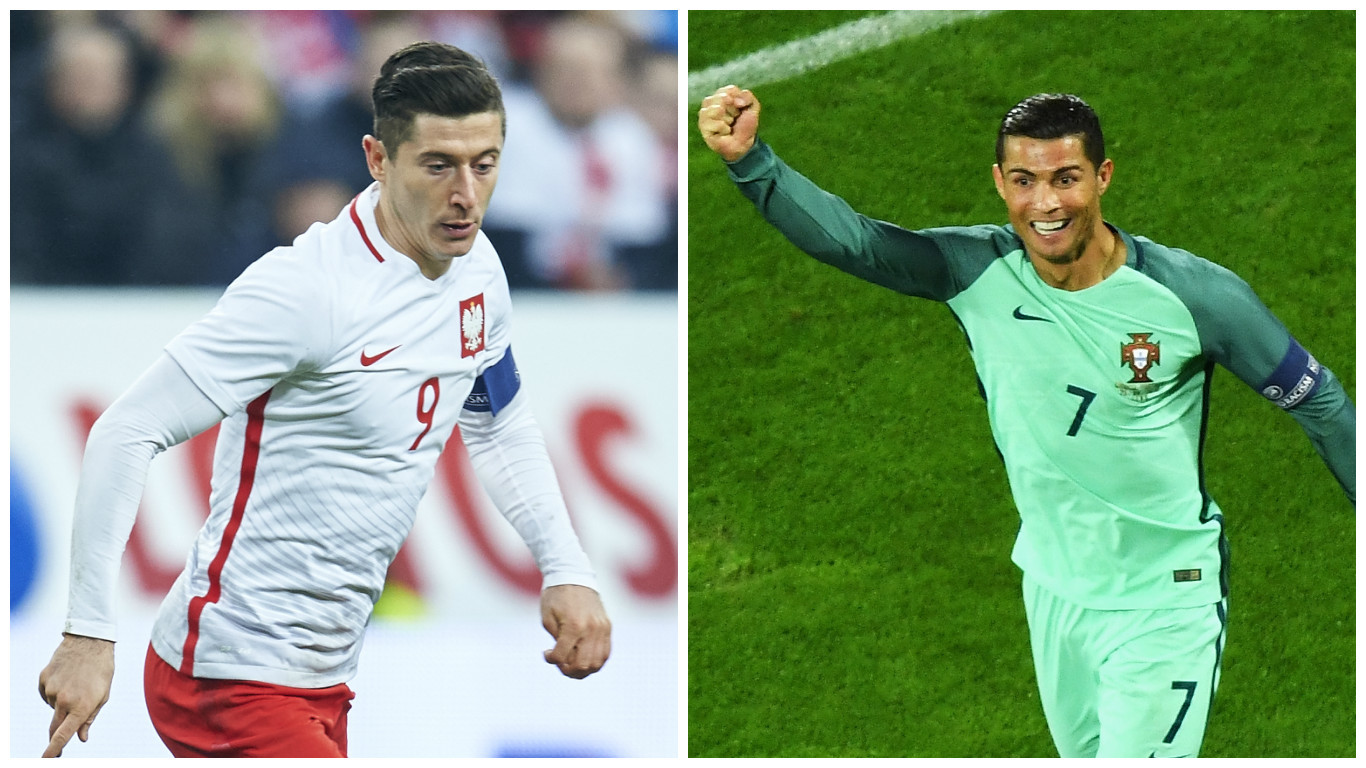 IT is now nearly three days since Iceland did the unthinkable and knocked England out of Euro 2016.
But while the debates and inquests carry on in these shores, the tournament concentrates on the eight survivors. We are now at the quarter-final stage, which begins tonight as Poland and Portugal face off in Marseille.
Ronaldo apart, have Portugal brought anything to the Euros?
IT's a fair question to ask whether anyone outside of Portgual is happy to see them in the quarter-finals (bets and sweep stakes aside). They have not won a match inside 90 minutes and on Saturday they knocked out the much fancied Croatia with a late steal in extra-time. They do have Cristiano Ronaldo which always provides a level of interest, but the rest of the team has been very disappointing.
Their play has been ultra-safe and conservative and it was only when they had to against Hungary that they became more expansive. And it was no coincidence that when they were forced to attack, they provided Ronaldo with his two goals.
Although Portuguese, coach Fernando Santos used to manage Greece, and he seems to have brought that Greek mentality with him to this job. The 1-0 win over the Croats was straight out of the Greek manual – defend in numbers, show limited attacking ambition and then take the one chance that comes your way.
That took them all the way to winning the Euros in 2004, and Portugal can see a clear path to the final 12 years on. But it's hard to want or even imagine the Portuguese pulling off a similar feat in France.
Is Robert Lewandowski over-rated?
IN club football, Robert Lewandowski is a goal machine. It's 67 goals in two seasons for Bayern Munich after four prolific years at Borussia Dortmund before that. Every top club in England and Spain would be interested if he showed any desire to leave Bavaria.
He also topped the goal scoring in qualifying for this tournament with 13, but nine of those came against Georgia and Gibraltar. So far at the Euros, he has failed to score and he has failed to register a single shot on target in Poland's four matches to this stage. Without the likes of Arjen Robben, Thomas Muller and Xabi Alonso in close attendance, Lewandowski has just not looked as dangerous as on club duty.
It's a measure of the Poles' improvement as a team that they have reached the quarter-finals without Lewandowski firing, but that must change. As captain and talisman, the 27-year-old has a chance to lead his country to a first major semi-final for 34 years and emulate the team of former Juventus star Zbigniew Boniek from the 1982 World Cup. Lewandowski must think that if he breaks his Euro 2016 duck in Marseille, there is a great chance that Poland will be heading into the last four.
Player of the Day: Grzegorz Krychowiak
IT has been quite a week already for Grzegorz Krychowiak – however you want to pronounce his name! On Saturday, he scored the winning penalty against Switzerland that has taken Poland to uncharted territory in the European Championships.
Then in midweek, the 26-year-old was strongly linked with a 30€ million move to Paris St Germain from Sevilla to link up with his former boss Unai Emery. So we can take it that all is good in Krychowiak's world.
He wears the No.10 shirt for his country, but he is not a typical No.10 – he is a powerful midfielder who gets from box to box, making tackles and knitting together defence and attack.  Krychowiak is a lynchpin in this Polish team that has performed very solidly in France and he will be needed again tonight against the Portuguese.
French of the Day
Entraîneur (manager)
TV Tonight
Poland v Portugal, 8pm, ITV
---
READ MORE
Euro 2016 TV Schedule: Where to catch the action from the final matches