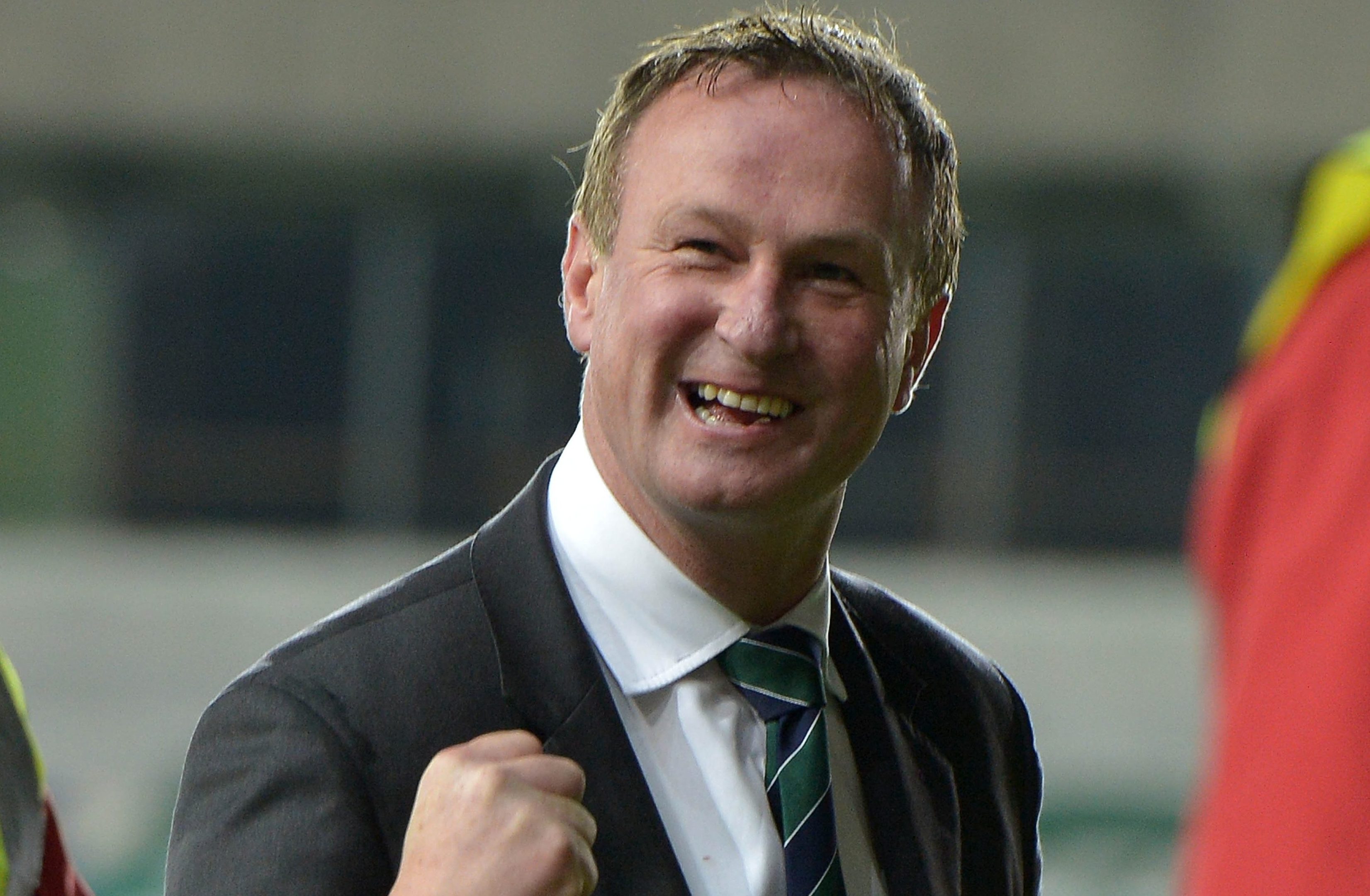 IT is one of the most uplifting stories to date from Euro 2016.
Michael O'Neill revealed how he hitched a lift on a German supporters' bus to watch Germany play Portugal at the Euros in Ukraine four years ago.
He had not long been Northern Ireland manager, and didn't want to ask his employers to pay for the trip.
So he funded it himself as part of his mission to make himself a better coach and to increase the chances of bringing success to his beloved country.
He has succeeded on both fronts.
O'Neill has gained many admirers along the way, and none more so than Davie Moyes, who can identify with a kindred spirit.
The former Everton and Manchester United manager also self-funded two trips to help with his education as an aspiring coach.
One was in a van on a road trip to Italia 90. The other was eight years later to see the World Cup in France.
Moyes, like O'Neill, wasn't interested in looking for five-star treatment. For him, it was more about testing himself to get the job done with severely limited resources.
Moyes told The Sunday Post: "Michael is an astute young manager and he has worked wonders with Northern Ireland in the past two years.
"To get them to the European Championship Finals was a brilliant achievement in itself. But to then lead them into the knock-out stages took it to another level.
"He has displayed all the necessary qualities.
"Michael works tirelessly, and pretty much doesn't stop. He believes in having good man management skills and that is vital in the modern game.
"He assesses the strengths and weaknesses of the opposition, and will listen to his backroom staff when it comes to that.
"He also has that willingness to do things off the cuff, and I really like that. For example, the story about him travelling to the 2012 Euros off his own back and at his own expense was great to hear.
"Michael then had trouble with his hire car, but improvised and hitched a lift on a German supporters' bus to get to the game.
"That shows you his mettle. Other coaches and managers may just have turned around and gone home.
"It made me smile, and brought back great personal memories of travelling as a Scotland fan to the 1990 and 1998 World Cup Finals.
"I was a young coach looking to pick up tips and gather information. I was lucky enough to get into Craig Brown's Scotland camp to see the training.
"It's all part of the education. It's all worthwhile.
"So there is no doubt Michael has put in the hours and the effort and it has paid off.
"Clearly, it hasn't always been glamorous and having the red carpet rolled out, but that makes it all the more satisfying.
"I've spent time in his company in the past couple of years, so I've had a wee bit of an insight into the work he has put in. I've been impressed.
"He has put in dozens of emails, phone calls and visits to various managers and coaches to try and gain the smallest of advantages.
"Hard work helps brings success, although it doesn't guarantee it.
"But for any young manager to grow in the game and go on to bigger and better things, you must be willing to put in long, long hours and make all sorts of sacrifices. It's the only way.
"I believe he has also put in place a plan for different levels at the Irish Football Association to try and help develop the next generation of footballers.
"They have appointed a performance director to do that. So, it hasn't all been about what's happening with the first team at the Euros, it's been about underneath that level too."
Moyes has been in France for the European Championships, working for UEFA as part of their Technical Committee. Based in Paris, he has taken in eight matches.
Like most people in the game, he finds it hard to choose a winner just now as many nations appear to still be striving for their "A" Game.
But he has been thrilled with the story of the underdogs in the tournament, from Hungary to Iceland, to Wales, Northern Ireland and Republic of Ireland. He has been delighted to see British managers excel.
He said: "I'm enjoying the tournament. Some of the games have been brilliant and have produced one or two upsets along the way.
"The amount of last-gasp goals has also added an extra dimension to entertain the supporters.
"And I have to say that fans from many of the countries have been brilliantly behaved and created a memorable atmosphere in and around Paris.
"They have made it a big party and I've enjoyed the experience of it all.
"On the park, there will be further intrigue ahead, that's for sure. It's a tough one to call. But you can see the quality in the Germany team and France look as though they can go up to another level.
"However, they face Republic of Ireland today and you can never write off Martin O'Neill and Roy Keane.
"The match between England and Iceland will also be a cracker.
"I've a soft spot for Iceland because of the time I spent there playing football as a youngster during school holidays.
"They have achieved unbelievable things in the past five years and they cannot be underestimated."
---
READ MORE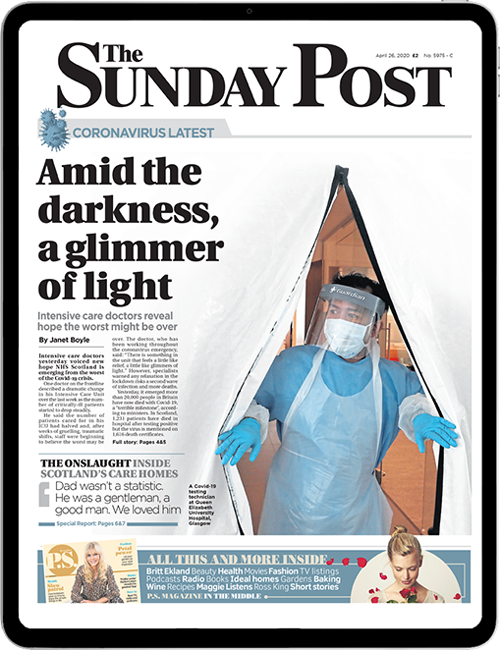 Enjoy the convenience of having The Sunday Post delivered as a digital ePaper straight to your smartphone, tablet or computer.
Subscribe for only £5.49 a month and enjoy all the benefits of the printed paper as a digital replica.
Subscribe