After learning English by watching Friends, new Nottingham Forest signing Gustavo Scarpa is hoping he can adapt to the physical nature of the Premier League quickly.
The one about the midfielder moving from Palmeiras while the Premier League was on a break before Christmas saw Scarpa join Forest on a three-and-a-half-year deal.
The 29-year-old played his entire career in Brazil prior to his City Ground switch but is fluent in English thanks to the American sitcom.
"Actually I started watching Friends, that is why I have my American accent," he said.
"My father always encouraged me and my sister to watch movies in English. So we started to watch Friends with Portuguese subtitles and then I realised I was just speaking English and it was good.
"I have watched all the seasons a lot. In the beginning it was very hard to understand but every time that I watch it it becomes easier to understand the jokes.
"My favourite character changes season to season but I have to say Joey."
A fascinating character, Scarpa can complete a rubix cube in less than 30 seconds and is a devout Christian.
As well as binge-watching Friends, he has cultural interests too as he reads Fyodor Dostoyevsky and Hugo Victor.
"My father Jose he always encourages me and my sister to read a lot," he added. "When I became a Christian in 2009 I got a lot of interest to learn about the bible and then I started reading a lot.
"I have got a habit to read a lot and then after my friend introduced into lots of books."
Scarpa, who has quickly made his way into Steve Cooper's first-choice team after his move was completed on January 1, is struggling more with the less cultural side of the English game.
"It is quite different. Ninety per cent of the fouls the referee calls in Brazil, here it is not a foul," he said.
"Sometimes here you get some tackles that in Brazil would be a yellow card for sure and here the referee doesn't even call a foul.
"This is the hardest thing to adapt. But I think I am going to handle it and adapt.
"I think even though I know the British people and in Europe in general don't watch Brazilian football that often but we watch a lot of Premier League and LaLiga so to play for a great team helps me."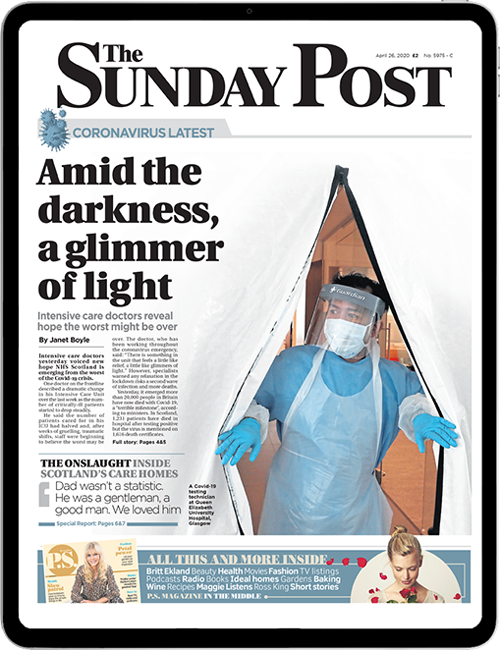 Enjoy the convenience of having The Sunday Post delivered as a digital ePaper straight to your smartphone, tablet or computer.
Subscribe for only £5.49 a month and enjoy all the benefits of the printed paper as a digital replica.
Subscribe