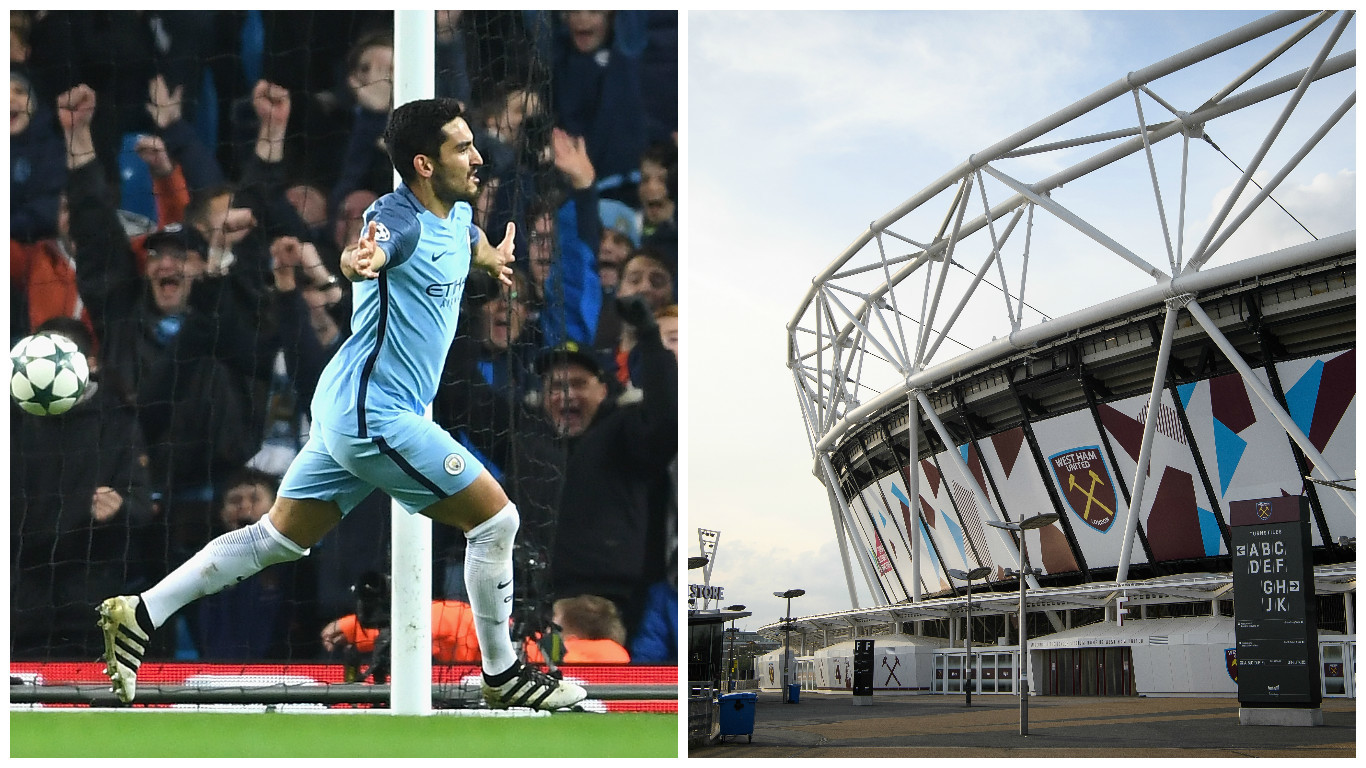 THIS week's European football has seen a mixed week for English teams.
It has been glory for some and misery for others, while the rest of the league has been gearing up for the weekend's action. Here, PREMIER LEAGUE WEEKLY looks at what might cause fireworks on Bonfire Night tomorrow.
Should City beware coming back down to earth with a bump?
IT has been a good week to be a Manchester City supporter, as fans have basked in the glow of beating Barcelona in the Champions League. It was the marquee result that the club has been striving for in the competition for five years and finally it arrived against the Catalan giants. Now it's back to the humdrum of the Premier League and a home game against promoted Middlesbrough.
On paper, it looks like a straightforward three points for City to stay at the top of the league. But Tuesday night was a physically and mentally draining match. The players exerted a huge effort to get that monumental result and they may find it difficult to get themselves back up for a more mundane challenge.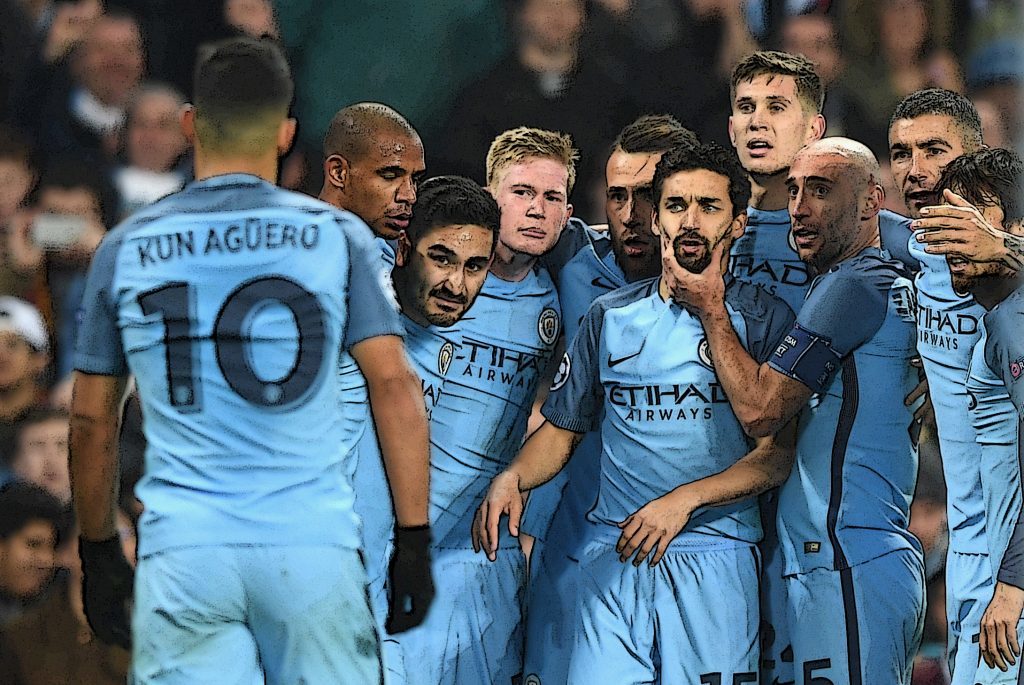 What is more, Middlesbrough will have had a whole week to work on a plan on how to stop Pep Guardiola's team. They were the better team in a 0-0 draw at Arsenal a fortnight ago as they caught the Gunners on the hop a few days after a Champions League game. Aitor Karanka's also recorded an impressive 2-0 win on their last visit to the Etihad in the FA Cup in January 2015, so they will not be overly daunted.
Plus, there are cautionary tales from the past of English teams enjoying epic nights in the Champions League and coming back to earth with a bump. Chelsea drew 1-1 at AC Milan in 1999 and lost 3-1 at Derby the following weekend. A year later, Leeds enjoyed a famous win at Sven Goran Eriksson's Lazio before crashing back to reality with a 1-0 defeat to Southampton at the Dell. And famously in 2010, four days after beating defending Champions Inter Milan 3-1 at White Hart Lane, Harry Redknapp's Tottenham lost 4-2 at Bolton.
So, the warnings are there for City's galaxy of stars. It will be a question of making sure there is no complacency or taking the opposition for granted.
Player of the Day: Eden Hazard
CHELSEA have won their last four Premier League games without conceding a goal. It has reinforced their credentials to be Champions and they sit just a point behind the trio at the top. But just as significantly as those wins, Eden Hazard has scored in each of the last three victories.
The goal against Southampton last Sunday was a significant one because his took his tally for the season to five, one better than he managed in the whole of last season. Even then it took him until April 23 to score his first one, to underline his struggles.
We all know that the Belgian is a superb player. He was instrumental in Chelsea winning the Premier League in 2015 and was a deserved winner of the Footballer of the Year award. But should such a player go missing for virtually an entire campaign? During that title-winning season, Jose Mourinho said that Hazard had the ability to be compared to Lionel Messi and Cristiano Ronaldo. But it's impossible to imagine either of those going a month without scoring, let alone until April.
Hazard's struggles and lack of form were a key factor in Mourinho losing his job. Just when the Portuguese needed him to deliver, he summarily failed. Now Antonio Conte is putting his own stamp on things at Stamford Bridge with a reworked three-man defence. That is giving Hazard a bit more licence in a role behind Diego Costa and it has been profitable so far as the 25-year-old carries the main attacking thrust for his team.
Chelsea will want more of the same against Everton, but to use an old cliché, the No.10 has been like a new signing for them in 2016/17, because he has come back to life after going missing in action.
Will we remember the football at the London Stadium?
IN case you had forgotten, West Ham recorded a memorable 2-1 victory over Chelsea in their last match at the London Stadium. I am just reminding you because afterwards all the talk was about the violence between the two sets of supporters. What should have been a night to celebrate their first great victory in their new home was instead hijacked by the bad behaviour of a minority of fans.
Sadly it has been a story too often associated with West Ham this season. What should have been a fantastic new chapter for the club has become mired in negativity and controversy. There have been incidents and problems after each match the Hammers have played in their new surroundings. Unfortunately, no one would be too surprised if there were further issues tomorrow when Stoke City are the visitors.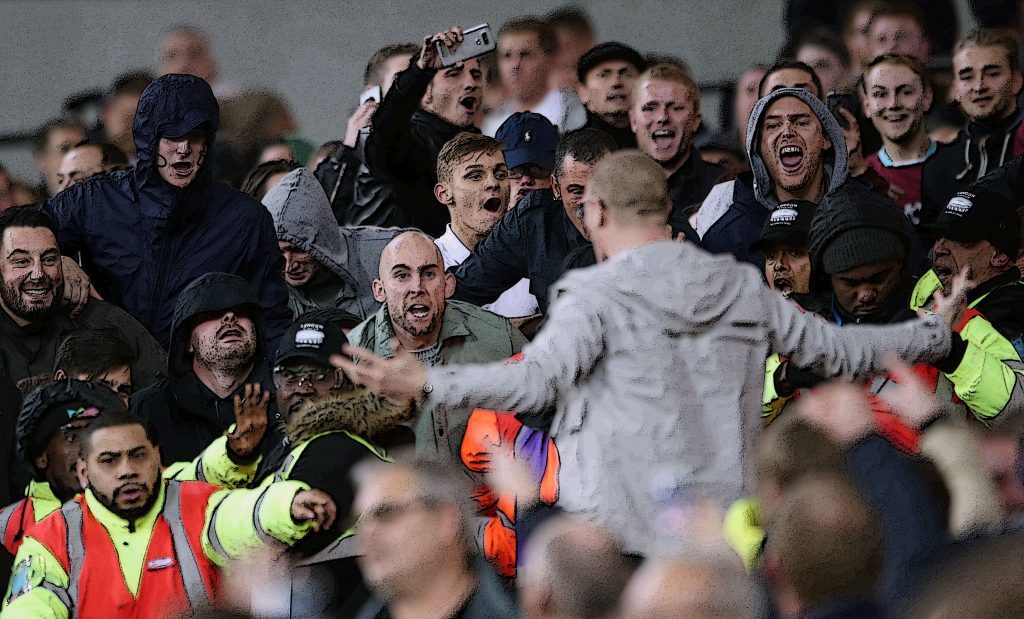 Because it was the Olympic Stadium in 2012 and built with taxpayers' money, everyone is now more interested in what happens to West Ham. In a way, this is everyone's stadium. The sight of football fans fighting each other contrasts sharply with our memories of 'Super Saturday' and Mo, Jess and Greg. Where is the legacy when grown men are arguing and fighting because they support a different team or because they won't sit down when requested?
West Ham manager Slaven Bilic is fed up of having to answers questions about the ground. He just wants his team to win matches and concentrate on the football. In that case, a memorable game against Stoke and a trouble free 90 minutes off the pitch would be perfect tomorrow. Is that too much to ask?
Stat of the Day
15 – MIDDLESBROUGH have taken more points at Manchester City than away to any other Premier League team.
Adam's Saturday scores
Bournemouth 2 Sunderland 0
Burnley 1 Crystal Palace 1
Manchester City 2 Middlesbrough 1
West Ham 2 Stoke 2
Chelsea 1 Everton 1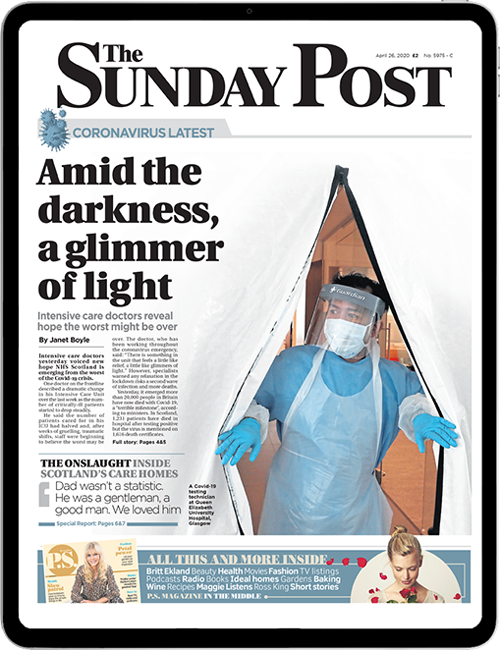 Enjoy the convenience of having The Sunday Post delivered as a digital ePaper straight to your smartphone, tablet or computer.
Subscribe for only £5.49 a month and enjoy all the benefits of the printed paper as a digital replica.
Subscribe