England's first transgender referee Lucy Clark says she has felt the full backing of the football community since transitioning in 2018.
Clark, who officiates in the Women's National League as well as at men's grassroots level, had privately decided to turn her back on the game before making her transition public five years ago.
After being hospitalised with a heart attack, she U-turned on the decision to step away and instead became a flag bearer for the trans community in football.
Clark features in a new film 'In the Middle' which will be released on Friday and documents the lives and careers of grassroots officials in England's semi-professional and amateur leagues.
The film's release comes amidst the ongoing debate over respect for football officials following an incident in which Fulham striker Aleksandar Mitrovic pushed referee Chris Kavanagh during a recent FA Cup defeat to Manchester United.
Mitrovic was sent off but the Football Association has said the standard three-match ban was "clearly insufficient" for the offence and a lengthy suspension is expected.
Clark, who despite an overwhelmingly positive reception to her transition, has been subject to transphobic abuse whilst officiating that left her "feeling suicidal", said that whilst there continues to be a lack of respect for officials in the game, the authorities are beginning to take the issue seriously.
"You should never be touching a referee, invading their personal space," Clark told the PA news agency. "He (Mitrovic) is a stupid boy. If the FA wants to set an example for grassroots football, give him a 10-game ban.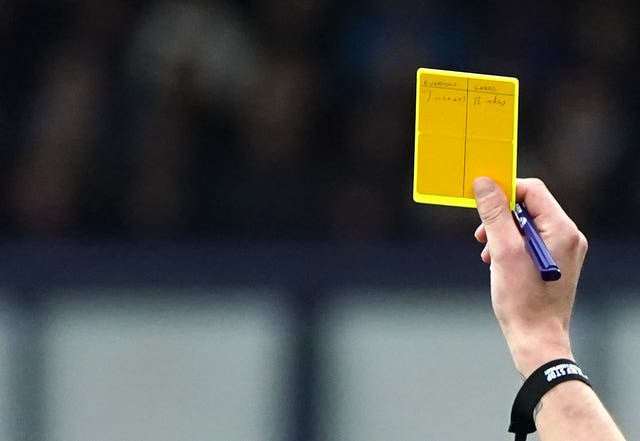 "Some of these players could do with going on a refereeing course and learning what the laws are. If they knew the laws, they wouldn't get themselves in these positions. The laws don't change just because you're 1-0 up at Old Trafford going for an FA Cup semi-final.
"I think the FA and the county FAs are slowly starting to realise they have to look after their referees. I think the screw is being turned a bit with punishments.
"But then only a couple of years ago, I had a horrific experience where I received a load of transgender abuse from a club and their supporters at grassroots level.
"I was just told to ignore it. When I took it to the FA and put my report in, the club got an £80 fine. Wow. I was suicidal for a week. Until I went out and did another game – that snapped me out of it."
Clark is not the first transgender referee worldwide. In 2021, Israeli official Sapir Berman became the first top-flight referee to take charge of a match post-transition when she was in the middle for a game between Beitar Jerusalem and Hapoel Haifa.
Berman met with a positive reception both in Israel and the wider football world, with the Israel Football Association tweeting: "This is the first step in a long and wonderful journey. Sapir, we are proud to do it with you."
Back in England, Clark has become a point of reference for others who are yet to come. Whilst there have been two referees in the United States who have reached out to her and subsequently come out, others in the UK have made contact but have not felt that the circumstances are right to transition publicly.
Nevertheless, she is hopeful that her journey can continue to help light the way, despite the resistance that trans women have encountered whilst making their way in sport.
"When I was younger, I thought if I told anyone they'd think I was stark raving mad," said Clark. "I didn't have the internet to tell me that I wasn't the only person in the world that felt like that.
"I lived a double life for 15 years without telling the football community who I was.
"When I was in hospital (after suffering a heart attack) I thought 'sod it – you only get one life, I'm going to live it. I love football. I love officiating. No, I'm not going to give up'. So I came out to the football world.
"Apart from that one experience, everyone has been amazing. Fellow match officials have been great, those that know me have been respectful. Clubs have been really good.
"I've had two people in America that have said I've inspired them to be their true selves. They're now living life as their authentic selves and officiating at grassroots level. We follow each other's journeys.
"We only get one life. You should live it as your authentic self."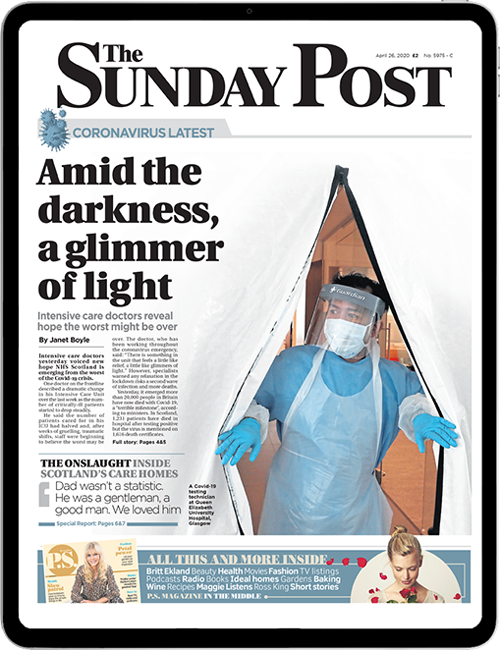 Enjoy the convenience of having The Sunday Post delivered as a digital ePaper straight to your smartphone, tablet or computer.
Subscribe for only £5.49 a month and enjoy all the benefits of the printed paper as a digital replica.
Subscribe