Burnley chairman Alan Pace revealed the mood around his Championship-leading club is jubilant, but he is nonetheless adopting the cautiously optimistic attitude favoured by manager Vincent Kompany.
The Clarets need just nine points from their final nine games to seal automatic promotion back to the Premier League following Wednesday night's 3-1 victory over Hull.
While Kompany's side now sit 13 points clear of second-placed Sheffield United and have 19 more than third-placed Middlesbrough, Pace insisted the champagne remains corked for the time being.
"The mood is fantastic," he told the PA news agency. "We're trying to be very, very calm. Vince would kill me if we said anything other than we've still got plenty more games to finish. We're on the journey, we'll continue it on.
"I would say, look, we're not done until we're done, and as he says we're still only the 21st best team in the country."
If, or more likely when, Burnley get the job done, Pace, managing partner of US-based consortium ALK Capital, confirmed the club have a plan in place to ensure they can compete in the top flight.
Velocity Sports Partners, ALK's sports investment arm, took over as Burnley's majority shareholders in December 2020, acquiring a controlling 84 per cent stake in the club.
Pace said: "I would love to say that I've got a billion pounds to put to work like Chelsea. So we have to be thoughtful, but just like we have done this year we will continue to be thoughtful in the process."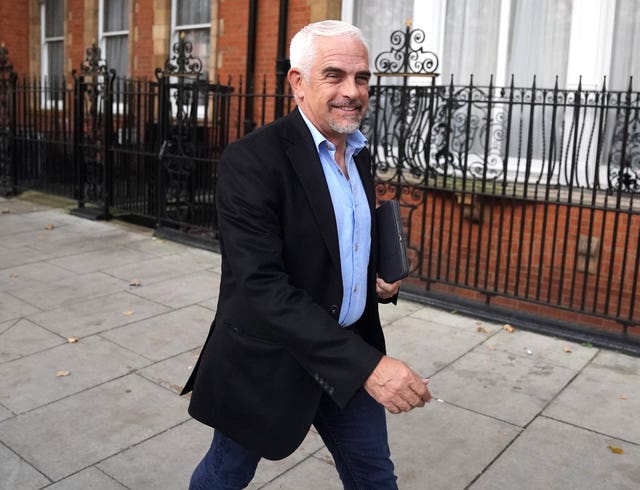 The former Real Salt Lake CEO admits it has at times been challenging as an American executive in English football, an "outsider" battling attitudes like, "This is English football. This is the way it's done, you have to accept it, you just need to learn."
It is an order he and Kompany, who Pace feels has breathed new life into Turf Moor, have largely come to reject.
On Kompany, Pace said: "He has a tremendous amount of humility, with an unbelievable work ethic and an amazing vision and idea of what he sees of being the right way to do stuff and be able to actually action on it, and then the ability to actually communicate that and bring people together around that one vision. He's second to none."
Kompany's sphere of influence extends well beyond his own squad. In 2021, Burnley outlined a long-term ambition to fully professionalise the women's first team, who currently sit second in one of two step-three divisions.
The former Belgium international has taken a keen interest, opening up training sessions for all the coaching staff on the women's side to observe and learn from him.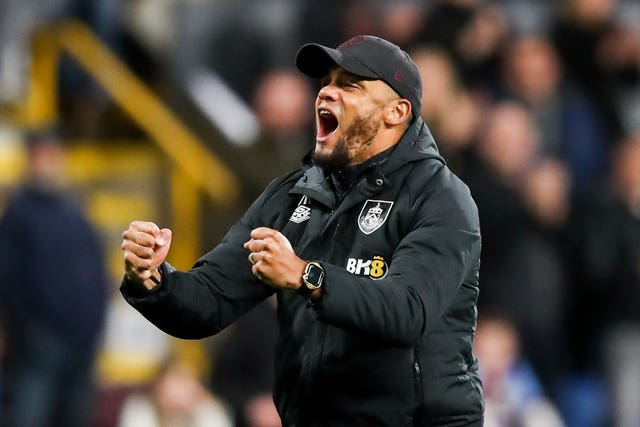 "The atmosphere within the club has changed dramatically," said Pace. "We've always said that we were one club for all but now you're seeing people act like it. He's been a true advocate for making sure his knowledge is getting disseminated more broadly to all parts across the club, and he's made it a very, very, welcoming environment."
"I absolutely believe that any [women's or other] player that wanted help, advice, pointers can get it at any moment with him. I've seen nothing but a willingness and a complete openness to help at every level for every type of individual. He's a very special person."
Pace is among a growing American ownership presence in the top tiers of English football, a list in recent years expanded with the addition of Chelsea's Todd Boehly and, in December, Bill Foley at Bournemouth.
Asked why American investors are increasingly drawn to English football, he speculated: "Clubs being undervalued is one part of it. You're missing it if you don't realise that this is the largest sport in the world, bar none.
"Most Americans like to think that's the NFL, that's the pinnacle of everything, and the reality is 10 times the number of people on a given day watch a Premier League game. So you see that and you think, 'I want to be involved with the biggest. The best. And that is a very American thing."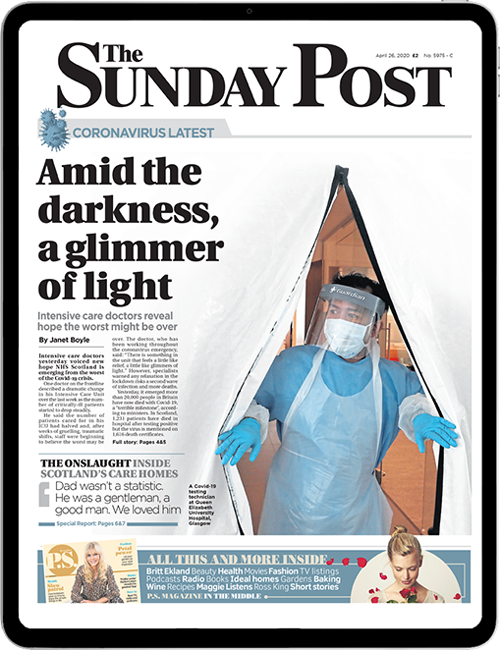 Enjoy the convenience of having The Sunday Post delivered as a digital ePaper straight to your smartphone, tablet or computer.
Subscribe for only £5.49 a month and enjoy all the benefits of the printed paper as a digital replica.
Subscribe