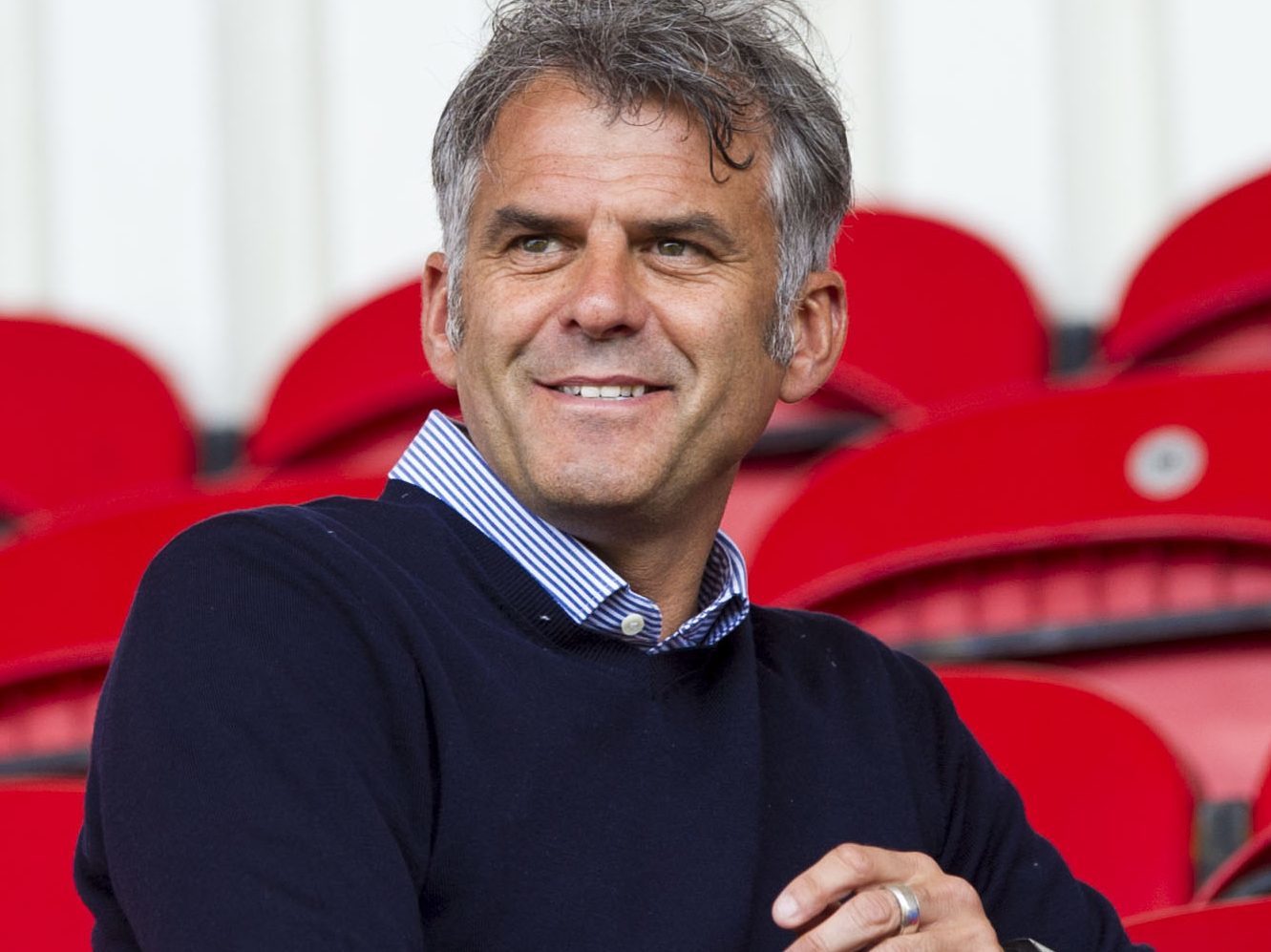 NEWSPAPER reports from 18 years ago record that Darren Jackson was the first-ever Celtic player to score in a Champions League play-off.
The Scotland striker pounced on a rebound from a Craig Burley effort to net, and give the Hoops a 1-0 win in their first leg against Croatia Zagreb.
But while there were brilliant photographs of him celebrating with long-term pal, Simon Donnelly, there is not a word of post-match reaction from his lips to be seen.
Not from Jackson, Donnelly, nor any of the Celtic stars, in fact.
They refused en masse to comment as part of the fall-out of a bitter bonus dispute with club saviour, Fergus McCann, which had ended with the squad giving their £280,000 player pool to
Glasgow's Yorkhill Hospital for Sick Children.
"It was one of those things," recalled Jackson, now assistant to Gary Locke at Raith Rovers.
"The Champions League had just been re-launched, and for the first time there was a real pot of gold available to the clubs who qualified for the group stages.
"As players, we had seen all the talk of the millions up for grabs, and felt it should have been reflected in our bonus.
"Fergus, though, had different ideas about what was fair, and it got quite heated in the run-up to the ties.
"So while we were more than happy to do our job on the pitch – that was never ever going to be an issue – we weren't doing the extra publicity stuff that you do in the normal run of things.
"That meant I didn't get to go on and on about what was one of the biggest goals in my career!
"I had been sent on in place of Harald Brattback to try to help us get the breakthrough
"Still, I enjoyed seeing the photo of myself and Simon running away in celebration, so much so that I have a copy of it hanging up in my house, even now, nearly 20 years later.
"As far as the players were concerned, we had sorted things out to our satisfaction (by giving the money to Yorkhill), but feelings were still running a bit high.
"Listen, I don't hold anything against Fergus at all. History has shown that he was a great servant to Celtic Football Club.
"They would not have Brendan Rodgers as their manager today, and his side would not be playing at a 60,000-capacity Celtic Park were it not for his intervention.
"And while he was a big character, he was upfront and did exactly what he said he was going to. He definitely delivered.
"Jock Brown (the Hoops' general manager of the time) is still my lawyer to this day, so I think that tells its own story.
"And, of course, despite my goal, the bottom line is we didn't make it through."
Quite.
Narrow winners in Glasgow, Celtic were overwhelmed in the return in Zagreb, going down 3-0 to a side that contained six members of the Croatia national squad which had just finished third in the 1998 World Cup in France.
"They were way too good for us," Jackson recalled.
"They had Robert Prosinecki in midfield and Mark Viduka up front, and we couldn't get a grip of either of them.
"There was a lot of talk back then about Prosinecki smoking a pack of fags a day, but he could have had one during the game he was that comfortable.
"He had been one of the big stars in the World Cup, but it is only when you play against someone like that close up that you realise just how good they really are.
"The best players are always the ones who look to have lots of time on the ball – and he had loads and loads of it.
"Then again, we are talking about a guy who starred for both Barcelona and Real Madrid, so I suppose it should not have been a surprise.We had some decent players of our own (Celtic had provided eight of Scotland's World Cup 1998 squad), including Henrik Larsson and Paul Lambert. But we were not at their level."
The passing years have seen the gap between Europe's richest clubs and even the champions of the smaller countries widen considerably.
Nevertheless, Jackson is optimistic about the prospects of the current Celtic side, who on Friday were drawn to play against Israeli outfit, Hapoel Beer-Sheva in the final qualifying round for this season's group stage.
"We have reached a stage where the top four clubs in England can buy the best players in the world," he continued.
"That is going to make them an exceptionally hard opposition for any team and, of course, we know all about Barcelona and Real Madrid.
"But if you are organised and 100% committed to a game plan – and with those fans behind you at Celtic Park – then you can go far.
"I was in the stands at Celtic Park when they beat Barca in 2012 when Tony Watt got the winner, and it was an amazing night.
"The atmosphere was off the scale.
"When you have Lionel Messi, Xavi and Andres Iniesta all saying it was a special place to play, you know you have a big advantage working for you.
"It won't be easy for Celtic, especially as Brendan Rodgers is still relatively new in his position.
"But having seen them dig in the way they did against Astana, I think they have a shot against anybody."
---
READ MORE
Betfred League Cup: Joey Barton makes Rangers debut and Dundee United hit Cowdenbeath for six
Dundee United skipper Sean Dillon aims to repay manager with promotion bid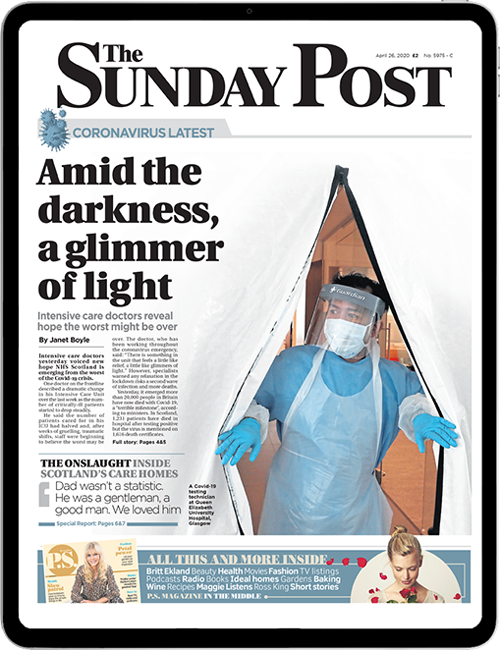 Enjoy the convenience of having The Sunday Post delivered as a digital ePaper straight to your smartphone, tablet or computer.
Subscribe for only £5.49 a month and enjoy all the benefits of the printed paper as a digital replica.
Subscribe