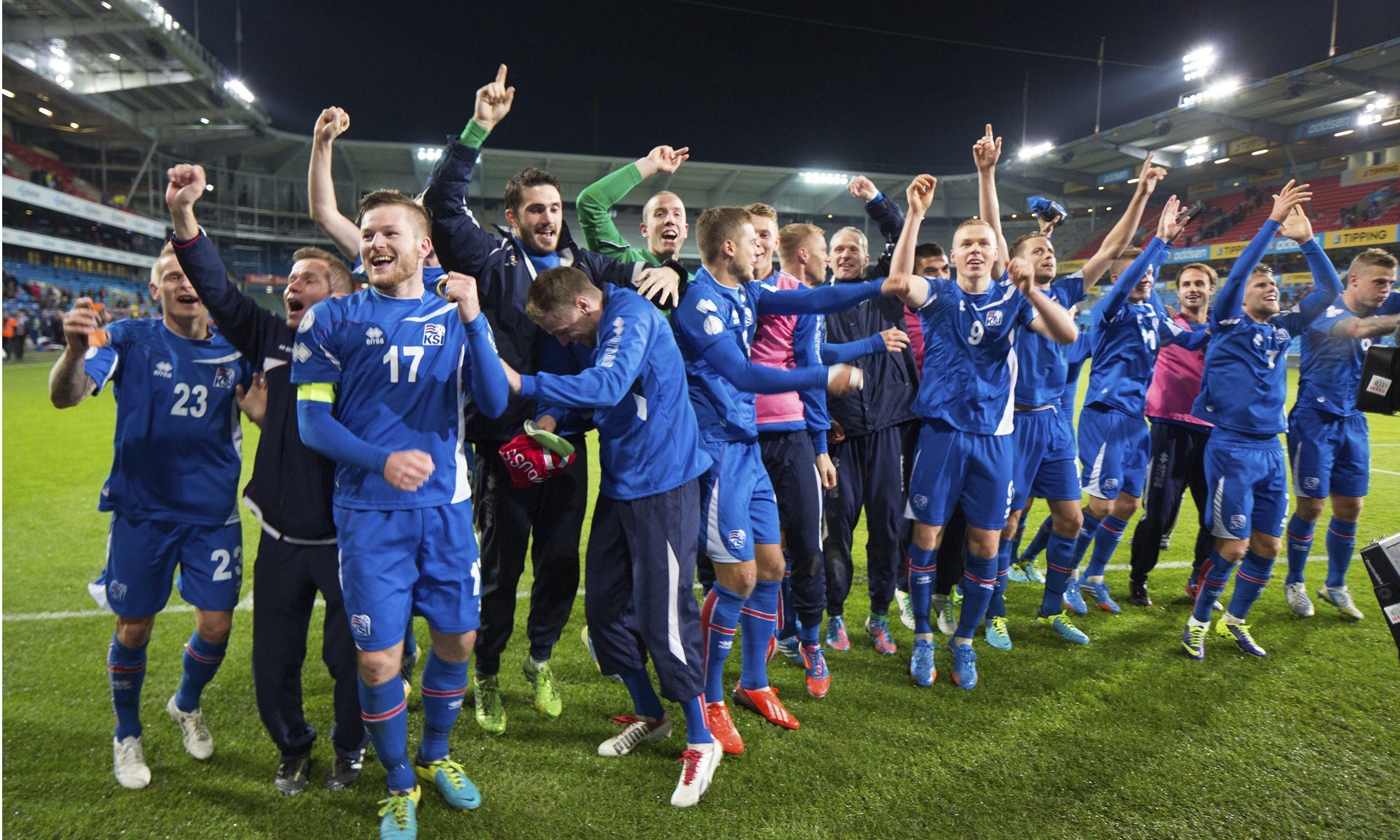 THE last two quarter-final spots are up for grabs today in wildly contrasting matches.
It's the ultimate David versus Goliath clash when Iceland try to topple England in Nice, while the other match brings together two European heavyweights at the Stade de France as Italy and Spain go head-to-head. It promises to be fascinating.
Are Hodgson and England on a hiding to nothing?
IT will have been a long wait for Roy Hodgson and England when they take to the field tonight for the last of the last-16 ties at Euro 2016. It has been a week since the goalless draw with Slovakia, and many countries have departed since then. England got through the groups unbeaten, but lots of questions remain. Hodgson insisted after the Slovakia game that one team was going to be on the end of a hiding the way England were playing, so could that be Iceland?
The manager must hope so because losing to a country of Iceland's size would be curtains for his job. This is a must-not-lose for England but it is also a cannot-win. If they win comfortably, everyone will say that was expected given the disparity in population, resources, footballing history. If they squeak through either in extra time or penalties, it will be a case of 'You won, but…' Anything else is unthinkable.
Much of the attention will fall on the strikers. Whoever plays out of Sturridge, Kane, Vardy and Rashford must do the business. We were told before the tournament that England's goal power was their trump card in France. Well, now it's time to play that card.
Will the sun finally set on Iceland's European adventure?
WHATEVER happens in Nice, Iceland have had a glorious ride at Euro 2016. They have already left amazing memories. They left Holland at home on the beach. They sent Cristiano Ronaldo into an almighty sulk after drawing with Portugal. Commentator Gudmundur Benediktsson earned international notoriety for his description of their injury-time winning goal against Austria. About 10% of the country's population, around 30,000 fans – have been cheering me then on in France. For all these reasons, Iceland have been a popular and welcome addition to the tournament.
With a population roughly the size of Coventry, on paper they should be dispatched without too much problem by England. But the Icelanders have shown no respect for anyone once out on the pitch. They have defended in numbers and also not been afraid to ruffle a few feathers, which is sure to be repeated tonight. But for such a small country with no professional league, they do have players of stature. Eidur Gudjohnsen enjoyed success at Chelsea and Barcelona. Gylfi Sigurdsson is a current Premier League star at Swansea. Bjakir Bjarnason, the Basel midfielder, who looks like a marauding Viking on the pitch. And to see them in action, one thing they do not lack is confidence. Beware England, this could be a bumpy ride.
Player of the day: Gianluigi Buffon
FOR the best part of nearly two decades, Gianluigi Buffon has set the gold standard for goalkeepers in Europe. Having gone to the 1998 World Cup in France as a 20-year-old, he is still going strong 18 years later. This is Buffon's ninth tournament, he has amassed a whopping 159 caps and is now Italy's captain but he still remains as enthusiastic as ever.
For much of his career, he has been compared to Iker Casillas, the captain for Spain's magic period between 2008 and 2012 when they won two Euros and the World Cup. But while Casillas will be on the bench here as his powers have waned considerably over the last two or three years, Buffon is still going strong. He has won Serie A for the last five seasons, and in the last campaign set a new record of 974 minutes without conceding a goal. He will be a vital figure today against the Spanish in a classic European match, his bravura and confidence there for all to see. And he may even come into his own if it needs penalties to decide the winner.
French of the day: Les tirs au but (penalty shoot-out)
---
READ MORE
Euro 2016 Daily Digest: Place your bets for the Round of 16 – Day 2
Euro 2016 Daily Digest: The last 16 gets underway with some fascinating encounters