Anthony Joshua believes his soul-searching this winter will help him get back to the top table of boxing.
The two-time world heavyweight champion will begin his latest redemption journey at O2 Arena on Saturday when he takes on Jermaine Franklin eager to bounce back from consecutive losses to Oleksandr Usyk.
Retirement talk has followed the former Olympian since his second defeat to Usyk in August and despite some tongue in cheek comments on Monday, the 33-year-old feels he found the answers he needed in Dallas with new trainer Derrick James this winter to help him return to his best.
Joshua, who had said "if people want me to retire, I'll retire" earlier in the week, explained: "I just said alright, cool, if that's the case, if that's the narrative, I will retire if I lose. It's just like what's the big deal about this whole retirement?
"I know I'm focused on winning and I know when it's time to retire I'll make that decision and, as for Saturday night, I'm focused on winning and that's all that matters.
"I've got to look at myself in the mirror with or without the belts, but losing kind of teaches you. You ask yourself questions and disconnect from the noise.
"I learnt about mind control, self-improvement and that's how I found myself in Dallas, in Texas, because I thought how can I get better, where should I go, who shall I contact, how am I going to set up the next phase of my career?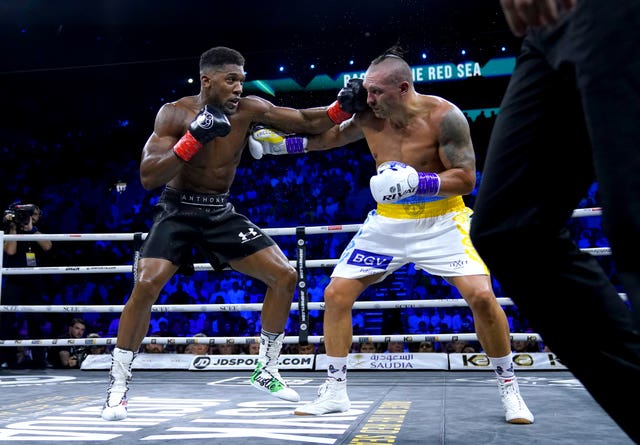 "Do I want to go on the same trajectory or do I want to take it up a notch, so asking myself all these questions is how I found myself in Texas.
"I got to a certain level but I plateaued there and I now realise that if I want to achieve again, I've got to go to another level.
"I've just found out that what I thought was good enough, wasn't and sacrifice is not a bad thing because throughout this struggle I've had to take myself through I've actually found potentially better than what I had before."
While this fight is Joshua's first since 2015 where no world title is on the line, he has left no stone unturned in his pursuit to become a three-time champion.
After basing himself at James' World Class Boxing Gym for the winter, the Finchley boxer has even remained disciplined since he landed back in the UK on March 16.
This includes keeping himself away from his family and seven-year-old son Joseph "JJ" Joshua.
"No I haven't seen them yet. I feel, no matter how much training you've done in camp, you could potentially let your opponent catch up by slipping in the last week or so," Joshua said.
"I've kept it disciplined up until now and I will until fight night.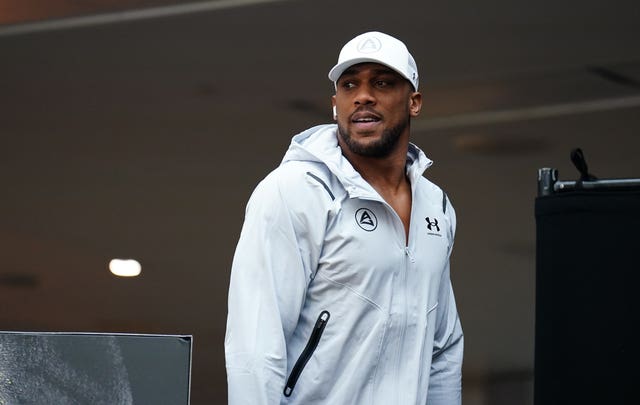 "Being further away has been better, being home is harder."
Joshua laughed when detailing how JJ was a "bad loser" like himself and did reveal the advice he would give his son if he got the boxing bug.
He added: "JJ's aware but I don't think he cares. That's the thing, I don't think he has an interest like that. He obviously knows it's boxing. Him and his cousins they box now and again.
"Boxing is so important in our life but it is not important in everyone's lives. So, for JJ it is far from important.
"He doesn't have a clue (about the dangers) unless I gave him a body shot and he's like 'ah'. And I'm like, 'that's what I feel like every day!'.
"He's like me though when I lost, that's how he is when he loses. We are bad losers. Honestly, he throws a big tantrum. I like seeing that side of him. It shows he cares.
"I think he would have a good run at it because of the experience that I've got. I would be able to guide him so he would have a head start.
"One thing that I would tell him if he was to do it, because it's his decision and I wouldn't force him to do it, but I would say don't compete with me, try to be your own individual.
"I'd tell him, 'anything I've achieved in boxing is not for you to try to match and use it for your own reasons'.
"So, for him I wouldn't want him to get into boxing and everyone is asking about his dad.
"It's too much pressure. That's the advice I would give him if he was to do it but I wouldn't advise him."
When Joshua reflects on his own journey in the pro ranks, which started with a bout against Emanuele Leo at O2 Arena in 2013, he admits the biggest challenge has been learning on the job.
This has been in and outside the ring and the scrutiny on him has been intense for almost a decade, which is why the Watford-born fighter will not follow old rival Wladimir Klitschko into boxing into his forties.
"Am I looking forward to being a free man? Yeah," Joshua said.
"As an athlete, even though we take a holiday after a fight, you still worry about what you eat.
"Complete freedom would be nice one day, as it stands it is a commitment and it is a sentence I put myself under."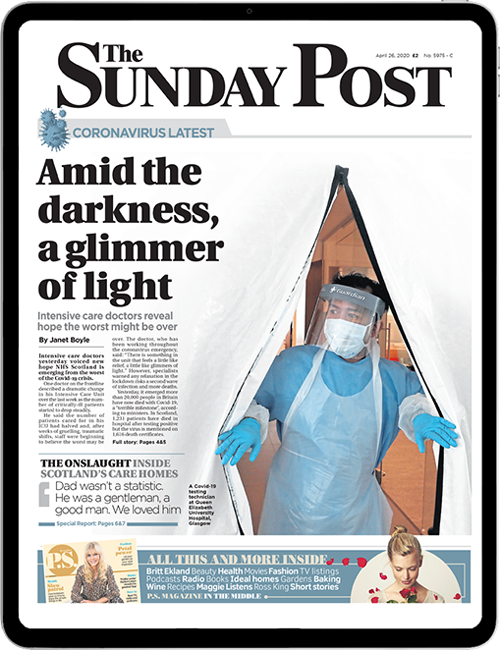 Enjoy the convenience of having The Sunday Post delivered as a digital ePaper straight to your smartphone, tablet or computer.
Subscribe for only £5.49 a month and enjoy all the benefits of the printed paper as a digital replica.
Subscribe