The World Cup gets under way on Thursday with the status of one-day internationals dwindling as Twenty20 continues to take precedence.
England have played fewer ODIs heading into this tournament than for any World Cup in almost 30 years and here, the PA news agency looks at the changing nature of the international calendar.
Has the ODI bubble burst?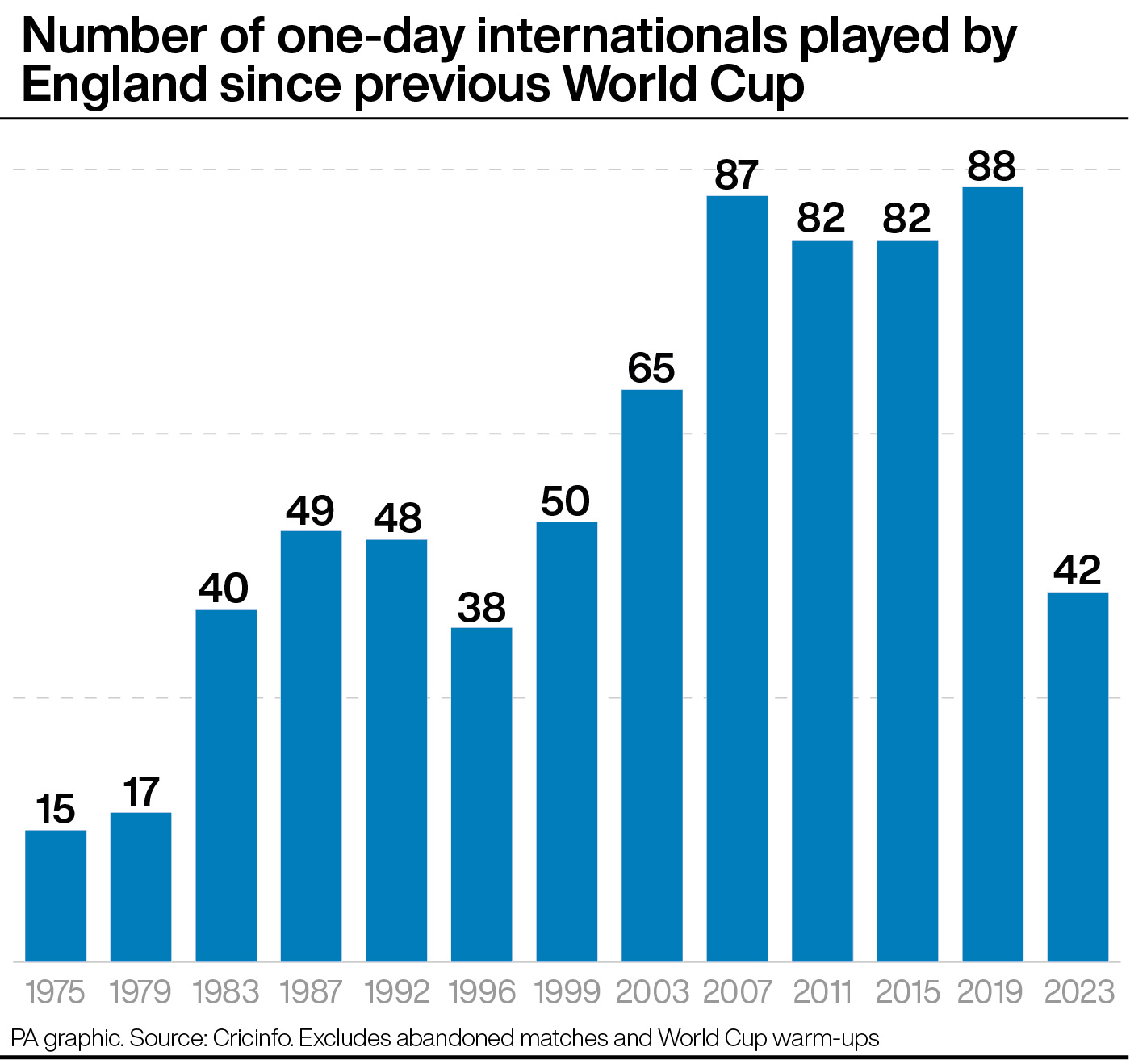 The first two World Cups, in 1975 and 1979, were played with ODIs barely yet an established format – the first fixture took place on January 5, 1971 but only 53 were played all decade outside of those tournaments.
Post-1979, England's 42 ODIs in the four-year cycle leading up to this World Cup marks their third-lowest total and their fewest since the 1996 tournament, when they had played only 38 in between World Cups. They played 40 leading up to 1983.
The picture is similar for the other leading ODI nations, with India's 66 ODIs also their third-lowest in a World Cup cycle in that time and exceeding the four-year periods up to 1996 (63) and 1983 (27).
Australia's 44 is their lowest excluding the 1970s tournaments, with 64 leading up to the 1983 World Cup and at least 75 on every other occasion since.
The four-year cycle was briefly broken by a switch to even-numbered years in the 1990s. There were five years between the tournaments in 1987 and 1992 and only three up to 1999, when the regular pattern was re-established.
Twenty20 vision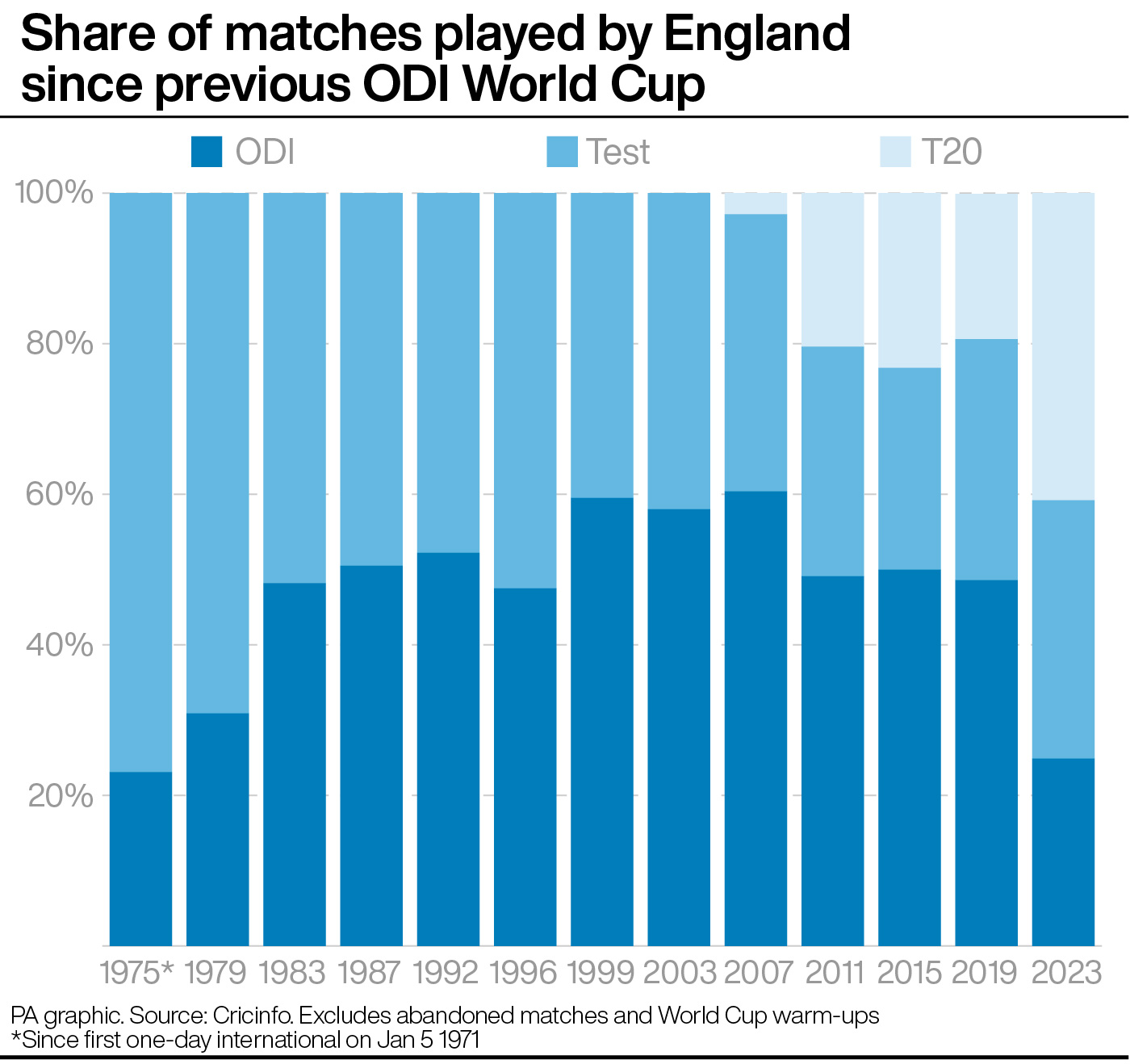 The decline of the 50-over game has been brought about by the rise of the shortest format and this cycle is the first time T20 internationals have made up the largest share of England's fixtures.
With 68 games, excluding those abandoned without a ball bowled, T20 accounts for 40.8 per cent of England's games since the 50-over World Cup final against New Zealand on July 14, 2019.
They have played 58 Tests in that time (34.3 per cent) and only 42 ODIs (24.9 per cent), the lowest share of England's fixtures for the latter format since the years leading up to the 1975 World Cup when they played 50 Tests to 17 ODIs.
T20 was only introduced for the first time in 2005 and made up just 2.8 per cent of England's games between the 2003 and 2007 World Cups. That had jumped to 20.4 per cent in the next cycle and has doubled in the years since.
Feeling the squeeze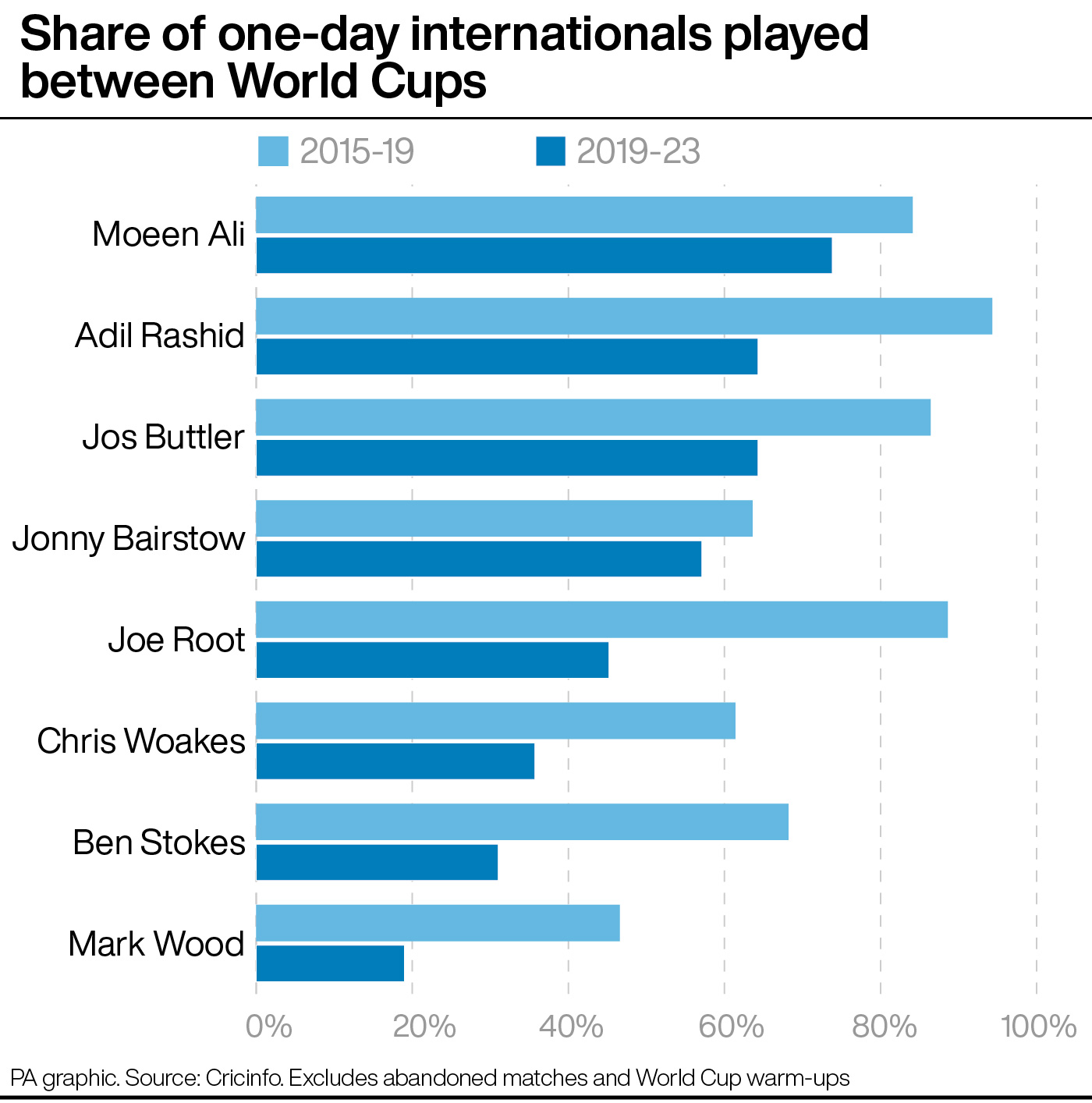 With all three formats battling for their place in the calendar, something has to give.
Ben Stokes, the hero of England's 2019 World Cup win, shockingly announced his retirement from the format last year with a warning that "there is too much cricket rammed in for people to play all three formats now".
He has returned for this World Cup – but as a specialist batter, with knee problems inhibiting his bowling – but his prolonged absence hinted at a wider trend.
Eight of the 2019 World Cup-winning squad also appear in the group this time around – captain Jos Buttler, Stokes, Joe Root, Jonny Bairstow, Moeen Ali, Adil Rashid, Chris Woakes and Mark Wood.
They had played an average of 74.1 per cent of England's games between the 2015 and 2019 tournaments, with Rashid at 94.3 per cent, but none have even reached that average mark in the years since.
Moeen's 73.8 per cent is the leading figure, with the average down to 48.8. Wood has played just 19 per cent, below even Stokes' 31 per cent.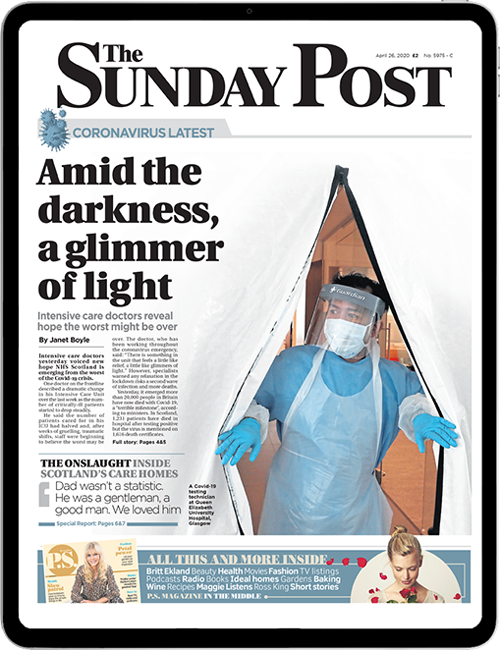 Enjoy the convenience of having The Sunday Post delivered as a digital ePaper straight to your smartphone, tablet or computer.
Subscribe for only £5.49 a month and enjoy all the benefits of the printed paper as a digital replica.
Subscribe