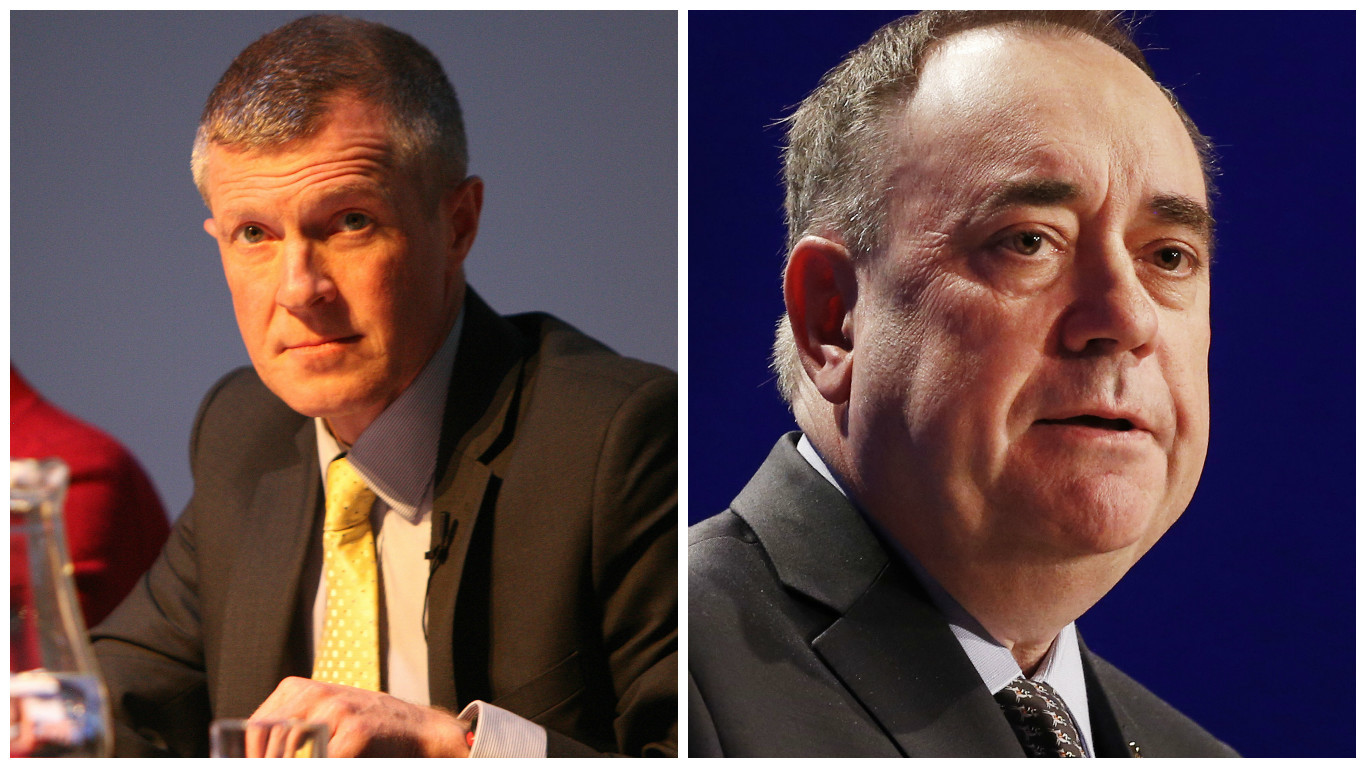 FORMER Scottish first minister Alex Salmond has been urged to quit the campaign to keep the UK in Europe "before he does any more damage".
Scottish Liberal Democrat leader Willie Rennie made the plea after Mr Salmond said Scotland could vote for independence within two years if it was "dragged" out of the European Union (EU) by a Brexit vote.
While polls across the UK suggest a tight contest between the leave and remain campaigns in the run-up to the June 23 European referendum, research in Scotland shows a clear majority in favour of staying in the EU.
Mr Salmond, a former SNP leader who is still an MP, used the first TV debate of the campaign to warn: "If you had the situation where Scotland in four weeks' time votes Remain and the rest of the UK or England drags Scotland out by voting to leave, then that would justify, in my opinion, another referendum.
"In the circumstances of Scotland being threatened with being dragged out of the EU against our will, I think the result would be 'Yes' this time."
Such a vote "would have to be within the two-year period of the UK negotiating to withdraw", he stated.
Mr Rennie accused the former first minister of "behaving like a not-so-secret agent for the leave campaign" by focusing on Scottish independence, adding that his comments made a vote to leave more likely.
The Liberal Democrat said: "He spends more time rubbishing the official remain campaign and promoting Scottish independence than making the positive case to remain in Europe."
MSPs at Holyrood overwhelmingly backed a Scottish Government motion on Thursday, making clear their support for Scotland and the UK remaining part of the EU.
Mr Rennie added: "This week in Parliament, MSPs from all parties made the clear, passionate, positive case for Scotland remaining part of the EU.
"But Alex Salmond seems more interested in using the Europe poll to advance the cause of Scottish independence than actively working to keep us in the EU.
"Too many senior figures in the SNP are approaching this 2016 referendum with a 2014 mind-set. Alex Salmond is a serial offender.
"His threats about another independence vote may encourage his supporters to back Brexit. His attacks on the remain campaign are undermining it and risking Brexit.
"On both counts he is risking our place in the European Union, not supporting it. Alex Salmond should opt out of the campaign before he does any more damage."
Scottish Labour leader Kezia Dugdale said: "I warned in the Scottish Parliament yesterday about complacency in Scotland, any suggestion that we are automatically more pro-European than any other part of the United Kingdom.
"The SNP have just had a really successful election, there's clearly a lot of support for them in this country and I think, therefore, they have a duty if they believe in Europe to make the case for Europe, but time and time again I hear SNP politicians talking about what might happen if it goes the wrong way.
"I want to hear more arguments from them about why we should stay in Europe – because it's good for jobs, it's good for Scotland's economy, it's good for young people in Scotland desperately needing work."
---
READ MORE
Scottish Lib Dem leader Willie Rennie criticises SNP's approach to EU referendum
Alex Salmond forced to remove controversial sections of memoirs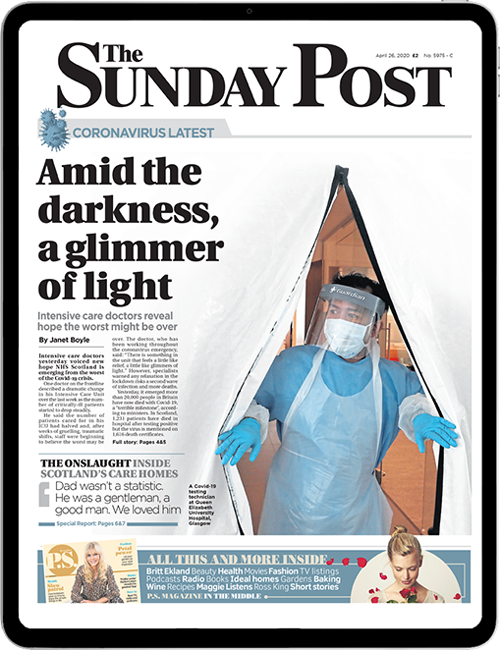 Enjoy the convenience of having The Sunday Post delivered as a digital ePaper straight to your smartphone, tablet or computer.
Subscribe for only £5.49 a month and enjoy all the benefits of the printed paper as a digital replica.
Subscribe