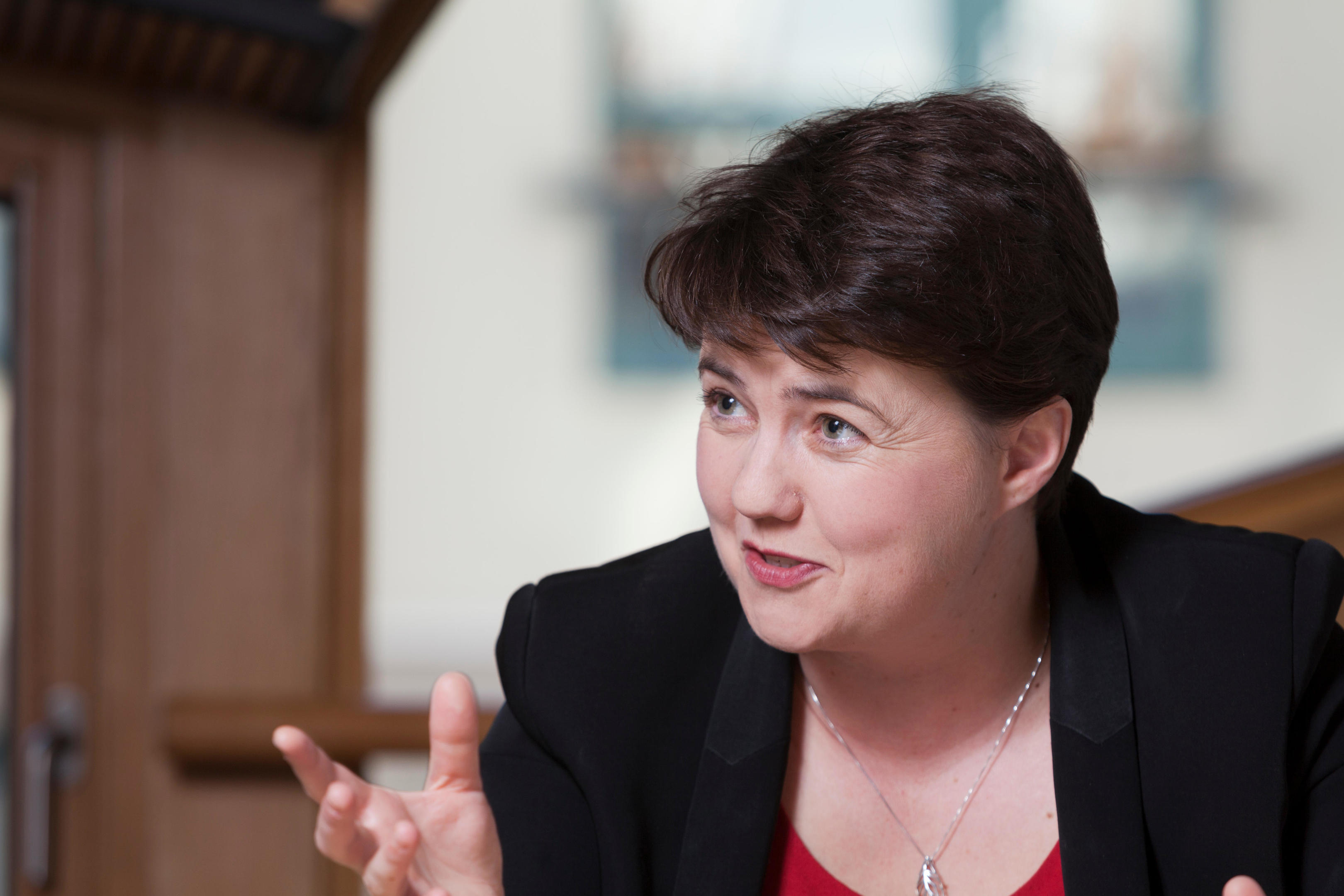 BREXIT has shocked the country … and thrown Ruth Davidson's wedding plans off course.
The leader of the Scottish Tories popped the question to long-term girlfriend Jen Wilson in May, but the vote to leave the EU has "slightly held up" preparations for the big day.
"One casualty of Brexit has been my wedding planning," she said.
"I had expected to be able to devote some of the summer to getting the guts of it done but the summer ended up being so busy with all of these meetings."
The two Celts – Ms Davidson was born in Edinburgh and raised in Fife, while her fiancé is Irish – have settled one thing.
"We are going to get married in Scotland," she said. "It is still a work in progress, but it is not a shotgun wedding, there's no clock on this."
The 37-year-old could be forgiven for feeling a tad overwhelmed.
Between Brexit, fighting the SNP's fresh drive for independence and leading the Opposition in Holyrood, the one-time Sunday school teacher has a lot on her plate.
She is celebrating five years at the helm and, with the Tories' best-ever Holyrood election result under her belt, has earned the right to boast.
"When I came in, in 2011, the party was in pretty poor shape," she said. "I got a lot of flak when I became leader, being so young at 32 and so inexperienced. I had been an MSP for just three months."
However, she took the bull by the horns, overhauling everything from campaigning and policy to finance and governance.
"It was all the unsexy stuff," she said. "I was wearing 16 hats pretty much every day, but it was all really important to get us fit to fight future elections. It all came together in May."
That is an understatement. The 2016 election saw her party leapfrog Labour into second place and Ruth is now one of the best-known political faces, tipped by some as a future Prime Minister.
"Now I feel like the old hand," she said. "I feel like the mother hen who is really proud of all her little chicks."
When asked about her colleagues in Westminster, however, the former TA signaller's tone switches.
"I am the first leader of the party in Scotland, rather than leader of the MSP group, so I am in charge of everything," she said. "I write my own policy and down south has nothing to do with it. I have never been frightened to go my own way."
The Scottish Tory has indeed broken ranks to criticise the UK Government, over tax credit cuts and firms being asked to list foreign workers.
What does she think of Theresa May personally?
"I actually really like her," she said. "She quite funny, very dry, but I'm not sure that comes across. It is a very self-deprecating humour."
For obvious reasons, Ruth's closest allies can be found in Holyrood. But that doesn't mean they are fellow true Blues.
"That's the unspoken thing about politics," she said. "Behind all of the shouting in the Chamber, many of your best friends in politics are from other parties.
"You tend to form alliances with the group of people you came in the same intake as. You build friendships across party lines."
So, would she go for a drink with "enemies" such as Nicola Sturgeon and Kezia Dugdale?
"I'm not saying we would go for pizza and beer but I'd like to think there is a healthy respect there," she said. "I certainly respect them and would like to think they respect me."
Unlike Nicola Sturgeon, who has made much of buying her fashion from Scottish designer Totty Rocks, Ms Davidson says she buys her outfits from the high street.
"I've never been much of a clothes horse," she said. "I get my suits from the high street and some casual wear, particularly shoes, over the internet because it is cheaper."
But she despairs at the media's obsession over what women in politics wear.
"I'd like to think we are past that," she said. "These are all women with a brain and I don't think your capability in the job can be based on where you get your jacket from.
"At the UK Conservative Party conference, because there has been so much discussion of Theresa May's shoes, one of the UK papers did a feature about male MP's footwear and where they got them from – it was brilliant. It had little pictures of their feet and where they got their shoes."
Her focus is on taking Nicola Sturgeon's place as First Minister.
"That's what politics is all about," she said. "It's not because I think Bute House is a step up from my two-bed newbuild but there are things I want to change in Scotland."
She has five years to convince Scotland she deserves the job. In the meantime, she hopes to get a little more time to herself.
"I'd quite like to cook more fresh meals," she said.
"I really enjoy cooking but, at the moment, my life does seem to be buying things in silver trays to whack in the oven while I do something else."
Ruth on…
Independence
SCOTTISH independence could be back on the agenda after the Brexit vote exposed divisions north and south of the Border.
But Ruth Davidson said she will not be leading the pro-Union campaign.
"I would not put myself forward, nor do I think it appropriate for any party leader to lead the pro-union case," she said.
Has she discussed a pro-Union alliance with Labour leader Kezia Dugdale?
"Of course I have conversations across party lines about different scenarios."
On the second push for an independent Scotland, she said: "Nicola Sturgeon said if the people didn't choose to have a second referendum then she had no right to call one. The minority of people who support a second referendum is getting smaller every day.
"She has no right to call one."
Brexit
THE country is in for a bumpy ride once Article 50 is triggered but the Brexit negotiations will come good, according to Ms Davidson.
"Because it is a two-year process, particularly the first year is quite hard negotiating," she said.
"Anyone who has watched Europe closely will know that deals are done at five to midnight the night before, so I think it could look hard going for the first year to 18 months.
"But I think we have to keep confidence that, eventually, in the second half of the second year, we will see some of the areas of contention being resolved."
Despite the Scottish Tories' leader arguing for a remain vote, she said the UK must accept the result.
"I was for remain and I have never hidden the fact that I was desperately disappointed with the result.
"I I was a remainer because I grew up in a manufacturing household. Every plate of food that was put in front of my sister and I growing up was because my dad made stuff and he sold it abroad.
"Now, as much as I don't like the result and didn't want the result, 17.5m people voted, and you have to respect the result – even if you don't agree with it."
She added Brexit could be an opportunity for Scotland's fishermen, but added: "What I want is tariff-free trade. There are different ways to construct this.
"Quite a lot of this is not black and white, it is a grey area. No country has ever left the EU. This will have to be a bespoke deal for the UK.
"There's no precedent for this."
Theresa May
THE Prime Minister is not for turning, the Conservatives' leader in Scotland has said.
Theresa May will listen but has a steely resolve once her mind is made up, Ms Davidson said.
"She will take time to make decisions," she added. "She will take in all the relevant information, so if you want to help formulate her opinion, you have to get in early because, once she made her decision she will stick to it.
"There is no kite-flying or U-turning."
Ms Davidson also says she has a better relationship with the new PM.
"I knew her better than I knew David Cameron when I first became leader," she said.
"I supported her against Andrea Leadsom because I thought she was the right woman for the job. I actually really like her."
The High Street
A REVIVAL of Scotland's high streets is only possible if the Government backtracks on its large business supplement levy for shops, Ms Davidson said.
She said: "The Scottish Government argues it only applies to the big boys when actually you're talking about one in six shops in Perth, including independent retailers.
"It is galling for people who are trying to open shops and regenerate high streets to have a Scottish Government that doubles some of their costs overnight, makes it twice as much they would have to pay if they were a mile south of the Border, and then see that same Scottish Government give £1m to Amazon to undercut them on the internet.
"There are questions about priorities the Scottish Government has to field."
Business rates should also be frozen while a Government review is ongoing, she said.
Health
SPENDING watchdog Audit Scotland has warned some Scottish health boards may not be able to balance the books.
Ruth Davidson said the Scottish Government must focus on GP services, adding: "That is the worst Audit Scotland report I've seen into the health service in Scotland.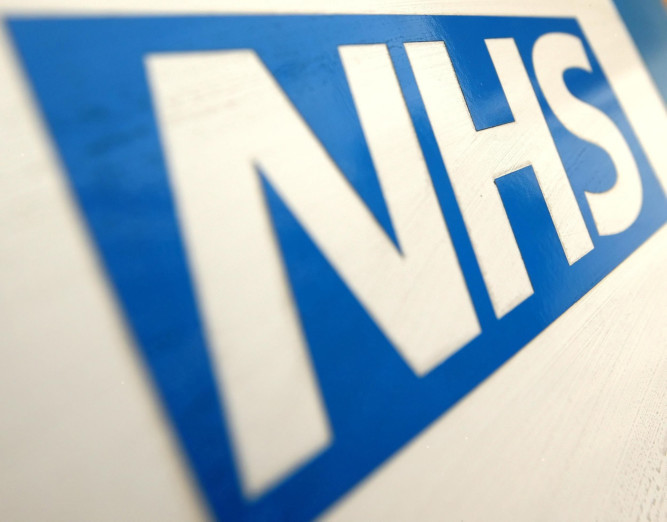 "There is a huge tranche of money coming as part of Barnett consequentials, and because of the uplift in health spending down south. We have been absolutely categorical that every single penny of that should be spent on health in Scotland.
"We want 11% of the health budget to be spent on GP services.
"The money spent in hospitals can be offset if you have genuine, functioning GP services, with hub GP services that can take bloods and do tests."
The Police
THE move to a single police force was "hugely flawed" and is now wasting money, Ms Davidson said.
She said: "Police officers are being asked to do more than what is their job. I think we need to be honest about what it is that we are asking of personnel.
"In terms of the ways of working, we're looking at how we can free up police to do the job they thought they had signed up for."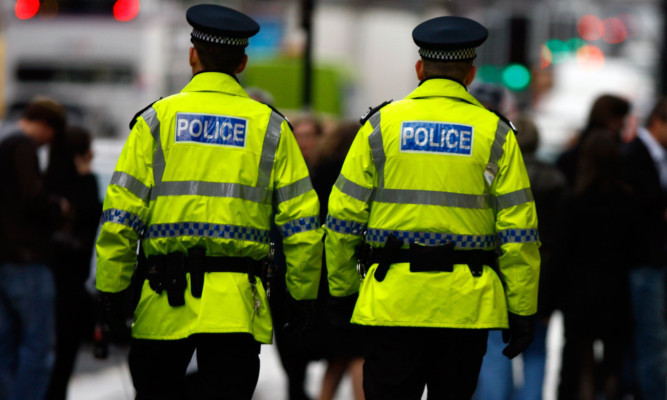 Will the Tories argue for more money for Police Scotland?
She said: "We need to look at the funding structure but it's easy to forget one reason the SNP wanted to centralise the police force was they said it would save £100m a year.
"We wanted a police force funded to a level that allows it to do the job but there have been false savings that have ended up costing more and there is a more rigorous way that you can budget for the police."
---
READ MORE
Ruth Davidson makes her peace with Boris Johnson post Brexit clash
Ruth Davidson urges Nicola Sturgeon to rule out second independence referendum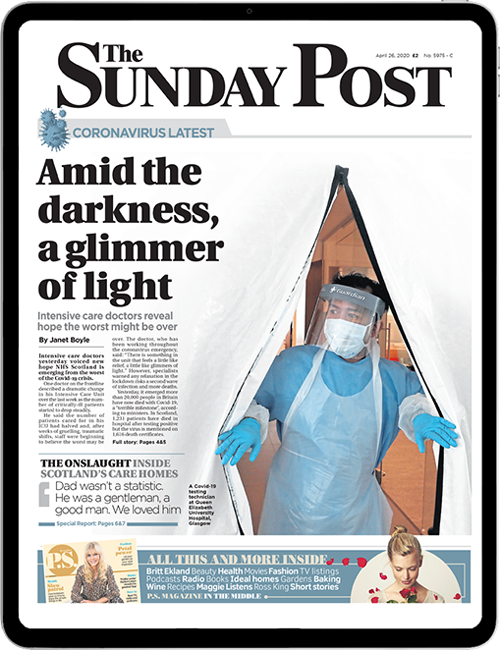 Enjoy the convenience of having The Sunday Post delivered as a digital ePaper straight to your smartphone, tablet or computer.
Subscribe for only £5.49 a month and enjoy all the benefits of the printed paper as a digital replica.
Subscribe