Under-pressure households were offered some welcome cheer after official figures showed wage growth finally caught up with price rises after nearly two years of seeing earnings outstripped by inflation.
The Office for National Statistics (ONS) reported that average regular weekly earnings growth remained at 7.8% in the three months to July, the highest since comparable records began in 2001.
This meant that so-called real wages were flat over the quarter – marking the first time they have not fallen since October 2021.
Here we look at what this means for Britons and the wider UK economy.
– What are real wages?
Real wages means earnings growth after inflation is taken into account. Inflation is the term used for the rate at which prices increase over time.
If real wages are positive, it means earnings are rising at a faster pace than prices.
In the latest data, real regular wages, not including bonuses, matched the level of Consumer Prices Index inflation in the quarter to July.
This has happened as wages have been surging at a record pace, with employers meeting staff demands for higher pay amid the cost-of-living crisis.
At the same time, inflation has been easing back, from a high of 11.1% last October to 6.8% in July.
– With wages no longer being outstripped by inflation, does this mean the cost-of-living crisis is over?
While it will come as a relief to many Britons who have been struggling to make ends meet, inflation is still far above the Bank of England's 2% target, which is set by the Government.
Next week's inflation figures will be watched closely for confirmation of whether it has eased back further, but there are fears that rising fuel prices in August may push it back up again, which would eat into workers' pay once more.
Experts also worry that the record rises in wages may reinforce the need for another interest rate hike, which would add to cost pressures on households and businesses through increased mortgage costs.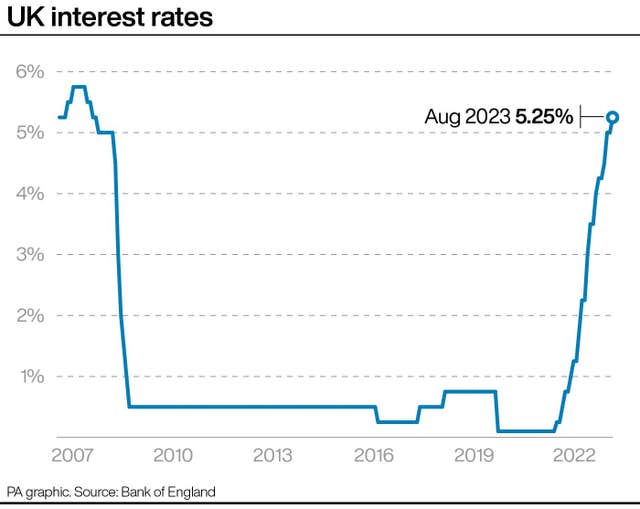 – So it's not all good news to have record wage growth?
The Bank of England is worried that if wages continue to surge at a record pace, this will fuel inflation further.
There are concerns over a wage-price spiral, when prices continue to rise as a result of higher wages in a self-reinforcing loop.
Firms pass higher staff costs on to consumers in the form of higher prices, while workers have more spending power through higher earnings.
– Where are wages set to go from here?
Experts believe that there are signs that wage growth is near the peak and will start to slow soon.
The wider jobs market is beginning to cool, with the unemployment rate increasing to 4.3% in the three months to July, from 4.2% in the previous three months, while vacancies fell below the million mark for the first time since the summer of 2021.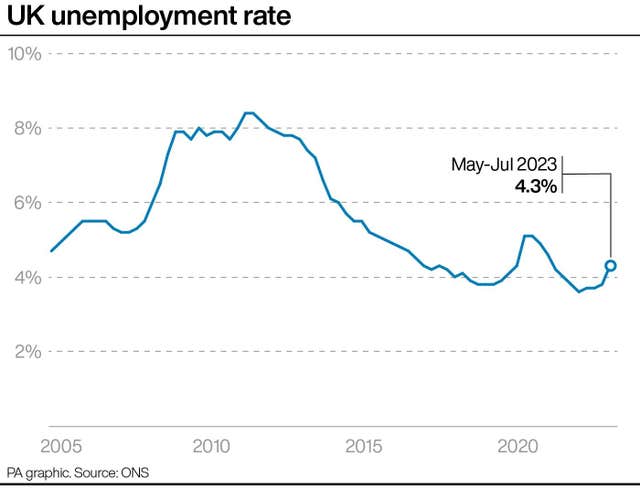 This is set to have an impact on wage demand, as will economic uncertainty caused by the cost-of-living crisis and 14 rate rises in a row.
– What does this mean for interest rates?
Many economists believe the Bank may vote to increase rates from 5.25% to 5.5% when it meets on September 21 due largely to the strength of wage growth.
But this may be the peak, according to Samuel Tombs at Pantheon Macroeconomics.
"We still expect wage increases to slow soon… and for the MPC to hike Bank Rate by 25 basis points this month and then call it quits, leaving it at 5.5% until starting to reduce it from the second quarter of 2024 onwards," he said.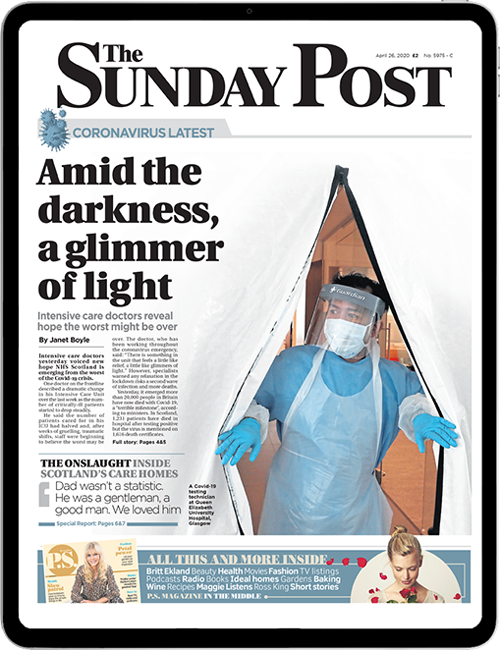 Enjoy the convenience of having The Sunday Post delivered as a digital ePaper straight to your smartphone, tablet or computer.
Subscribe for only £5.49 a month and enjoy all the benefits of the printed paper as a digital replica.
Subscribe