Labour has said there are "very serious questions to answer" about how a UK supermarket has become embroiled in a major beef fraud investigation.
The National Food Crime Unit (NFCU), part of the Food Standards Agency, has not named the supermarket but said that pre-packed meat and deli products from South America and Europe have been supplied to the retailer and labelled as British.
The investigation involves the review of about 1.3 million documents with products being sold to customers as "best British beef", Farmers Weekly reported.
Shadow environment secretary Jim McMahon said in response: "We were told the lessons of the horsemeat scandal had been learnt, but unfortunately this investigation could cast that into doubt.
"There are clearly very serious questions to answer and it's right that an urgent investigation is currently under way."
The NFCU said the retailer in question has now removed all affected products from its shelves.
In 2013, horsemeat was discovered in the food supply chain in products being sold as beef.
Millions of products were withdrawn all over Europe at great cost to the industry and the UK economy.
Andrew Quinn, deputy head of the NFCU, confirmed the agency is investigating a supply of fraudulent pre-packed sliced meat and deli products.
He said: "The retailer was notified on the same day that we took action against the food business suspected of the fraud and immediately removed all affected products from their shelves.
"The retailer continues to work closely and co-operatively with the NFCU investigation to progress the case against the supplier. This is not a food safety issue but a matter of food fraud.
"Any fraud investigations of this nature take time to go through evidence and bring to any outcome, including any potential prosecution. We take food fraud very seriously and are acting urgently to protect the consumer."
At the National Farmers' Union (NFU) conference last month, president Minette Batters warned against the possibility of another food scandal, saying: "Ten years on from the horsegate scandal, we cannot afford to be so complacent about the risks that continue to exist."
Environment Secretary Therese Coffey later told the conference that the Government has worked hard to ensure biosecurity and that "we shouldn't be putting ideas into people's minds" in case consumers are scared off.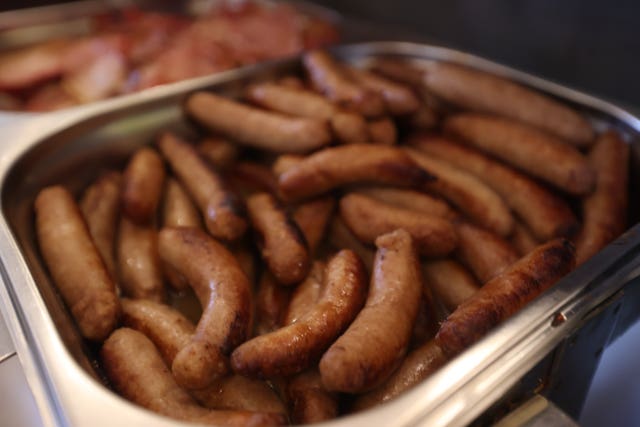 Earlier on Thursday, The Guardian reported that a group of Tory MPs and peers are gearing up to oppose post-Brexit trade deals with Canada and Mexico after raising concerns about the welfare of pigs and cattle in those countries.
Pigs in Canada face castration, ear notching, tail docking and teeth trimming while sows are kept for long periods in stalls where they cannot turn around, a practice banned in the UK, the newspaper said.
At the NFU conference, farming minister Mark Spencer refused to rule out Mexican beef imports, for which he was criticised by the Climate Change Committee.
It said importing such beef would compromise the UK's net zero targets and would be unfair to UK businesses who will have to adopt stringent measures to reduce emissions.
Compassion in World Farming (CWF), an animal welfare pressure group, has also been calling for greater animal welfare standards by visiting Rishi Sunak's constituency in North Yorkshire.
It is asking the Prime Minister and the Government to pass the Animal Welfare (Kept Animals) Bill – introduced by former environment secretary George Eustice – and ban exports of live animals.
CWF campaigners have driven from Somerset to Suffolk, Nottinghamshire, the Lake District and Yorkshire where they delivered a petition signed by 27,000 people to Tory MPs' offices urging them to push the Bill through Parliament.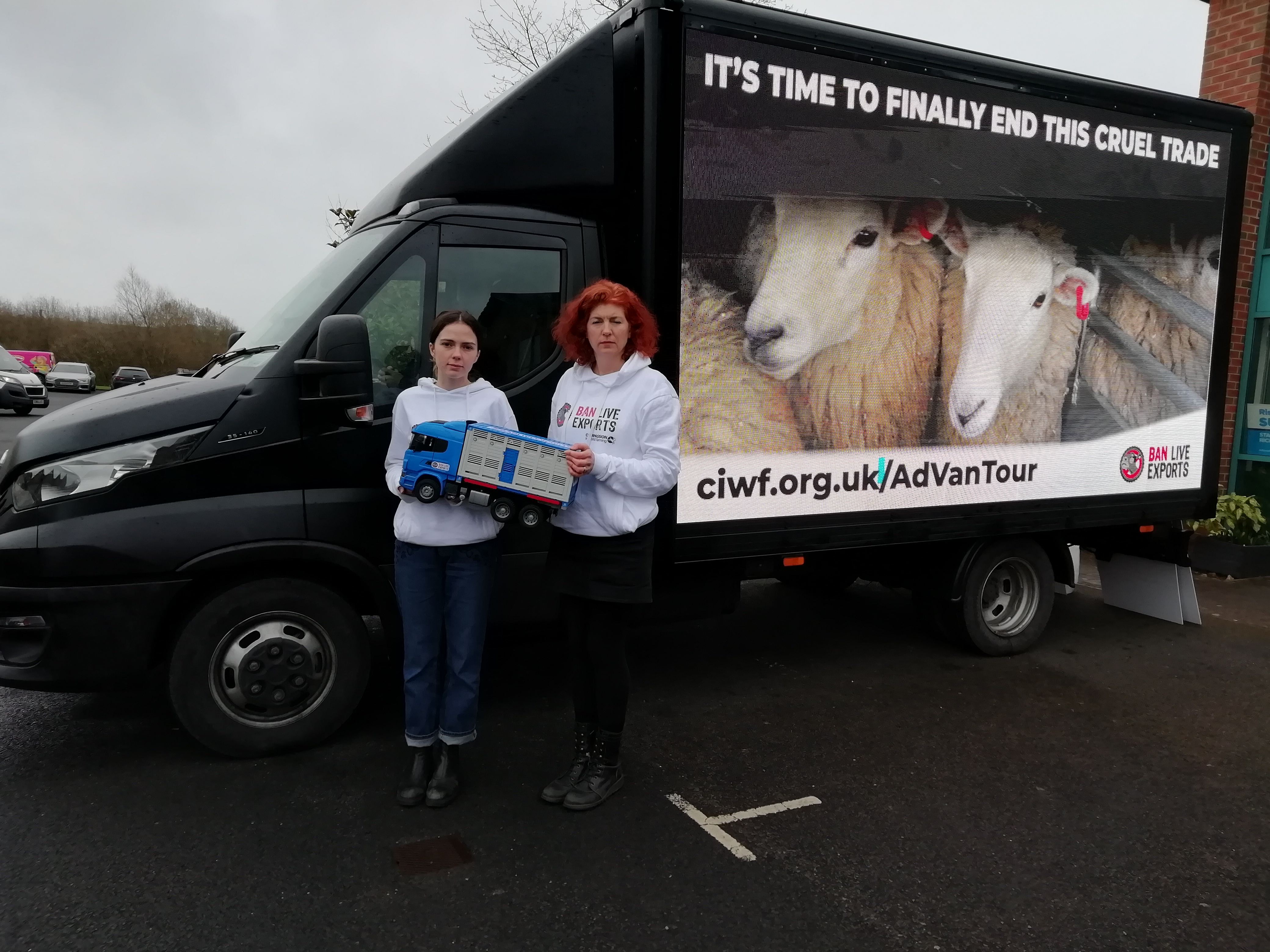 James West, senior policy manager with CWF, said: "The Kept Animals Bill has not progressed in Parliament since November 2021 and the Government simply aren't making it a priority, despite calls from the British public and NGOs, including Compassion in World Farming, to do so.
"By taking our campaign to the doorsteps of those who can advance this Bill, we are making it impossible for them to ignore it any longer.
"Live exports cause overcrowding, stress, exhaustion, dehydration, hunger and even death. This cruel trade must end.
"Ministers won't take the Kept Animals Bill back to the House of Commons to secure a British live export ban, so we are making sure their constituents know about it.
"This legislation has cross-party support and is ready for its final stages in the House of Commons. So, what is the Government waiting for?"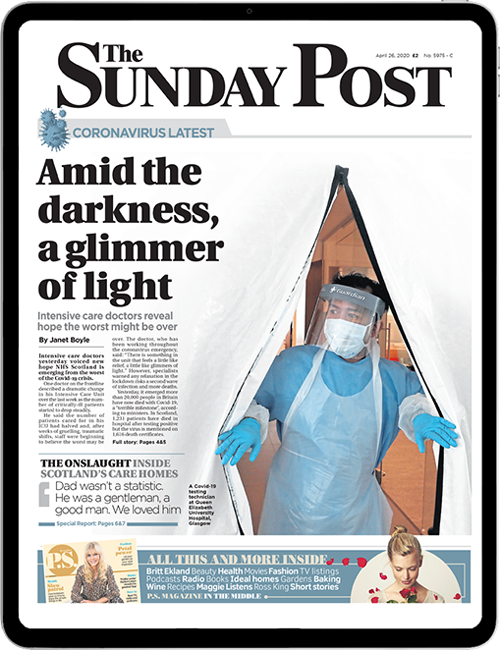 Enjoy the convenience of having The Sunday Post delivered as a digital ePaper straight to your smartphone, tablet or computer.
Subscribe for only £5.49 a month and enjoy all the benefits of the printed paper as a digital replica.
Subscribe