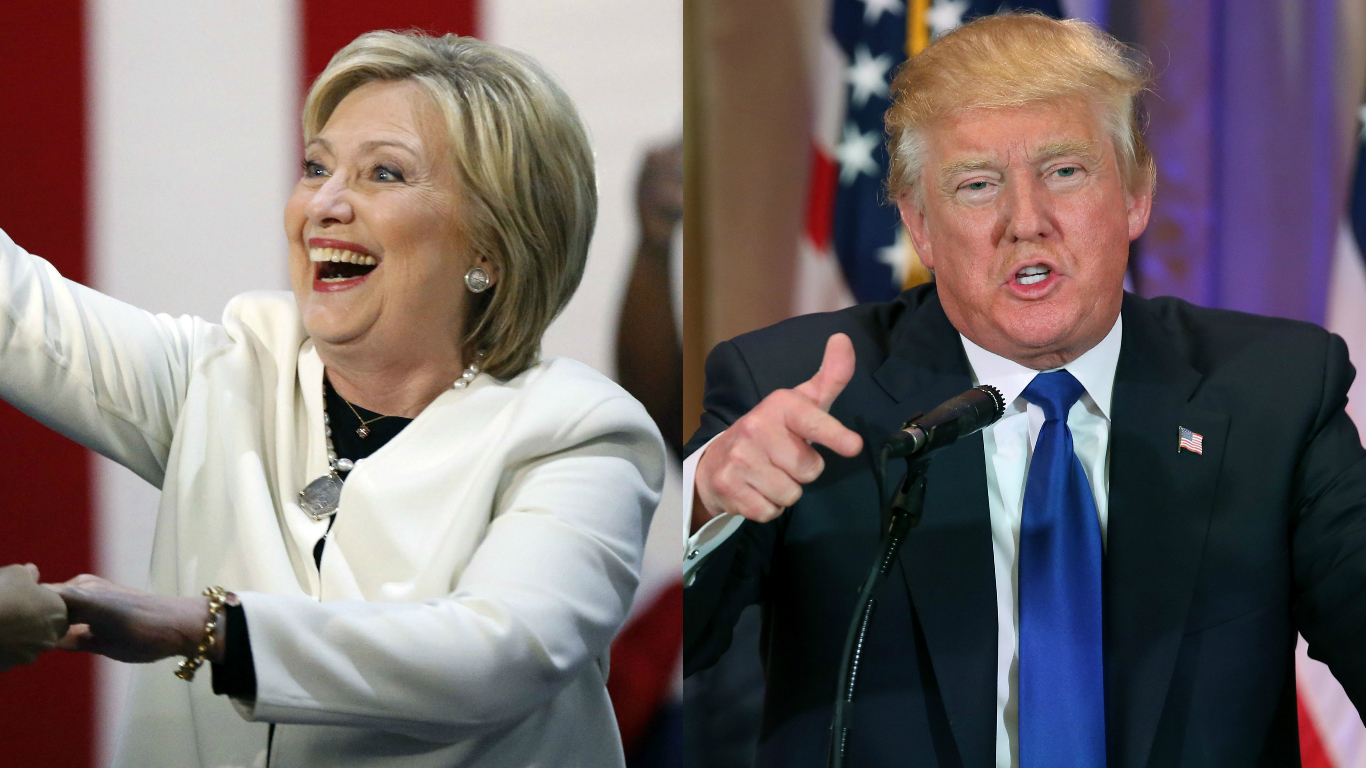 Super Tuesday, as its known, is one of the most significant days in the campaign trail – with lots of voters, states and delegates up for grabs.
As it comes to a close, here's a look at what the day taught us about the presidential battle.
1. It looks like a two-horse race for the White House.
Trump and Clinton both took major steps towards claiming their parties' presidential nominations. Clinton won seven of 11 states, and Trump did at least as well (the count is still on). Although state primaries and caucuses will continue for several months more, Trump and Clinton are the obvious front-runners – upping the likelihood of a showdown between the starkly different candidates.
2. Clinton is eyeing up Trump as competition, ignoring her Democratic rival.
Bernie Sanders might also have his eye on the prize, but Clinton chose to focus on Trump as she addressed supporters during a victory rally in Miami. "It's clear tonight that the stakes in this election have never been higher and the rhetoric we're hearing on the other side has never been lower," she said.
3. Trump also foresees a contest with Clinton.
Casting Clinton as part of the political establishment that has failed Americans, Trump told a news conference: "She's been there for so long. If she hasn't straightened it out by now, she's not going to straighten it out in the next four years."
4. Cruz wants his competition to step aside to fight Trump.
Conservative senator Ted Cruz has won in four states, and is calling for the non-Trump-supporting Republicans to unite. He urged Marco Rubio and other candidates to drop out of the race. "I ask you to prayerfully consider our coming together, united," he said.
5. But Rubio's race is just getting started.
Florida Senator Rubio scored his first victory on Tuesday in the Minnesota caucuses. Numerous Republican officeholders had promoted him as the party's best alternative to Trump, but he's currently 200 delegates behind. This could all change on March 15 in the Florida primary – his home state – where the winner will claim all the delegates.
6. Sanders is giving Clinton a tough run.
Bernie Sanders, the democratic socialist who wants a "political revolution", gave Clinton a tougher-than-expected challenge. He won four states on Super Tuesday (Colorado, Minnesota, Oklahoma and Vermont). But he's still a way behind his Democratic rival, as Clinton holds at least 1,005 delegates compared with his 373.
7. The candidates inched closer to the target.
Clinton won the Democratic vote in Alabama, Georgia, Tennessee, Virginia, Arkansas, Texas, Massachusetts and American Samoa.
Trump was the victorious Republican in Alabama, Georgia, Massachusetts, Tennessee, Virginia, Arkansas and Vermont. Cruz scooped Texas, Oklahoma and Alaska for the Republicans, with his rival Rubio winning in Minnesota.
Sanders won the Democratic votes in Vermont, Oklahoma, Minnesota and Colorado.
8. Trump thinks he's a unifier.
Trump said he had "expanded" his party and claimed he was responsible for higher voter turnout in the primary states. He also claimed to be a "unifier", although realised some might find it hard to believe.
"I think we're going to be more inclusive, I think we're going to be more unified, and I think we're going to win in November," he announced at a news conference in his Mar-a-Lago resort in Florida.
9. The gap between the rivals is widening.
Delegates are individuals who represent their states at national party conventions. The candidate who gains a majority of their party's delegates during the primaries wins the nomination. Clinton and Trump are clearly in the lead to reach the delegate target for their parties, but Cruz and Sanders could catch up.
The race for nomination will resume on Saturday with primary elections and caucuses in Kansas, Kentucky, Louisiana, Maine and Nebraska.
---
READ MORE
Donald, you're a balloon! Actor Brian Cox blasts presidential candidate Trump
There are 60 Donald Trumps in the UK… The Brits with presidential candidate names
//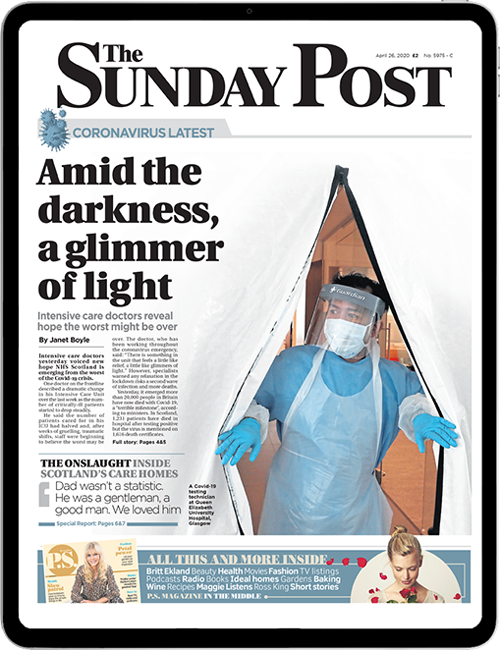 Enjoy the convenience of having The Sunday Post delivered as a digital ePaper straight to your smartphone, tablet or computer.
Subscribe for only £5.49 a month and enjoy all the benefits of the printed paper as a digital replica.
Subscribe