The Post Office workers' union has threatened fresh industrial action as Royal Mail bosses stand accused of using a "punishment charter" to intimidate striking workers in an increasingly bitter dispute over pay and conditions.
In a hearing with the Business, Energy and Industrial Strategy (Beis) committee, the Communication Workers Union (CWU) said Royal Mail is "waging war" against its workforce and postal workers are being undermined and undervalued.
CWU general secretary Dave Ward told the Commons committee the company is "goading" staff and using what he said is known as a punishment charter to intimidate striking workers.
He said: "We've never seen this level of demoralisation, which we say is deliberately being done to force people out of their jobs.
"We've had disputes in the past but it's never been as bitter."
Mr Ward said when striking staff go back to work, they are denied normal levels of overtime and threatened if they fail to complete their work in time.
He also said Royal Mail has "attacked" employees on sick pay.
And he said many striking workers and union representatives have been suspended.
Conversely, in November, the Royal Mail called on Mr Ward to put an end to "unacceptable" behaviours on picket lines, flagging more than 100 allegations of violence and assault, harassment, intimidation and criminal damage during the CWU's industrial action.
Several police forces in the UK, including the Metropolitan Police and Police Scotland, are investigating the incidents.
Meanwhile, CWU assistant secretary Andy Furey told the committee the Post Office could face fresh strike action after members rejected a 5% pay offer.
Mr Furey said: "We have now conducted two ballots for strike action and on both occasions there have been over 90% 'yes' votes.
"I wrote to the chief executive Nick Read last week seeking a meeting with him. Thus far he has refused to engage in negotiations directly. We've offered to call off the action should that meeting get off the ground."
"Clearly it is not an issue of affordability, particularly as Nick Read himself doubled his income last year to £850,000 from the previous year," he added.
Mr Read was later questioned by the committee over the status of talks with the union and his pay package.
He said he is "very keen" to speak to the CWU and has not refused, highlighting a letter asking to meet only arrived on Friday.
Mr Read confirmed his yearly salary is £415,000 and he got a £400,000 bonus last year, despite MP Darren Jones saying some postmasters were paying themselves below the minimum wage and "struggling to make ends meet".
In a bruising session, Royal Mail chief executive officer Simon Thompson was also grilled by MPs over his annual salary of £540,000 – 23 times the £25,700-a-year average postal worker's pay – and the £140,000 bonus he was awarded.
MP Ian Lavery asked: "Are you really worth that amount of money, Mr Thompson?"
Mr Thompson said last year was different to the "very serious situation" occurring this year, where the company is losing £1 million a day.
The chief executive was criticised on several occasions by MPs over his "evasive" answers and even warned he could be misleading Parliament.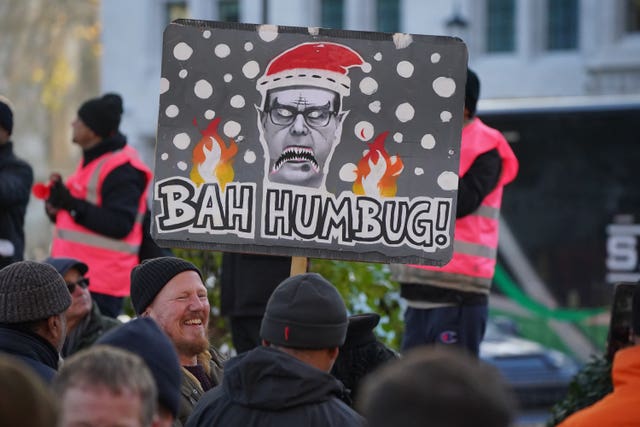 Mr Jones, who chaired the session, said his performance was a "grave concern" to the committee.
Mr Thompson said talks with the CWU resumed after a conversation on New Year's Eve with the union's general secretary and he wants to reach an agreement as soon as possible.
Earlier in the session, the CWU accused the Royal Mail of deliberately running down universal services – which obligates the group to deliver letters to every address in the UK six days a week and parcels five days a week – with the intention of off-loading them.
Mr Ward said: "The company do not see the universal service as an advantage. They see it as a financial burden."
Mr Thompson said the group is "very proud to be the provider of the universal service".
The group recently asked the Government to axe Saturday deliveries, cutting its service from six days to five, but this has so far been refused by ministers.
CWU members in Royal Mail staged 18 days of strike action during the second half of 2022 over pay, jobs and conditions, including on key shopping days over the Black Friday sales period in December.
Mr Thompson was also asked about the recent cyber attack which has seen the Royal Mail unable to send items overseas since it was announced on Thursday.
He said it would be "detrimental" to discuss any details of an investigation into the incident, but said Royal Mail will be able to share more information "in the very, very near future".
He added: "Based on investigation so far, we believe there has been no compromising of any form of customer information. If that situation should change, we will let customers know immediately."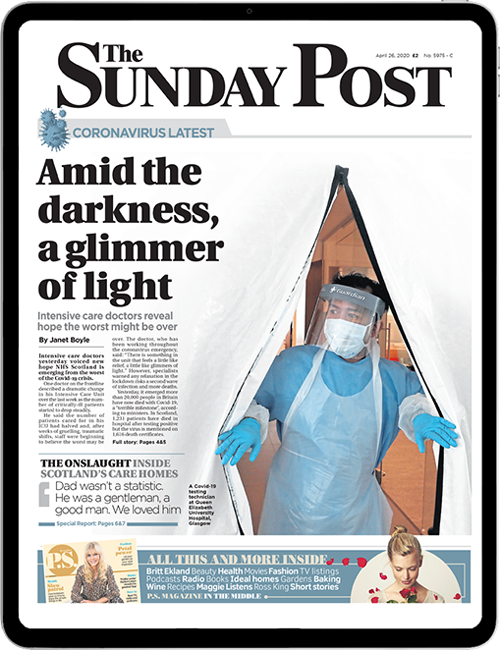 Enjoy the convenience of having The Sunday Post delivered as a digital ePaper straight to your smartphone, tablet or computer.
Subscribe for only £5.49 a month and enjoy all the benefits of the printed paper as a digital replica.
Subscribe