The Liberal Democrats are calling on the Government to triple tax for social media firms to fund a dedicated mental health professional in every school in England.
The policy would see the 2% digital services levy raised to 6% of company revenues in order to provide increased support for children at 22,000 schools across England.
Cyberbullying and harmful content online were among causes of concern for parents worried about their children's psychological wellbeing in a 2021 survey by Parentkind cited by the Lib Dems.
Deputy leader Daisy Cooper warned mental health has "dropped off the political radar" as she introduced a wider package of health proposals, including regular check-ups on the NHS for those at risk.
Mental health "MOT checks" would also be offered to men in their 40s, women who have recently given birth and people in retirement under party plans.
Lib Dem education and children's spokeswoman Munira Wilson said: "Young people are facing a mental health emergency and we need to act now to tackle it.
"Both the pandemic and the rise of social media have done enormous damage to children's mental health. Conservative ministers have completely failed to grasp the scale of this crisis. They have neglected young people and let them down again and again."
The Lib Dems became the first political party to adopt an early version of its manifesto for the next general election at its annual conference in Bournemouth on Sunday.
A suite of policies aimed at wooing voters in traditionally Tory seats were voted through, including a commitment to keep the "triple lock", which increases the state pension in line with whichever is highest out of wages, inflation or 2.5%.
Sir Ed Davey confirmed on Sky News's Sunday Morning With Trevor Phillips that the party would continue to support the mechanism under any circumstances, which neither the Conservatives nor Labour have promised to do.
Protecting Britain's rivers with a special "blue flag" status to prevent sewage dumping and the right to see a GP within seven days have also now become party policy.
Despite its focus on local health services and the environment, which the party believes is crucial to win over voters in Tory heartlands, questions have persisted over its stance on Brexit.
The leader has said returning to the EU is not on the table in the immediate future, but that the party would ultimately seek "root-and-branch" reform of Britain's current relationship with Brussels.
"I'm worried that when parties talk about tinkering around the edges, they're not really advocating the root-and-branch reform that Liberal Democrats believe is important to rebuild our relationship with Europe," he said.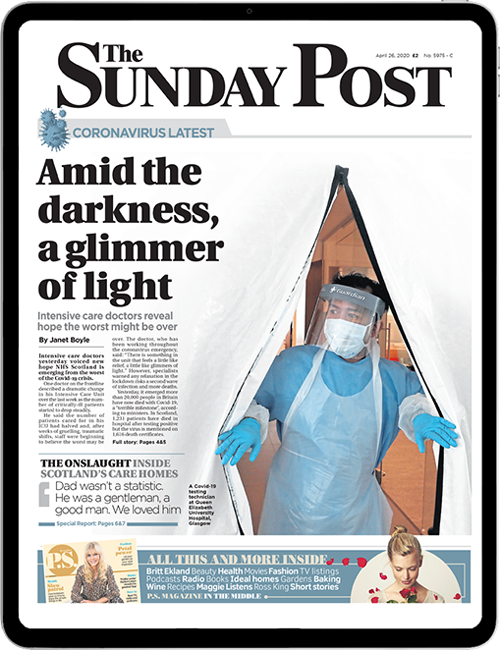 Enjoy the convenience of having The Sunday Post delivered as a digital ePaper straight to your smartphone, tablet or computer.
Subscribe for only £5.49 a month and enjoy all the benefits of the printed paper as a digital replica.
Subscribe