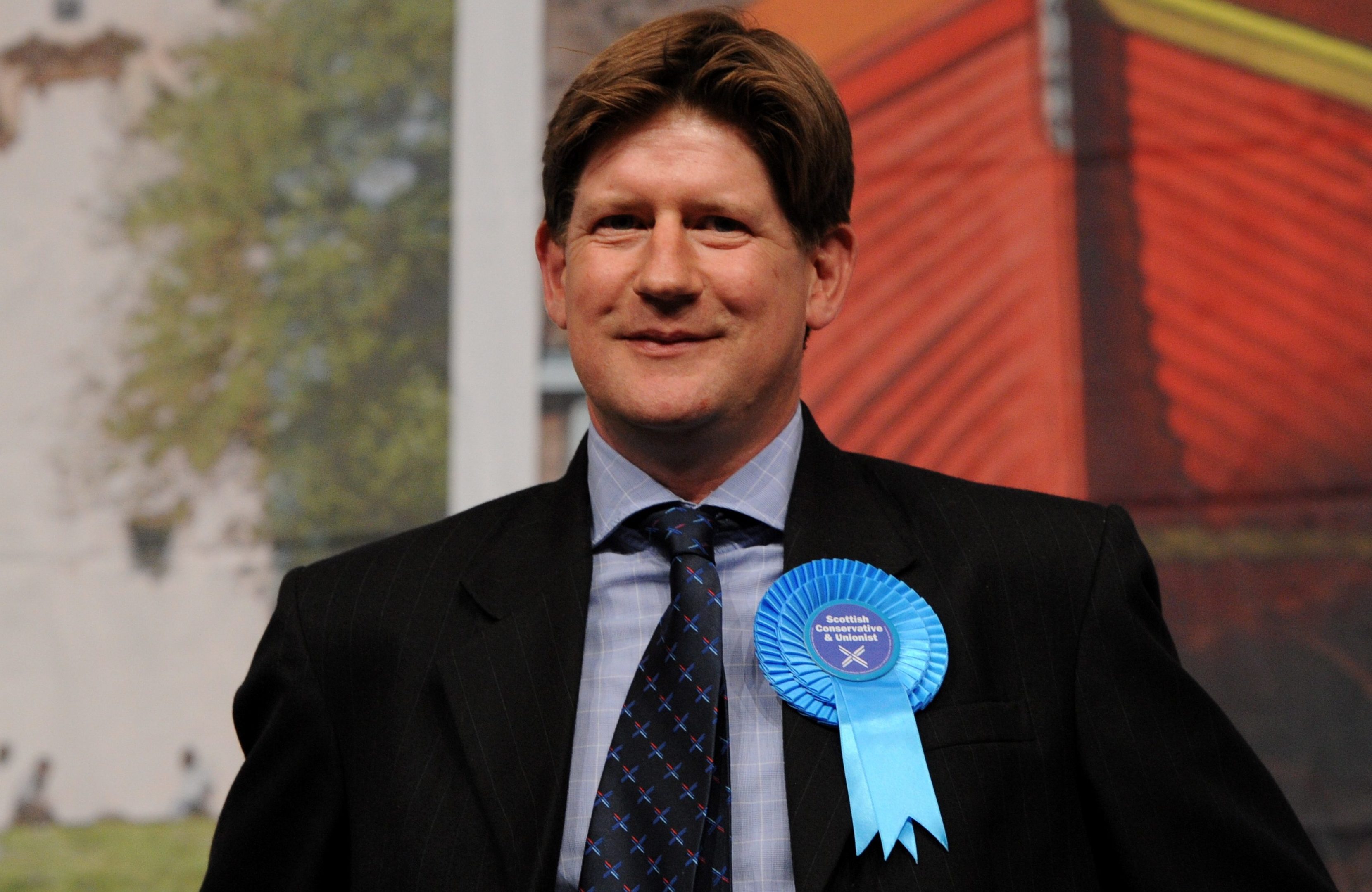 A MULTI-MILLIONAIRE Tory MSP is facing allegations he failed to declare using his own office for his Holyrood campaign.
Alexander Burnett won his Aberdeenshire West seat in May by 900 votes and was just £1303 under the £14,062 campaign spending limit set by the Electoral Commission.
The watchdog's rules state the value of any office space used in election campaigns must be declared.
But Mr Burnett, who is worth more than £20 million, allegedly failed to declare the use of his Banchory Business Centre in an official election spending return.
The SNP last night called for Mr Burnett to be suspended from the Tories.
It is expected the party will put in a complaint about the issue to the Electoral Commission this week.
An SNP spokesman: "These are serious revelations about campaign spending in Aberdeenshire West and raise questions over whether the Tories broke election rules.
"Candidates and political parties have a responsibility to be open and transparent about what they spend.
"In this case – where the Tories edged the vote by only the slightest of margins – any campaign spending kept off the books could have affected the outcome of the election."
Mr Burnett's election agent Grace O'Keeffe posted a photo to Twitter from within the Banchory Business Centre on polling day. A similar snap from the office was posted in April.
Both posts were made private after The Sunday Post contacted the Tories for a comment.
Mr Burnett's election returns for the five weeks before the election show he spent £376.25 on office costs, with a further £682.50 spent between January and April.
But the return states the accommodation was supplied by the West Aberdeenshire and Kincardine branch of the Scottish Conservatives.
The returns also show Mr Burnett spent modest sums on mobile phone bills supplied by the North Banchory Company, a property firm which the Tory MSP is a director of.
However, there's no mention of phone costs for the Banchory Business Centre as referenced in the Twitter message from Mr Burnett's election agent.
A statement issued on Mr Burnett's behalf said: "All telephoning has been properly declared on the national and constituency election returns."
Mr Burnett was reported to the public standards commissioner over an alleged conflict of interest earlier this month. He is said to have asked Holyrood questions about a rival property firm's development, which he opposes.
---
READ MORE
Lindsay Razaq: Move away from Westminster would bring Parliament back to the people