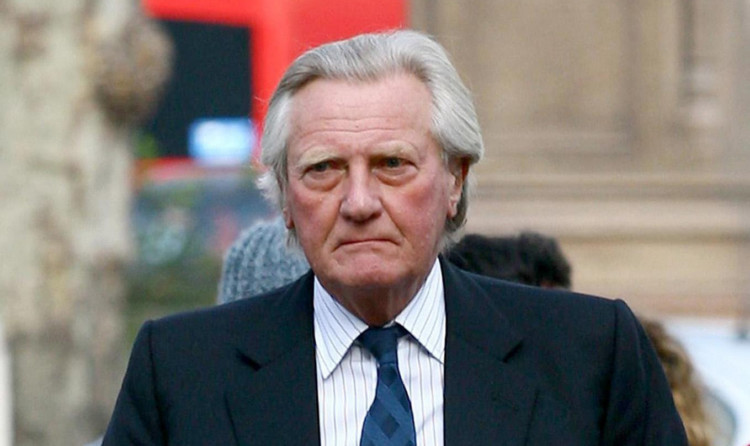 The former Defence Secretary, Michael Heseltine, has admitted blocking a potential oil boom off the West coast of Scotland in the 1980s.
The Sunday Post revealed last year that declassified documents appeared to show the Ministry of Defence forced oil firms to withdraw applications to drill for oil in the Firth of Clyde, fearing exploration of the seabed would interfere with nuclear submarines travelling to and from Faslane.
Now Lord Heseltine, Defence Secretary at the time, has confirmed it.
Asked by The Sunday Post if it was the right decision he said: "I do remember that. The question is whether it was right for strategic or defence reasons.
"Briefed as I would be on Britain's national security issues, the implication is that someone should've said: 'Yes but the politics of this are unattractive so you should override the strategic defence interests of Britain for the sake of some poll in some local community council'.
"I would've said: 'You've got the wrong Secretary of State."
"Forgive me, but I was Defence Secretary to defend Scotland."
And he said it was still the right decision today.
He explained: "We've still got nuclear submarines, we've still got a defence alliance with America, we still have to defend this country against any contingency many of which we can't foresee so what's changed?"
SNP backbencher Chic Brodie, who is pressing for the Firth of Clyde to be surveyed again to establish the full extent of oil and gas reserves, said: "These answers from Michael Heseltine confirm the Thatcher Government knew about the oil and covered that up for defence reasons.
"The conspiracy is out."
But the former Deputy Prime Minister claimed SNP attempts to politicise the decision were misguided. He also criticised the Yes campaign's commitment to rid Scottish waters of nuclear submarines.
He added: "This is a classic example of why the Yes campaign is not going to win.
"It's the worst sort of populism, exploiting defence interests on the basis that somehow the English will defend us whatever we do. My understanding of the Scots is very different.
"Here is a hugely proud nation that has played an incredible role in the defence of this country."
Lord Heseltine was Defence Secretary from 1983 until he walked out of Margaret Thatcher's cabinet in 1986 after a row over the future of Westland helicopters.
His return to frontline politics in 1990 forced Thatcher to step down, but it was John Major who took over as PM with Heseltine as Environment Secretary, charged with dismantling the hated poll tax.
He added: "I think we were wrong to do the poll tax in Scotland. That was a mistake. But I would point out that it was a Tory Government that got rid of it, largely because I insisted it should happen.
"That does not justify breaking up the UK just because one Government made one mistake."
Now 81 and still on the front line of politics co-ordinating the Government's policy on regional growth and devolution to the English regions, he's convinced Scotland will vote No in September.
"For me, the strengths of the UK are so powerful, the history so dramatic, the achievements so evident in the way we have worked for the last 300 years, that there's no case for breaking it up.
"Working together, sharing our talents, building on our strengths is of more compelling relevance to the century in which we live."
He added: "One of my first memories of Scotland I was eight, it was 1941 and as children we replayed the battles that were critical at that time to our national security.
"My tanks were painted in the colours of the Black Watch, although I come from Swansea.
"It never occurred to me that I was dealing with a foreign country, that these people were foreigners or something like that.
"This was us. Fighting against real enemies in really nasty circumstances."
However the Tory big beast appeared to pour scorn on Scottish leader Ruth Davidson's plans for more devolution in the event of a No vote which include proposals to give Holyrood the power to levy its own rate of income tax.
He added: "I'm a sceptic about, in this relatively small island, the idea of varying tax rates. If I was asked, I would say, look there's more important things to do."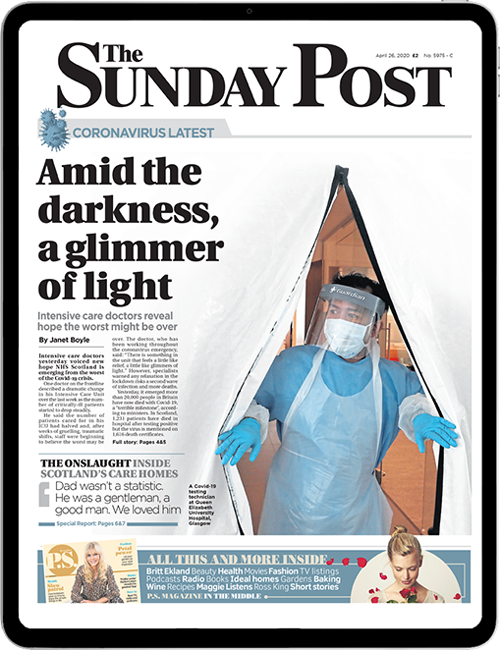 Enjoy the convenience of having The Sunday Post delivered as a digital ePaper straight to your smartphone, tablet or computer.
Subscribe for only £5.49 a month and enjoy all the benefits of the printed paper as a digital replica.
Subscribe