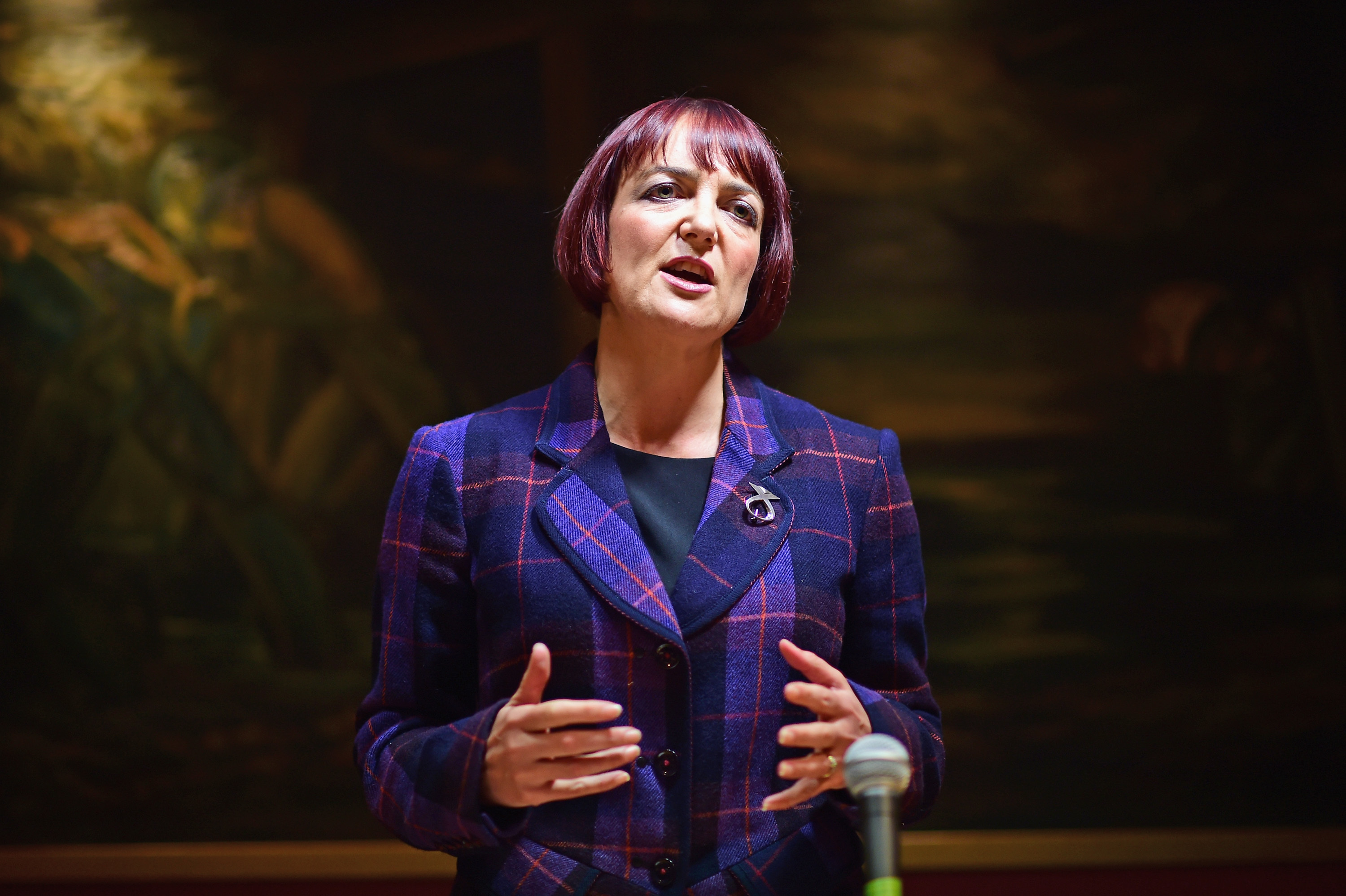 Angela Constance described the promise to double free childcare to 30 hours a week by 2020 as one of the country's biggest infrastructure projects and will require hundreds of new nurseries to be built.
Critics have questioned the cost and timescales of the £900 million SNP plan, but Miss Constance said the move was part of a wider bid to place closing the educational attainment gap between the richest and poorest at the heart of everything the Scottish Government does.
Miss Constance said she wanted to be "within touching distance of eliminating it within a decade".
A dedicated "access champion" will also be appointed to try to get a greater number of poorer Scots into universities.
Around 30,000 people work in childcare across Scotland at the moment and the industry last night questioned if enough staff could be found.
But Miss Constance said work on the ambitious programme was already under way.
She said: "It's a £900 million overall cost per year, so that's 600 new centres and we'll need 20,000 new staff.
"The work is already under way, and you'll appreciate with something this size there is a lot more planning.
"It will be one of our biggest infrastructure projects – it is how we should think about it.
"The future of the country depends on it, the attainment gap starts early so we need to ensure the quality as well as the quantity."
Currently, every three and four-year-old has the promise of a free place for 600 hours a year but often this is for a morning or afternoon session at a council nursery which isn't always convenient for working parents.
Campaign group Fair Funding For Our Kids estimates around one in five children are missing out on the existing pledge and have raised doubts about how achievable the SNP's pledge is within five years.
Miss Constance said the issue of flexibility was "very important" and she was encouraged by trials in some local authority areas of allowing people to take up full days instead of half-day sessions.
However, Purnima Tanuku, OBE, chief executive of National Day Nurseries Association, said "funding will be the biggest single factor determining the success of expanded free early learning and childcare".
She added: "Nurseries in Scotland currently have to absorb the biggest funding shortfall in the UK. Unless this is addressed, their ability to offer more free hours is
in doubt. Nurseries are paid an average of £3.56 an hour by local authorities for a free place for three and four-year-olds, but this falls short of their costs by £1,128 a child per year.
"In our recent annual survey, half the respondent nurseries said they were unlikely or unsure they would offer additional free hours, due to chronic underfunding and rising business costs.
"The staffing question is also critical. Could the sector find enough new staff to facilitate expansion?"
Meanwhile, Miss Constance has said the widening gap between rich and poor pupils will be the "defining issue of the next parliament".
Earlier this year, The Sunday Post revealed a breakdown of the 2015 exam results which showed pupils from well-off backgrounds were seven times more likely to get three Higher A-grades than those from poorer areas.
The SNP minister said that, in 2007, sustainable economic growth was pushed by the SNP as the "one thing that bound together all government activity" and she thinks closing the attainment gap will be the main focus if the SNP is re-elected.
Said: "We want to go further and faster as, to borrow one of my mother's phrases, we are just not having it.
"We want to be within touching distance of eliminating it within a decade."
An open access tsar will be appointed to get more disadvantaged children into university as "it is a complex issue and an issue that merits a dedicated champion," said Miss Constance.
But the SNP minister also wants to shake-up of traditional routes to work and education.
"I want to see middle-class youngsters choosing high quality vocational opportunities and I want to see more working-class kids going to St Andrews to study classics," she said.
Education Sec's 'light-bulb moment'
AT the age of 14 Angela Constance had an epiphany, or what might have actually been closer to a kick up the backside.
Drifting through the early years of High School, her mother sat her down and spelled out exactly why she needed to knuckle down.
She explained: "I had a bit of a light-bulb moment.
"Some of that was about my mother having harsh words about pulling my socks up – but it sank in.
"I would have been an average pupil and became quite disengaged in S1 and S2.
"I never had much interest in literature until I was about 14 and university certainly never crossed my mind until I was about 14 or 15."
The former social worker, who has an eight-year-old son, said the influence of English and History teachers were the bright spots of her school years but her experience of Scotland's education system in the 1980s was mixed.
She added: "There were times I felt a bit written off. I remember the stigma of the green ticket for free meals, so I don't have a rose-tinted view of my education.
"I also felt at times that less was expected of me, whether that was to do with coming from the mining village I grew up in or whether it was to do with being a girl.
"I remember sitting in modern studies and the teacher pointing out that Addiewell and Pumpherston were the poorest areas in the district, and it hitting me that was where I was from – I resented the way in which it was so pointed."
Miss Constance said a comment by teaching guru Dame Ruth Silver, that every Education Secretary she's met wants to recreate their own childhood, has stuck with her.
She said: "I don't want to do that – for children today I want something better. If it's not good enough for my son, it's not good enough for anyone's bairn."
---
READ MORE
Kezia Dugdale challenges SNP to match Labour pledge on anti-poverty action
Politics Podcast: The week in Westminster with guest SNP MP Martin Docherty-Hughes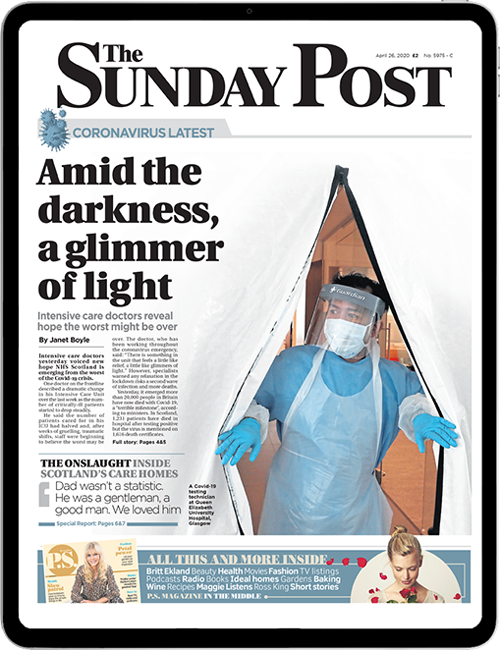 Enjoy the convenience of having The Sunday Post delivered as a digital ePaper straight to your smartphone, tablet or computer.
Subscribe for only £5.49 a month and enjoy all the benefits of the printed paper as a digital replica.
Subscribe