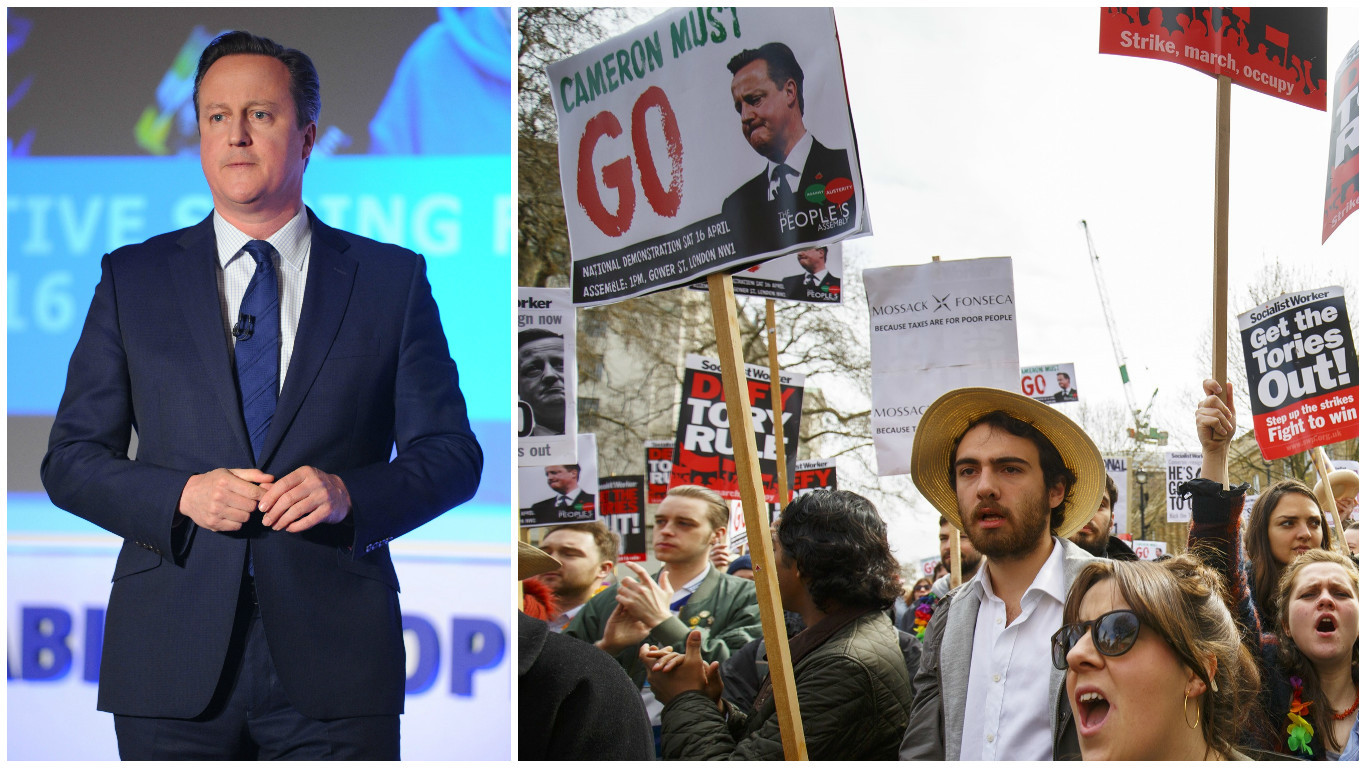 The Prime Minister is under fire over how much he benefited from his late father's offshore fund, which was revealed in millions of leaked papers from a Panamanian law firm.
Mr Cameron said HMRC and the National Crime Agency would be given an extra £10 million to investigate allegations of tax-dodging and money laundering linked to the Panama Papers data leak.
The Tory leader told Tory activists he botched the handling of the row over his financial affairs, adding it had "not been a great week".
HMRC is already investigating more than 700 current leads with a link to Panama, the Treasury has revealed, and Mr Cameron claimed the agencies now had some of the most sophisticated technology, experts and resources to tackle money laundering and tax evasion anywhere in the world.
He said: "The UK has been at the forefront of international action to tackle the global scourge of aggressive tax avoidance and evasion, and international corruption more broadly.
"There is clearly further to go and this taskforce will bring together the best of British expertise to deal with any wrongdoing relating to the Panama Papers."
The PM last week admitted he had made a £19,000 profit from a Bahamas-based fund set up by his father, Ian.
This sparked widespread anger and protesters in central London waved placards and chanted slogans criticising tax avoidance.
The organiser of the Downing Street protest, Abi Wilkinson, said the revelations about the Prime Minister's finances raised questions about his commitment to tackling tax avoidance.
She said: "The thing that really made us think we had to get out and protest was the news that, in 2013 when the EU were trying to crack down on offshoring and tax avoidance, he stepped in and actually weakened what they were trying to do."
Commons leader Chris Grayling, who is on the opposite side to Mr Cameron in the debate over Britain's EU membership, said those accusing Mr Cameron of misleading the public were making a "mountain out of a mole hill".
And Mr Cameron yesterday said he had done nothing wrong, just handled the situation badly.
Speaking at the Conservative Party's spring forum in London, he said: "It has not been a great week. I know that I should have handled this better, I could have handled this better.
"I know there are lessons to learn and I will learn them."
HMRC has requested the Panama Papers information held by the International Consortium of Investigative Journalists, but has not yet been given access to the 11 million documents disclosed in the data leak.
Treasury Financial Secretary David Gauke said: "No government has done more to make sure that we crack down on tax evasion and aggressive avoidance, both here in the UK and internationally.
"But as the Panama papers show, tax evasion is part of a wider set of international criminal activity together with money laundering, illicit finance and evading sanctions."
Dave's riches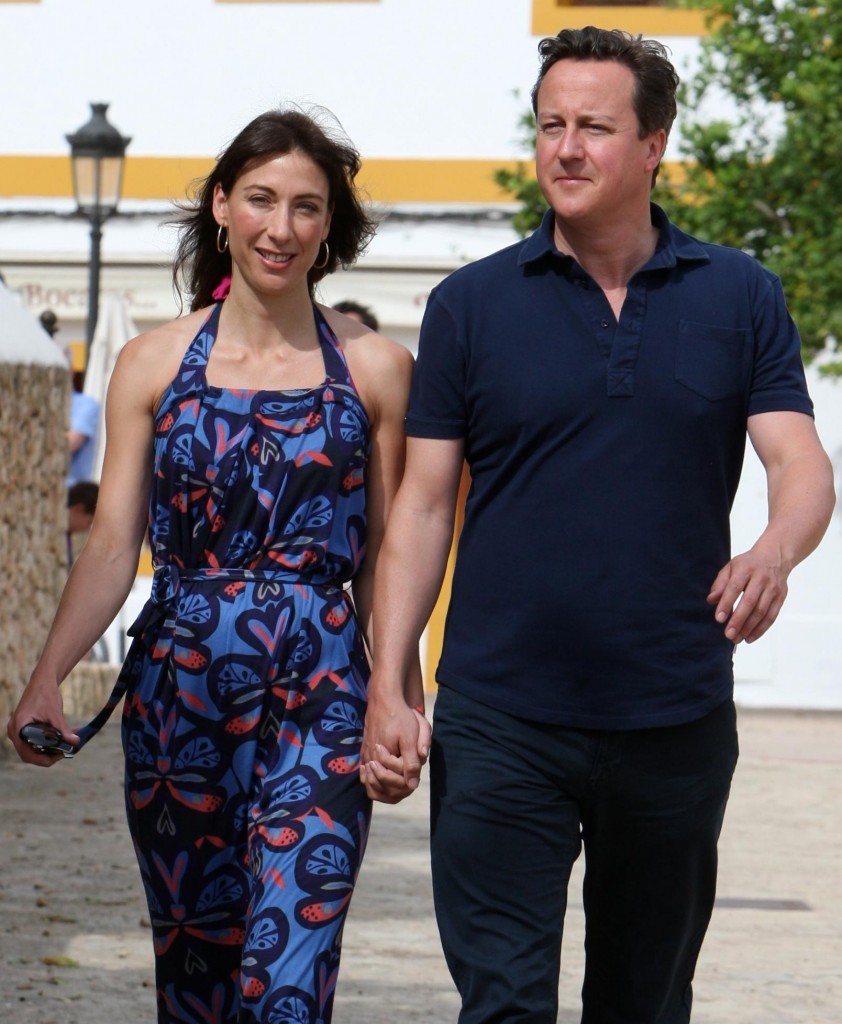 THE Prime Minister last night took the unprecedented step of releasing his personal finance details.
In a desperate bid to stave of the tax avoidance crisis enveloping his leadership, he revealed he had a taxable income of more than £200,000 last year and paid almost £76,000 in tax.
The figures also showed that, on top of his income as Prime Minister, his 50% share of the rental income on the Camerons' family home in London amounted to £46,899.
In addition he received £9,834 in taxable expenses from the Tory party and £3,052 in interest on savings in a high street bank.
The figures revealed that when he first entered Downing Street in 2010 he took advantage of a £20,000 tax-free allowance as part of his £142,500 salary.
The information, first promised in 2012 but released following the furore about Mr Cameron's shares in an offshore fund set up by his father Ian, showed that Mr Cameron earned enough to benefit from the cut in the top rate of tax from 50p to 45p.
The cut, announced in 2012 for people earning more than £150,000, came into effect in April 2013.
Mr Cameron said he was publishing the information to be "completely open and transparent" about his financial affairs.
The Prime Minister and his wife Samantha made a £19,000 profit from their sale in 2010 of shares in the Blairmore Holdings fund set up by Ian Cameron.
The £9,501 declared as Mr Cameron's share of the profit in the schedule released by Downing Street fell below the threshold for capital gains tax, which stood at £10,100.
He also inherited £300,000 when his father died in 2010 but was also given two payments of £100,000 by his mother in May and July 2011 in an attempt to balance out the legacy left between the Prime Minister and his siblings.
---
READ MORE
VIDEO: Protests outside Downing Street over David Cameron's tax affairs
David Cameron to defend Tories' record in office ahead of May elections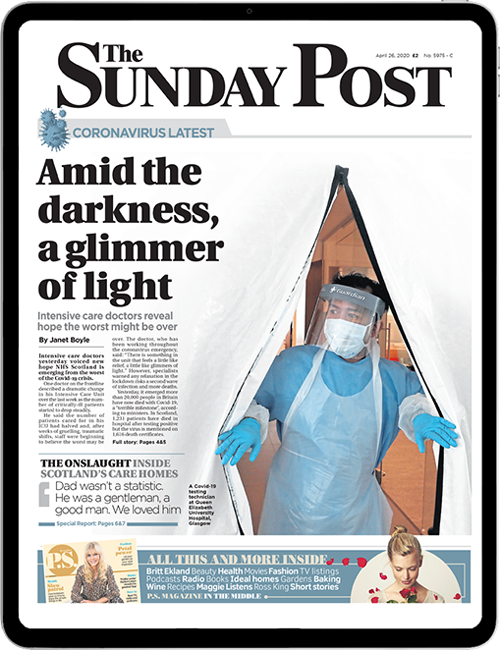 Enjoy the convenience of having The Sunday Post delivered as a digital ePaper straight to your smartphone, tablet or computer.
Subscribe for only £5.49 a month and enjoy all the benefits of the printed paper as a digital replica.
Subscribe